Deep into FFBE and frequently checking out the latest news and/or updates on its reddit fan page, I'm really happy to hear that War of the Visions is arriving on iOS and Android.
Smartphone games often get "slap" in different categories and once I'd learn that the free to play role-playing game FFBE is on mobile, I didn't hesitate to get it. The gameplay itself was superb. It's basically a turn-based RPG set in a world called Lapis.
The game let's you play as Rain and Lasswell, two young knights of the kingdom of Grandshelt who discovers an amnesiac young woman with strange powers and together, they must stop the dark lord seeking to destroy their world.
Also Read: Pocket Fantasy is a Game Aimed at Manga Enthusiasts
FFBE although different combines all the elements in Final Fantasy series with those of Brave Frontier. It's a hit in all ramifications and the fact that players can summon creatures as well as characters in the aforementioned games and utilize magic spell makes it a must-play.
Final Fantasy Brave Exvius offers a ton of features, from arena mode to exploration stages and then there is the limited time events and pixel art style. Considering the fact that the game is a massive success, Square-Enix and Alim have both team up to develop a spin-off of FFBE and it's dubbed War of the Visions.
About War of the Visions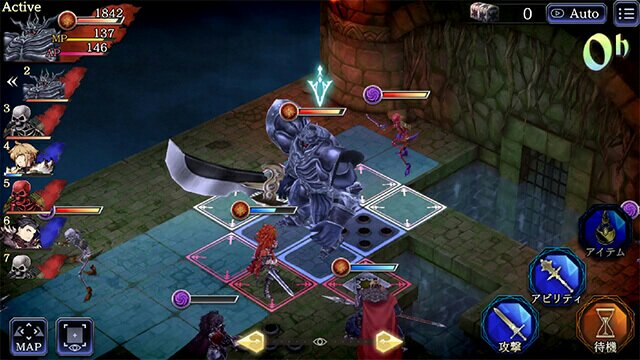 Inspired by Final Fantasy Tactics, War of the Visions is a tactical RPG that takes place in the world of Lapis on the continent of Ardora. The game's story sets long before the events of FFBE and it revolves around a war between five rival nations.
Unlike FFBE, War of the Visions features 3D graphics and realistic proportions. The combat itself looks flashy and the support for multiplayer mode makes it worth playing. Auto as well as High speed mode are one of the game's many features and each characters within the game has it own unique summons, limit burst and abilities.
In addition to that, fully-voiced story quests along with world and events quests are available in the game and there are several elements such as duel, multi raids and the guild all intended for advanced players.
Release Date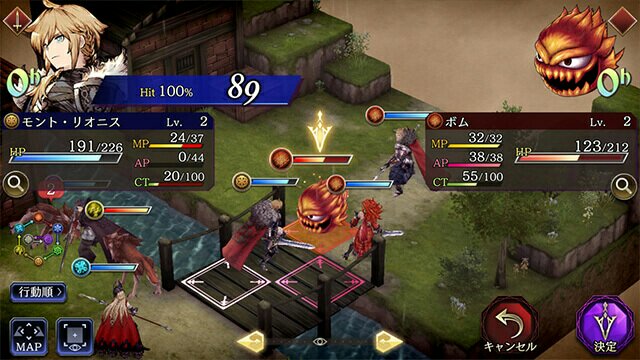 According to our source, War of the Visions release date will be on November 14th 2019 and it will debut exclusively in Japan on iOS and Android. Global launch will follow shortly after, so players outside the Japanese territory will need to exercise patience.
War of the Visions pre-registration is still on-going, and if 500,000 pre-registrations are achieved, players will earn Yasutara from Final Fantasy XIV. Other benefits of pre-registering includes 250 phantom stones, large turtle and physical recovery drug, armor and summoned beast. You can pre-register on iOS here and on Android here.