Trying to run PCSX2 but can't initialize it without a PlayStation 2 BIOS? Don't worry, we are going to provide the best PS2 BIOS and/or PCSX BIOS right here.
Assuming you are running PCSX2 for the first time on your PC, you will be greeted with a pretty straightforward configuration wizard that will help you configure the emulator to your liking. The first option is to change the language you want to use followed by Plugins. Then on the third screen, you will be prompted to select a BIOS file.
This is where the real problem lies. PCSX2 by default doesn't include any BIOS file due to copyrighted issue. Hence users are meant to provide a copy of the original BIOS file dumped from their PS2. But what if you don't have the actual PlayStation 2 console? Does it mean you won't be able to enjoy those exclusive titles?
Also Checkout: The Best PS2 Emulator for Android and PC
The answer is NO. Due to the fact that you won't be able to use PCSX2 without a proper BIOS file, we geek over here at gaming pirate decided to go on a hunt for the best PCSX2 BIOS and/or PS2 BIOS file but before we unveil it, it is proper to know what BIOS are as well as their functions.
What is BIOS?
BIOS is an acronym for Basic Input/Output System. It is basically a firmware which initialises a hardware when it is switched on. Being that PCSX2 is an emulator which mimics or pretend to be the PlayStation 2 console, it needs to initialise the fake hardware to enable programs or games access stuffs like buttons, speakers, screen and more.
Now you may be wondering if BIOS increase the performance of a game. The answer is kind of, but do note that any improvement will depend on the specific version of the game and BIOS you are running. So without further ado, here's the best PS2 BIOS and PCSX2 BIOS file you should download right now.
PS2/PCSX2 BIOS Download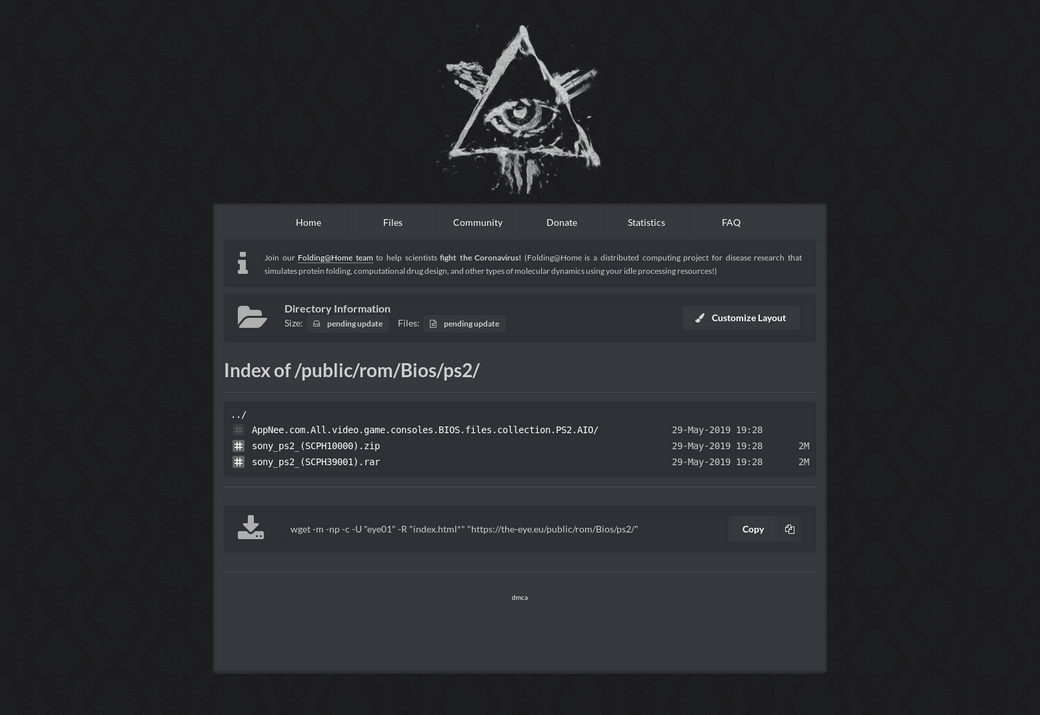 Assuming you know your ins and outs on the internet, you do agree with me that obtaining PS2 games is as easy as ABC. But those ROMs won't still make PCSX2 run since it requires PS2 BIOS in other to boot games. Thankfully, the PCSX2 emulator doesn't include region locking, so getting an appropriate PS2 BIOS won't be a difficult task.
Now before we hit the nail on the head, there's something essential you need to know. When you head over to the URL we are going to share below, you will instantly notice that there are two BIOS present on the platform and they are namely;
sony_ps2_(SCPH10000)
sony_ps2_(SCPH39001)
We personally do not recommend to use the first Japan version of the BIOS (SCPH10000) since it somehow affect compatibility. They'd run games no doubt, but you will experience a slew of disadvantage. Below is auMatt opinion on which BIOS to use.
For maximum compatibility it is recommended that you use a BIOS image different than SCPH10000.BIN which is the oldest one. That's because with this BIOS there are problems in memory card emulation and in other sections.
Hence we strongly recommend you download the BIOS file (SCPH39001) instead of the Japan version. So if you are already itching to download the best PS2 BIOS and/or PCSX2 BIOS, then you can painlessly do that from here.
Wrapping Up
So these are everything you need to know about PS2 BIOS as well as where to download them. You can now go ahead and load it on PCSX emulator. Overall, game on.