Indie roguelike titles such as Nuclear Throne and The Binding of Isaac are fun to play. They do "feature" simple controls, satisfying action and a slew of randomly-generated rooms, skills and enemies to play with. One 'such' game inspired by these set of gems is none other than Archero.
It is a very promising game to begin with but can get difficult with each level you complete. As a dungeon crawler developed for iOS and Android, Archero depicts the player as a lone archer whose mission is to defeat various enemies that stands in the way.
Mastering the game's control is pretty simple. Your character is in charge of doing the shooting automatically and your job is to help him dodge enemy attacks with the "aid" of the virtual button beneath the screen.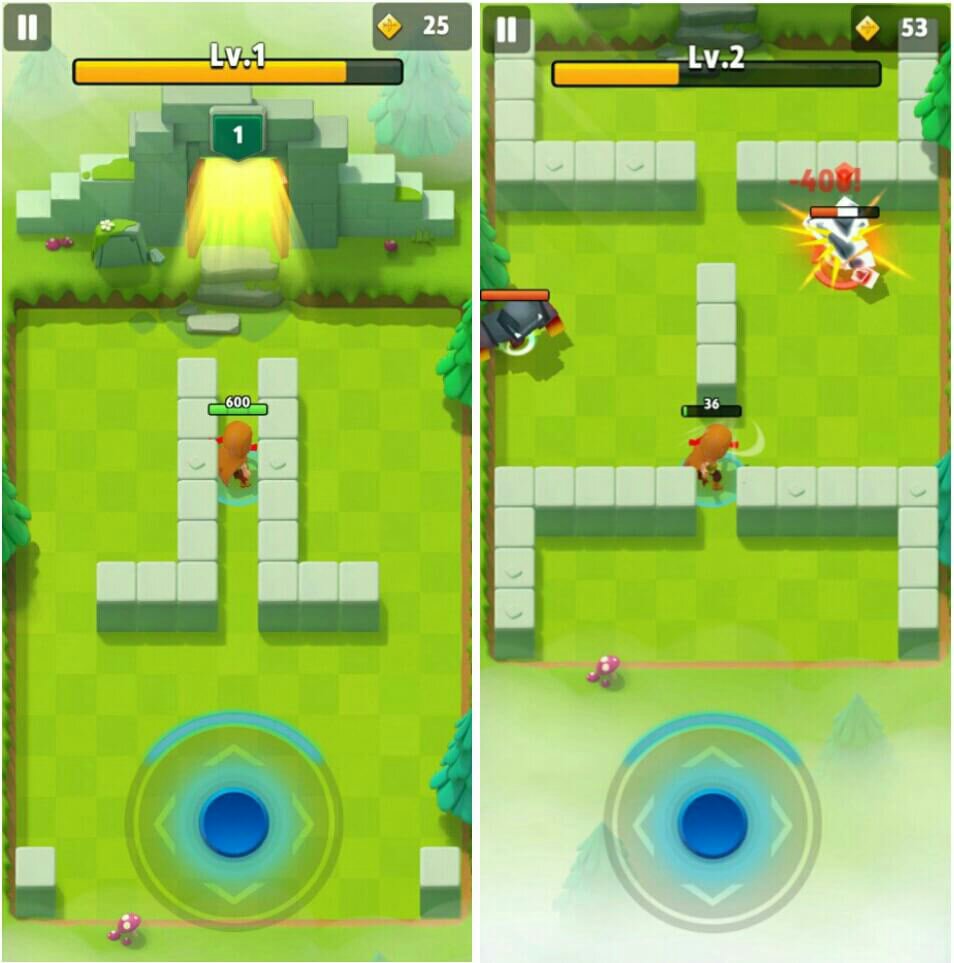 With only one life to defend, Archero can be pretty challenging. It's the type of game that starts all over again once your health bar reaches zero. There are a slew of chapters to complete however and each one comes with special events. A total of 50 levels are available in each chapter and you do get to fight a boss once you complete 9 levels.
Also Checkout: The Best Last Shelter Survival Cheats
Gameplay talks aside, one of Archero's allurement is the ability to customize your avatar. The game allows you to choose from tons of different skills and items that can come in handy while facing off enemies with unique characteristics and attack pattern.
Archero's gameplay is pretty addictive and you do be glad to hear that it isn't repetitive at all. Now if you're looking to get free gems and keys that can be used to level up your character, then here are the best Archero cheats and promo codes worth redeeming right now.
Archero Cheats
A quick Google search will "instantly" reveal a slew of spam sites claiming to offer unlimited gems for Archero but once you go through the hassles of completing those surveys, you will be rewarded with nothing.
To give you a proof, we recently came across a platform that claims to offers users plenty of archero gems and that too for free.
The site shamelessly pouts itself as archerogems claims to offer an anti-ban and proxy feature capable of hacking archero for free gems without getting detected.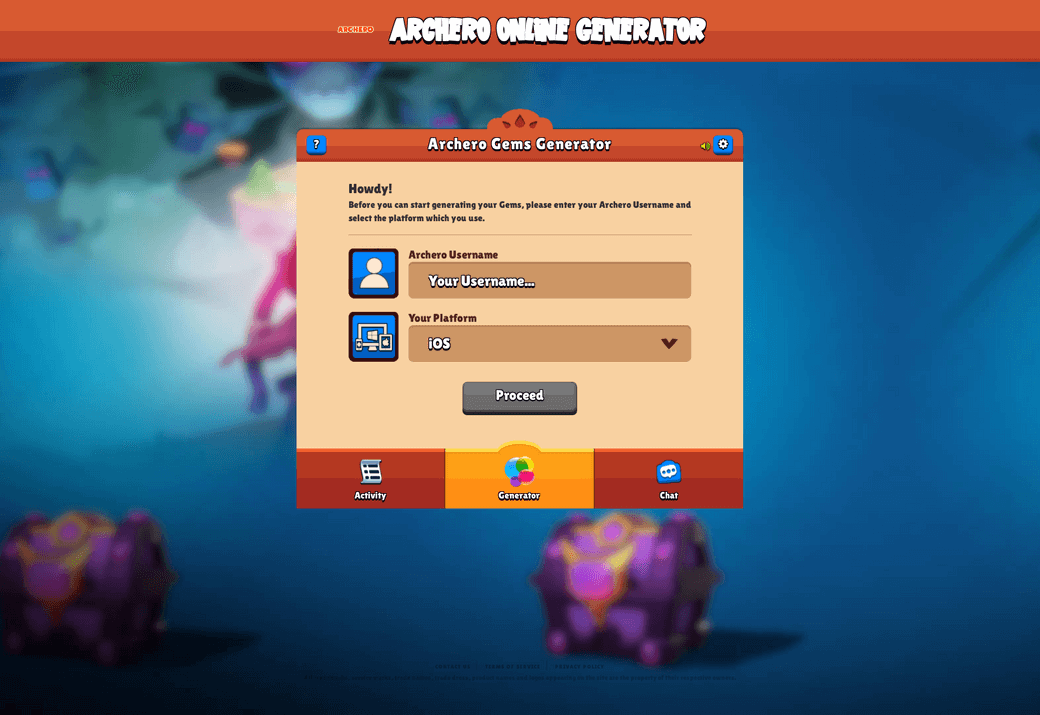 To test it out, we decided to navigate to the site and entered a fake username followed by the platform we're playing the game on.
From the next window, we selected the amount of resources we want and clicked Generate.
Immediately, a fake box claiming things are happening behind the scene popped up. It was some sort of you know… secret hacker-style things claiming to work their magic on archero server.
Once through, we where asked to complete an offer (which involves downloading a mobile app and running it for two minutes).
We did as instructed and waited several hours to see if the gems we be injected or credited into our Archero account but nothing happened.
The whole process was fallacy. So you see, archero cheats doesn't exist.
One way to get free gems, sapphire and a little boost of energy in archero without buying them from the shop or clearing stages/levelling up is by watching the daily adverts that pops up on the home screen.
Another method is to spin the lucky wheel after defeating bosses but if these process seems cumbersome, then you can painlessly redeem the below archero promo codes to get free gems.
Archero Promo Codes
Prior to listing the codes, it's important to know that there aren't a slew of archero promo codes. But the ones listed below can give you free rewards such as keys, arrows and more once redeemed. So without further ado, here's a list of all the currently active archero promo codes to redeem right now.
archerofun – Gives you 20 Gems, 5,000 Coins, and a Gold Key (NEW)
archerowin – Gives you 20 Gems, 2,000 Coins, and a Bright Robe
YOUTH – Gives you free gems and more
image – Gives you 2,000 coins, 20 energy and a chest key
HAPPY – Gives you free keys and arrows
FRIENDS – Gives you the obsidian chest, free keys as well as energy.
santahero – Gives you the obsidian cheat, free keys as well as energy.
We will be updating this post with new codes once they drop. So bookmark and endeavour to visit often.
How to Redeem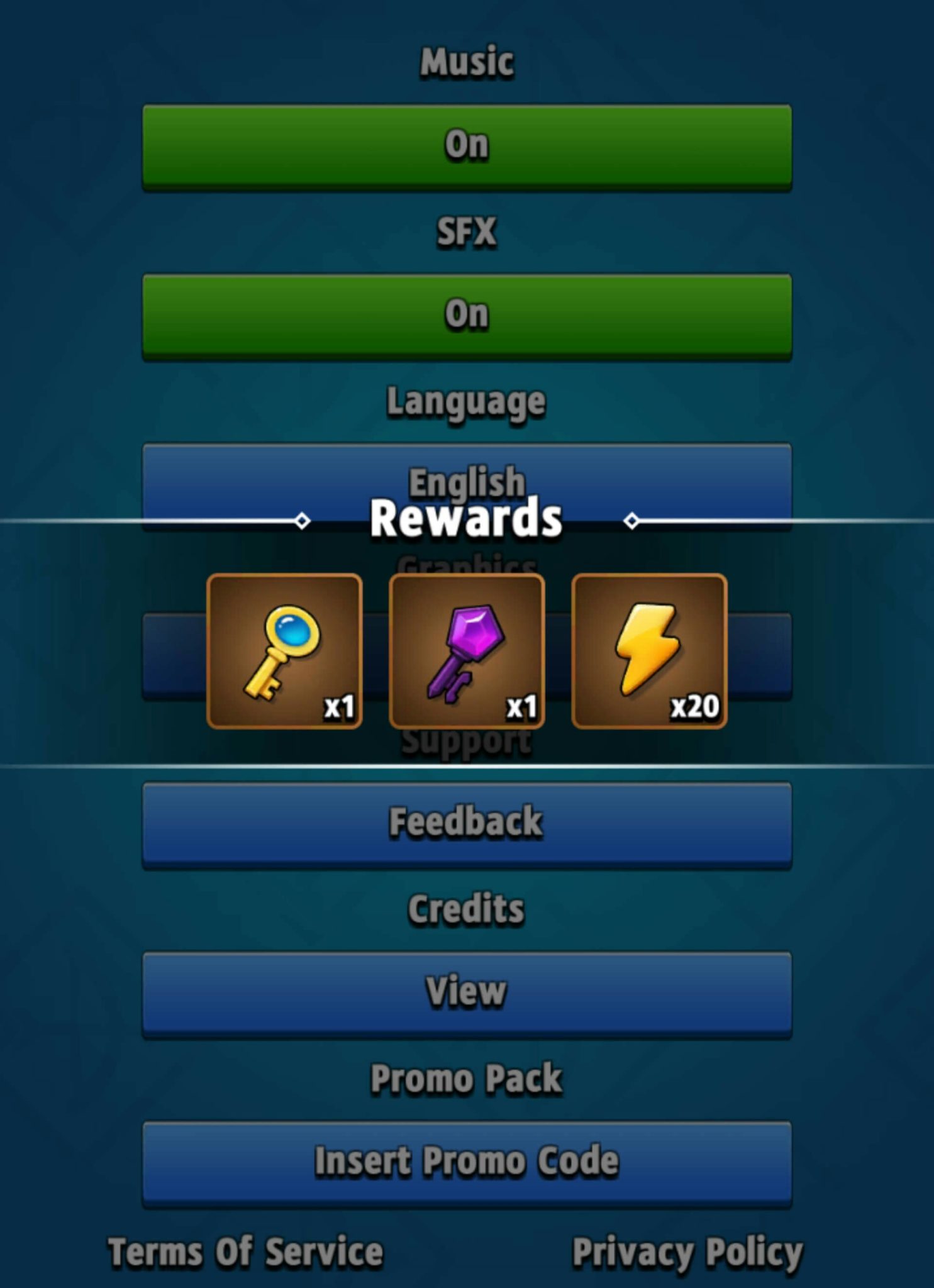 To redeem codes in archero, simply fire up the game and head over to Settings. From there, select Insert Promo Codes and enter the above codes then hit claim to get your reward.
Wrapping Up
So this is basically the only Archero cheat and promo codes that works as of writung this article. If you'd know of any guide, trick or tip worth learning, simply notify us in the comment section below. Till then, happy gaming.