Assassin script galore. So if you're looking to get hacks such as Kill All, GodMode, Auto Farm, Infinite Money and more, then here is a list of all the currently active Roblox Assassin scripts to utilize right now.
Roblox Assassin has come to stay and despite the fact that it isn't as popular as Murder Mystery 2, it is still one of the relevant games on Roblox worth spending time on. Released in 2016 by Prisman, the game has managed to amassed over 700 million visits and is currently seeing more than 300 active players.
It's gameplay equips you with a knife and a selected target that you must kill, without being detected. But you will need to be wary of other players looking to hunt you down. Roblox Assassin premise is pretty interesting per se and one of it's strong point is that it offers a trading system.
Also Checkout: Roblox SharkBite Scripts
That aside, the game features a wide array of weapon skins and a customization option that's second to none. It's most unique & perhaps prominent feature is arguably the tier system implemented within Assassin and they rank in the following other; Common, Rare, Legendary and Exotic tiers.
Now assuming you are looking to skip the hassles of grinding and probably enable essential hacks that can give you an upper hand over your opponent, then here's the best and currently working Roblox Assassin script to utilize right now.
Assassin Script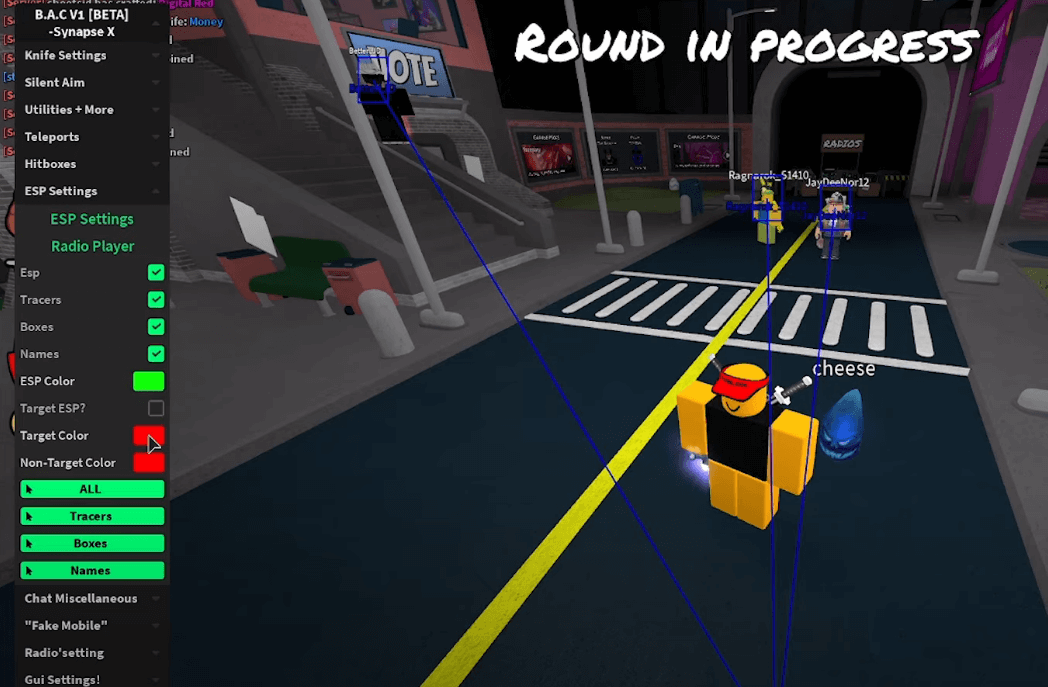 Roblox Assassin Script abound and they come with pretty good hacks cheats that can make or break the game. From Kill All to Auto Farm, GodMode, Silent Aim, ESP and more, you will discover a ton of handy cheats that you can use to win the game every time. So without beating around the bush, here's all the currently active scripts for Roblox Assassin.
Script 1
Script 2
Different script, different features. Utilize them all!.
How to Execute Assassin Script
Prior to executing scripts in a game on Roblox, one will need to employ the services of a reliable Roblox exploit. From Krnl, Fluxus, Synapse X and more, there are a plethora of them.
So assuming you do not have one downloaded yet, simply jump into our previous post detailing the best Roblox script executor and/or exploit and find yourself something that works.
Once installed, simply go ahead and jump into Roblox, then fire up Assassin as well as the downloaded exploit. Next up, copy and paste any of the scripts listed above into the box found within the executor.
Once done, click on the Inject/Execute button and the script GUI will pop-up. Now go ahead and enable the hacks you prefer.