Being a DIK cheats abound. So if you are looking to max out money, unlock all scenes, earn rewards, and even change your character score, brawler skillpoints, HP, and more, here's the best Being a DIK cheats to utilise right now.
Being a DIK is a popular visual novel that captivates players with its engaging narrative, complex characters, and exploration of college life. While the game encourages players to make choices that shape their experience, some seek an extra layer of control through cheats. In this article, we'll delve into the realm of Being a DIK cheats, unravelling the best way to unlock all scenes, gain in-game currency, alter character relationships, and more.
Being a DIK Cheats
Albeit addictive, grinding in Being a DIK can be time-consuming. The game's emphasis on decision-making and consequences, while enriching the narrative, can make resource accumulation a bit of a challenge.
Also Checkout: Being a DIK Vault Code
Hence, if you are looking to skip the tedious work and experience the story without worrying about the financial aspects of your character's life, here's the best Being a DIK Cheat that allows you to unlock all scenes, get unlimited money, and more.

How to Cheat in Being a DIK
From the ability to edit Money to Brawler Skillpoints, Player HP, Opponent HP, Character Score, and more, the best Being a DIK cheat lets you unlock all scenes as well as rewards. So without further delay, here's how to cheat in Being a DIK.
To begin with, head over to the following URL and download the latest version of Being a DIK Cheat mod, depending on the season you're playing.
Next up, extract the .rar or .zip cheat mod file you downloaded above using WinRAR, 7-Zip, or any reliable file extraction software on your PC.
Now open the extracted cheat mod folder and copy the "game" folder in there and paste or replace it with the Being a DIK game folder, which by default should be in the following directory.
Contents/Resources/autorun/game
Simply paste the cheat mod "game" folder in the Being a DIK "autorun" folder so that it merges or replaces the existing game folder in there.
With that done, double-click to launch Being a DIK, and then click on the "Cheats" text at the bottom right corner of the screen.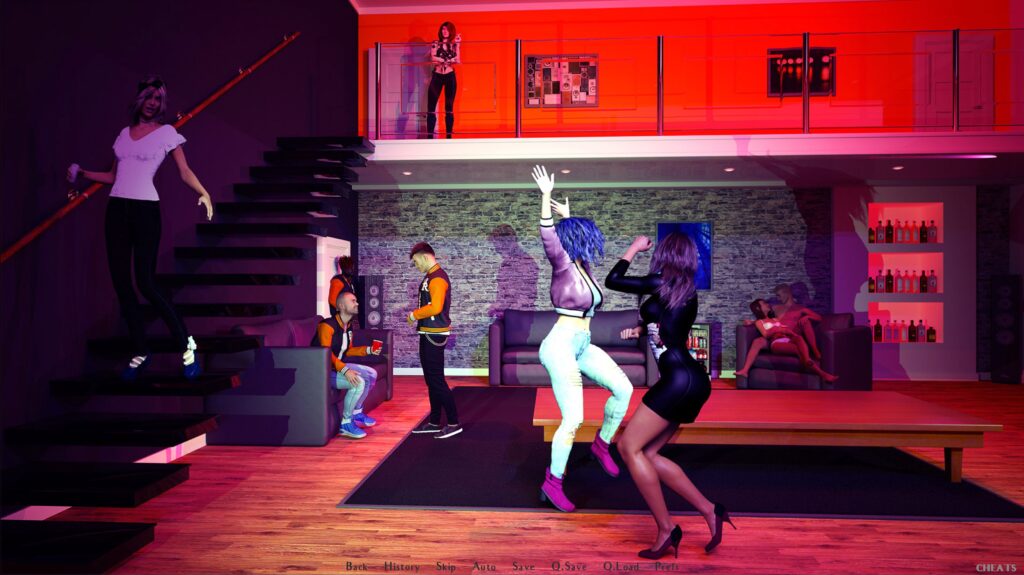 This will open Being a DIK cheats menu, now go ahead and max out money, unlock all scenes and rewards, and even modify Brawler Skillpoints and whatnot.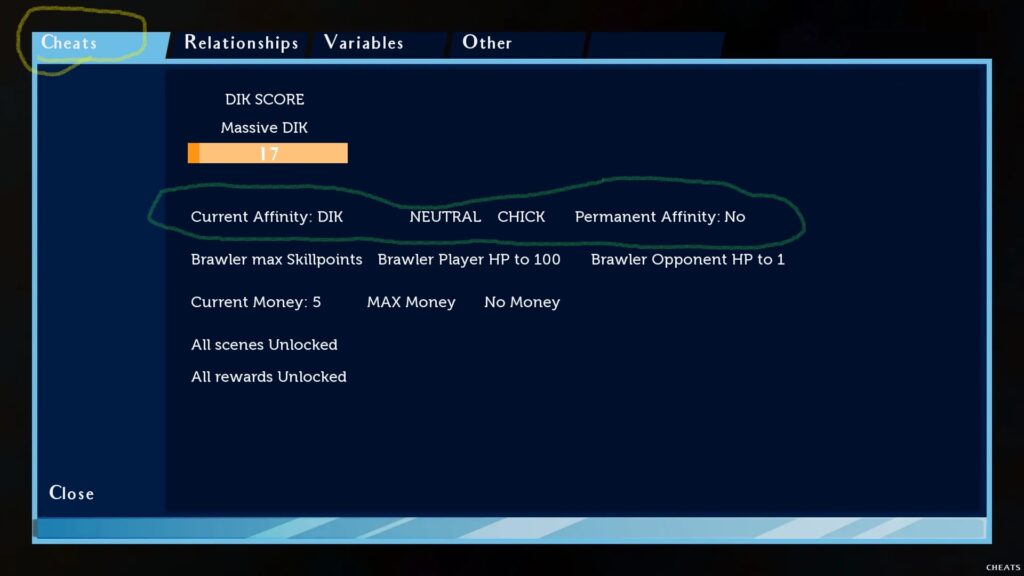 In addition to altering character relationships, this being a DIK cheat lets you change important variables with a click.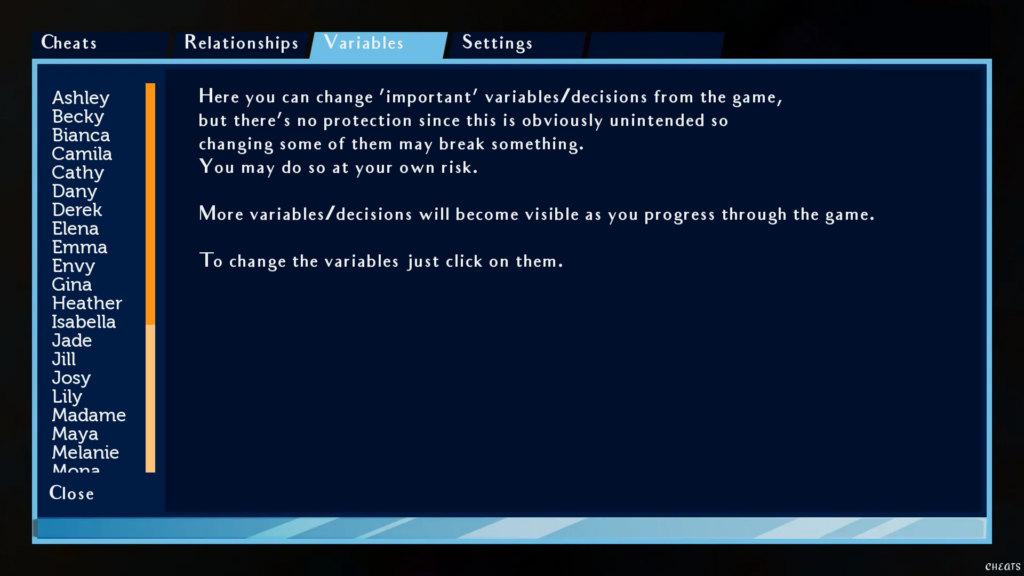 So go ahead and utilise it amicably.
Wrapping Up
So this is arguably the best Being a DIK cheats to make use of. While many players go through the hassles of accessing the game's console and manually inputting commands to change specific variables, this cheat mod lets you do more and that too swiftly and easily.