Blox Fruits script galore. So if you are looking to get hacks such as auto raid, mastery farm, fruit notifier, auto farm and more, then here's a list of all the currently active new world Roblox Blox Fruits scripts to utilize right now.
Devil fruits they say are found in chests and once you devour them, there is no turning back for you're forever cursed unless you eat an Angelic vegetable or probably start a new game.
If the above statement sound familiar, then chances are you have probably played or come across the Roblox game One Piece. It's a huge title per se and it's gameplay is often regarded as one of the best out there.
While we acknowledge its popularity and amazing theme, one such game on Roblox that plays just like the aforementioned is Blox Fruits but unlike its mimic, it offers extra adventures aside from eating devil's fruits to become powerful.
Also Checkout: Roblox Blox Fruits Codes
In Blox Fruits, players can either choose to become a fruit user or a master swordsman. As the latter, their goal will be to fight against tough enemies and even engage bosses in battle whilst sailing across the ocean in search of hidden secrets.
It is a fun game to play and you can easily spice things up and even make the gameplay easier by exploiting. From auto farm to infinite XP, there are a plethora of Blox Fruits scripts out there on the web but in a bit to ease the stress, we went through a variety of source to cherry-pick the best for you.
So without beating around the bush, here's the best and currently working Blox Fruits Script to utilize right now.
Blox Fruits Script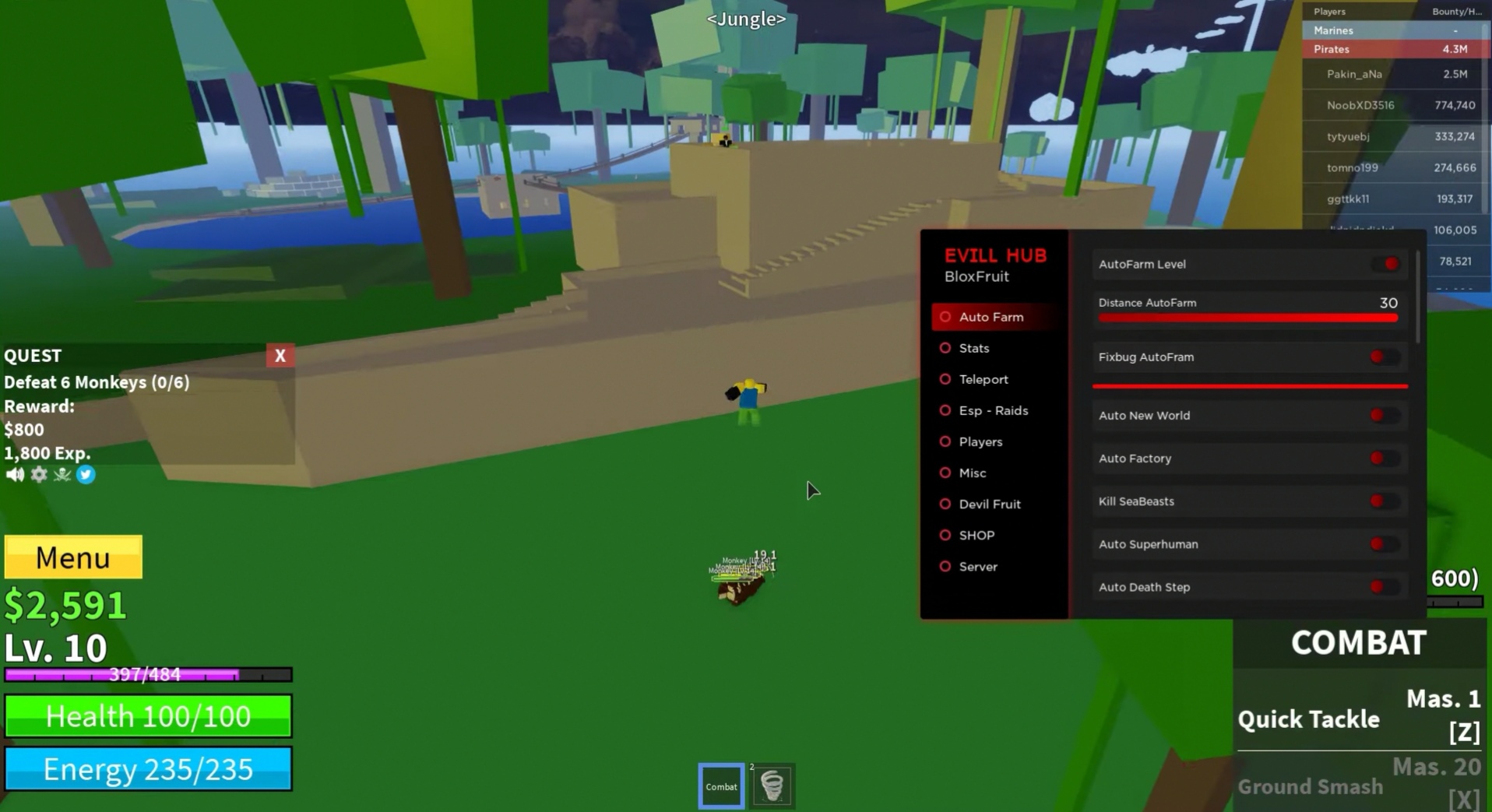 As we said earlier, there are a dozen of Blox Fruits Scripts out there on the web including on platforms such as Pastebin. But while it is one thing to find something that works, it is yet another to not get detected.
As you all know, the devs behind Roblox Blox Fruits implemented an auto-detection feature which automatically bans players once they are caught cheating or exploiting in-game.
Now in a bit to combat this security, we single-handedly hand-picked a sheer amount of Roblox Blox Fruits Script and they offer highly acclaimed and reliable anti-ban feature. So here they're;
The Blox Fruits Script you'd see below comes choke-full of features such as mastery farm, money & combat hack, kill all, teleport, devil fruit, max stats, auto farm, ESP, dragon fruit and more. So simply copy and paste it into a reliable Roblox exploit and you will be good to go.
Script 1
loadstring(game:HttpGet("https://raw.githubusercontent.com/StringV2/StringHub/main/BF.txt", true))()
Script 2
Script 3
Script 4
Script 5
loadstring(game:HttpGet('https://raw.githubusercontent.com/acsu123/HOHO_H/main/Loading_UI'))()
Script 6
loadstring(game:HttpGet"https://raw.githubusercontent.com/xQuartyx/DonateMe/main/ScriptLoader")()
Script 7
loadstring(game:HttpGet("https://www.scriptblox.com/raw/Project-Meow_421"))()
!!!!!! KEY = hello !!!!!!!
Script 8
loadstring(game:HttpGet('https://raw.githubusercontent.com/SHAREHACK/script/main/fusion1'))()
Script 9
loadstring(game:HttpGet(("https://raw.githubusercontent.com/NinoGod/MaruxHub/main/MaruxHubBeta.lua"), true))()
Script 10
loadstring(game:HttpGet("https://raw.githubusercontent.com/Frerfgzz/free-script/main/SMZHUBv1"))()
How to Execute Blox Fruits Script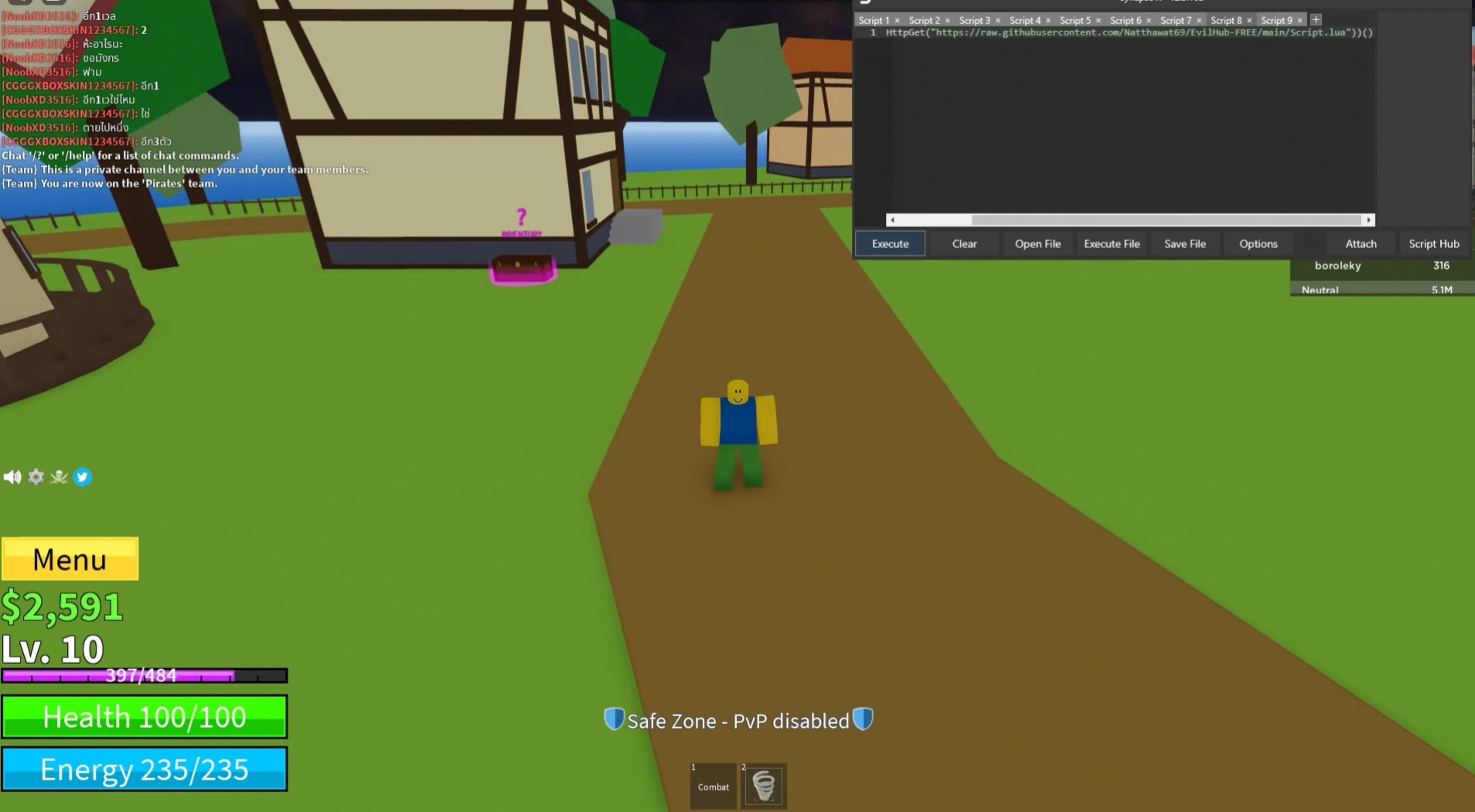 Prior to executing scripts in a game on Roblox, one will need to employ the services of a reliable Roblox exploit. From JJSploit to Krnl, Synapse X and more, there are a plethora of them.
So assuming you do not have one downloaded yet, simply jump into our previous post detailing the best Roblox script executor and find yourself something that works.
Once installed, simply go ahead and jump into Roblox, then fire up Blox Fruits as well as the downloaded exploit. Next up, copy and paste the Blox Fruits script listed above into the box found within the executor.
Once done, click on the Inject/Execute button and the script GUI will pop-up. Now go ahead and enable the hacks you prefer.