Booga Booga Script galore. So if you're looking to enable hacks such as ESP, Aimbot and More, then here's a new Booga Booga hack script that comes with anti-ban feature.
When Booga Booga surpassed the amount of players in Jailbreak for more than a week, we instantly knew it was going to make it and with over 23 million visits and up to 2,000 concurrent players, you'd agree with me that the game is hugely popular.
Released in the spring of 2018, Booga Booga is basically an online multiplayer Roblox survival game created by the developer Soybeen. While most players often compare it with Minecraft due to its survival nature, we can literally tell you that they aren't the same.
Also Checkout: Roblox Owl Hub Script
Its gameplay sees you travelling within the many different islands on the map and the mission will be to fend off rival tribe members as well as hostile beasts while trying to survive.
For one thing, Booga Booga's world map is quite huge. It features many diverse biomes and aside from raiding other tribes, you can easily create bases and/or tribes in its massive open-world.
Now if you are looking for a Booga Booga hack script that you can use to enable things such as Teleport, ESP, Auto Eat, Jump, Fly and More, then we have got you covered. In this article, we've got the most reliable and ultimate Booga Booga script to utilize right now.
Booga Booga Script
There are a plethora of Booga Booga script out there on the web and while we admit that most of them have already been patched, there are some that still works and they work like charm. So if you're already itching to get your hands on a working Booga Booga Script, then we have got one that we can vouch for.
However prior to utilizing it, you'll need either a paid or free Roblox Exploit and/or Script Executor. From Synapse X to Krnl, Sentinel, ProtoSmasher and SirHurt, you'd find a dozen of them in here but for this guide, we're going to use JJSPloit since it's completely free.
Now without further delay, here's the best Booga Booga Script to download right now and how to execute it using JJSPloit.
How to Execute Booga Booga Script
To begin with, head over to the following pastebin URL and copy the Booga Booga Script found in there into your clipboard.
Now jump into Roblox and fire up [Mag Stick] Booga Booga Classic.
From here, bring up the script executor JJSPloit and just under the Lua tab, paste/replace the script found in there with the Booga Booga Script you copied earlier.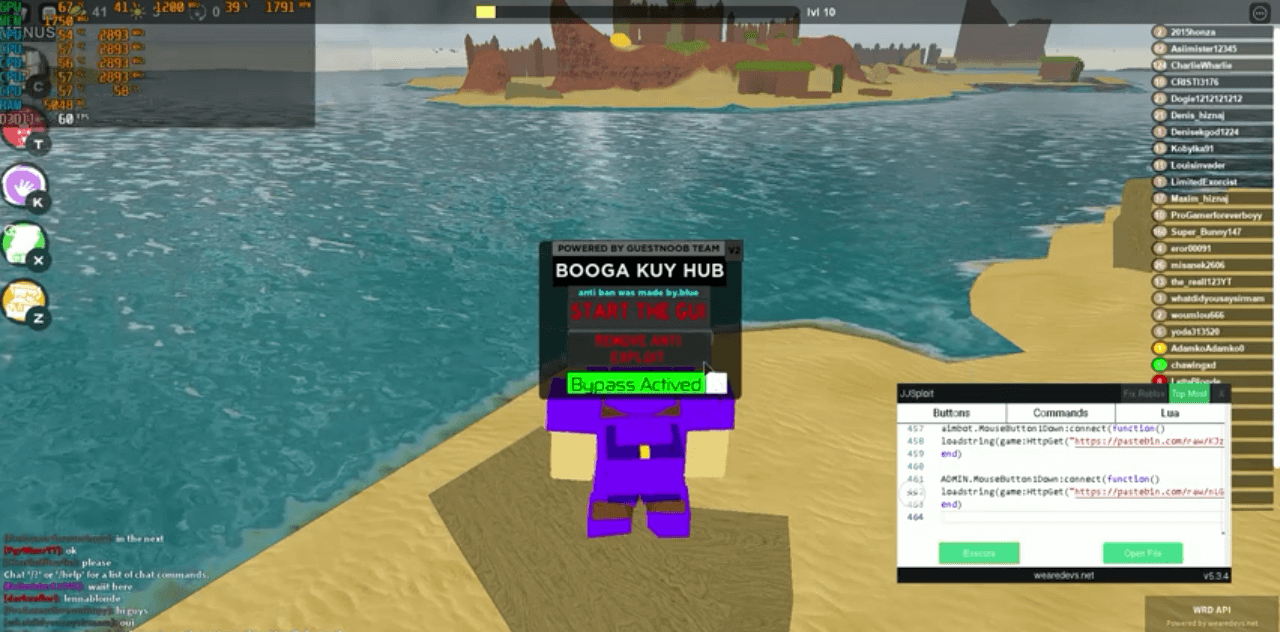 Once done, hit the execute button and you'll be good to go.
Wrapping Up
So this is the currently working Booga Booga hack script worth utilizing right now. One of the many things that makes it stand out is it anti-ban feature, and aside from that, you'd see a ton of hacks to implement just within the gui. So go ahead and play Roblox Booga Booga like a god using this script.