Evowars.io hack galore. So if you're looking to level up your character's experience point and equally gain unlimited speed boost, then here's the best Evowars.io hack to utilize right now.
Night Steed S.C pride Evowars as the best IO fighting game ever and they couldn't be wrong there. Just like AXES.io, Evowars put you in charge of a courageous but deadly warrior and the main objective is to fight in a deathmatch hordes of opponents in other to evolve and become the most powerful.
The game initially start off with you playing the "simplest" character but as you progress through each levels, your avatar appearance will gradually change into a formidable one and your volume as well as weapon size will increase tremendously.
Also Checkout: Moomoo.io Hack for Auto Heal and More
For one thing, Evowars gameplay mechanics is pretty solid and it offers an excellent visuals. Earning as many points as possible and collecting hundreds of colored balls generously scattered all over the arena determines how powerful you can get and once you attain maximum level, you'd be able to destroy even the strongest enemy.
Albeit fun, progressing faster in Evowars can be a little cumbersome but you can painlessly simplify the gameplay by applying a few hack here and there. Hence assuming you're looking to level up your experience point and even gain unlimited speed boost, then here is the best Evowars.io hack to utilize right now.
Evowars.io Hack
It's hard to come across a hack that works on Evowars and most of the ones available on the internet are either a hit or miss. Fortunately, having gone across the web, we where able to find a working Evowars.io hack and the best part is that it's free.
From unlimited speed boost to swift experience point level up and more, the hack offers a plethora number of features that can make your gameplay a whole lot easier. That aside, it also features a Minecraft character mod. So if you're already itching to have a slice of this Evowars.io hack, then here you go.
Installing
Unlike Krunker.io, Skribbl.io and several other IO games that utilizes scripts as hack, Evowars hack is basically a Mod APK that offers extra features not easily seen on the vanilla version. So to begin with, go ahead and download, then install the Evowars.io hack we have uploaded here.
Do note that this hack only works on Android.
Utilizing
Once installed, simply fire up the game and you'd see the difference. From Max level to infinite score, then there's the long sword that you can swing like your life depends on it.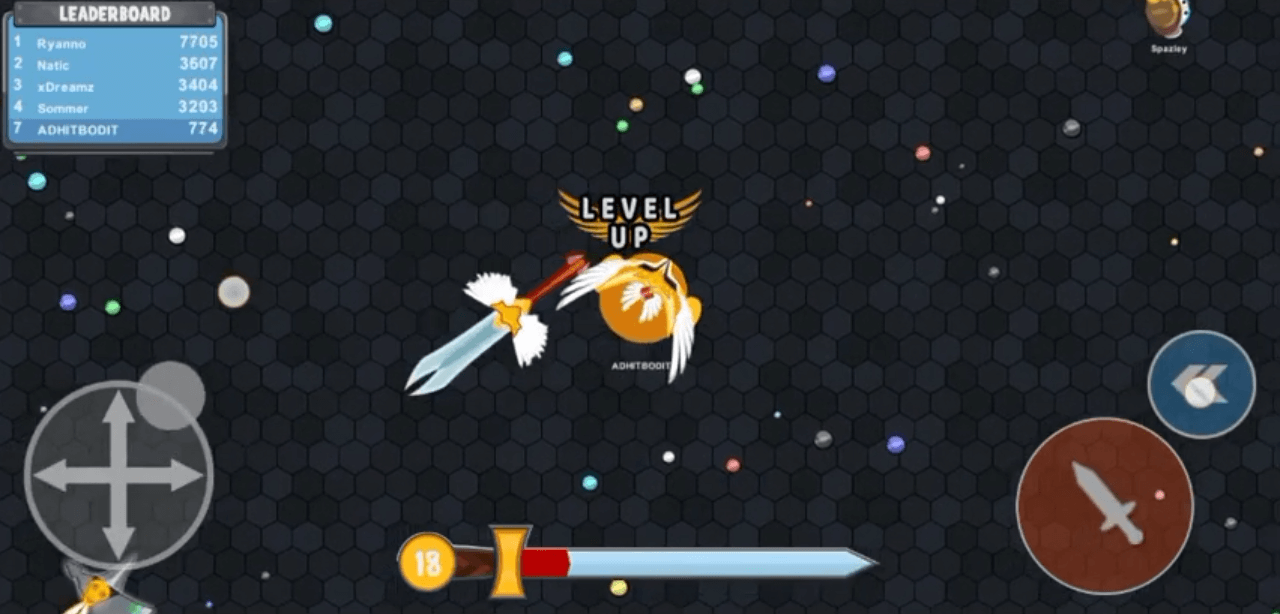 Wrapping Up
So this is basically the best Evowars hack to utilize right now. It offers a Mod that let's you play with a Minecraft character, as well as an unlimited speed boost, XP and infinite level up. So go ahead and start conquering your opponent territories with ease.