FTL, it's definitely an indie gem for the hardcore strategist. So if you're looking to enhance the game, then here's a list of the best FTL mods to utilize right now.
If you have played Star Trek, chances are you are probably itching for a similar tactical space combat where spaceships fall off the sky like slumbering behemoths. Well there's FTL for you, a brutal, fast-paced and unforgiving space game with rogue-like elements wrapped in simplistic retro visuals.
Also Checkout: The Best Factorio Mods
With the ability to recruit new crew and upgrade ships, Faster Than Light lets you take control of a spacecraft on the run from the rebel fleet. Your objective is to get to the eight sectors with the critical information you are carrying, but to do that, you will need to outfit your ship for real-time combat with hostile forces.
Also Checkout: The Best Fallout 4 Mods
Having spent 3 hours and a couple of minutes with the game, I do say it is very interesting. There is this sense of urgency it brings especially when you race off towards an allied fleet onslaught whilst scraping resources. But with mods, you can overhaul the gameplay, enhance the graphics and make the game easier or harder. So without further ado, here are the best FTL mods of all time.
1. Captain's Edition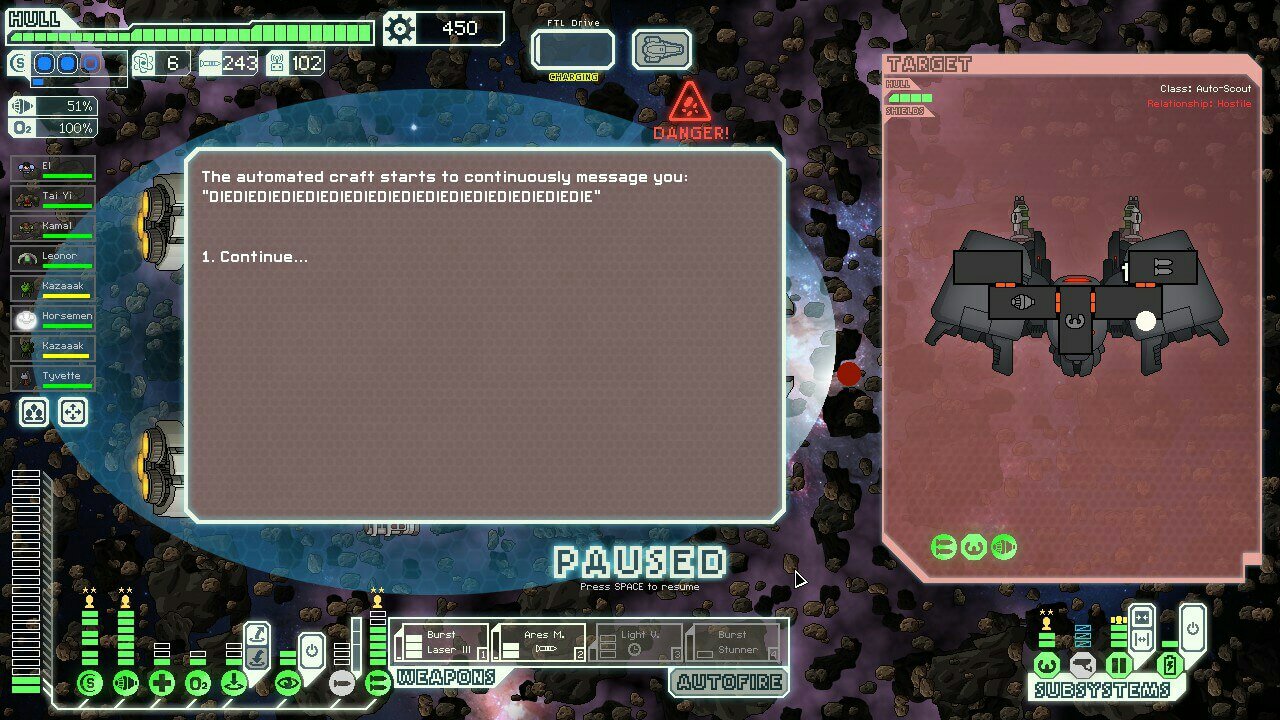 If you have beaten all the levels in FTL, then you should utilize the Captain's Edition mod to breathe new life into the game. It is basically a mod compilation that aims to change FTL gameplay experience and it does so by introducing new set of weapons, ships and events to the game. Being super lore friendly, Captain's Edition adds a whole lot of contents (including new arguments and art assets) but it isn't meant for players looking for a well-balanced gameplay.
2. Arsenal+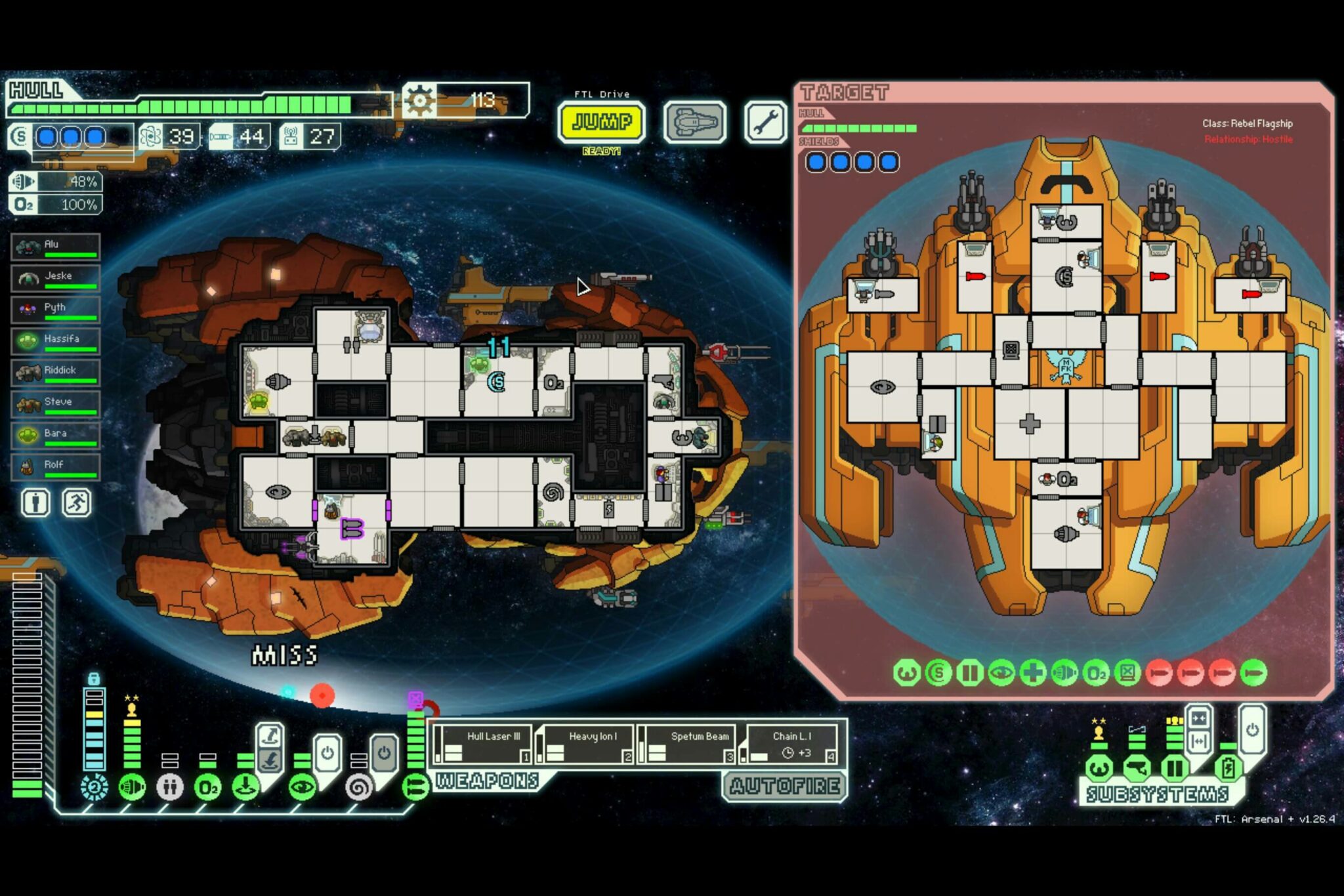 If you think Captain's Edition isn't good, then try Arsenal+. It's a whole lot better and often regarded as the biggest overhaul mod for FTL. Similar to what CE offers, Arsenal+ adds new ships with different equipment to the game. You do get to see new sectors each with its own events and there's also a slew of customizable crew type and loads of weapons and drones to make the game intense.
3. sM Polish Kit: Insurrection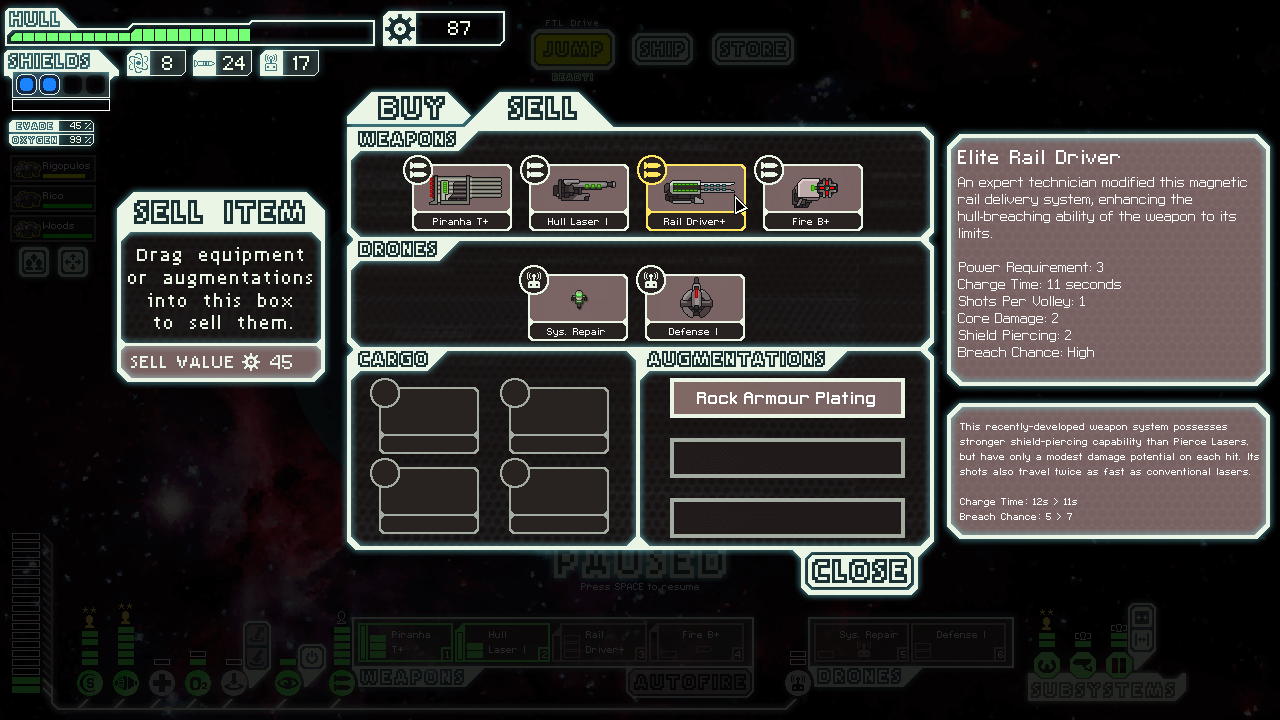 Detailed Ship Greeble Graphics and ShinyUI maybe FTL's most preferred visual mods, but sM polish kit is an all-in-one. It was designed to enhance the game's overall experience and it does so by implementing certain modifications to the game. Some of these additions includes new drones, weapons, holograms and final boss. It's really worth checking out.
4. Extended Pursuit Indicator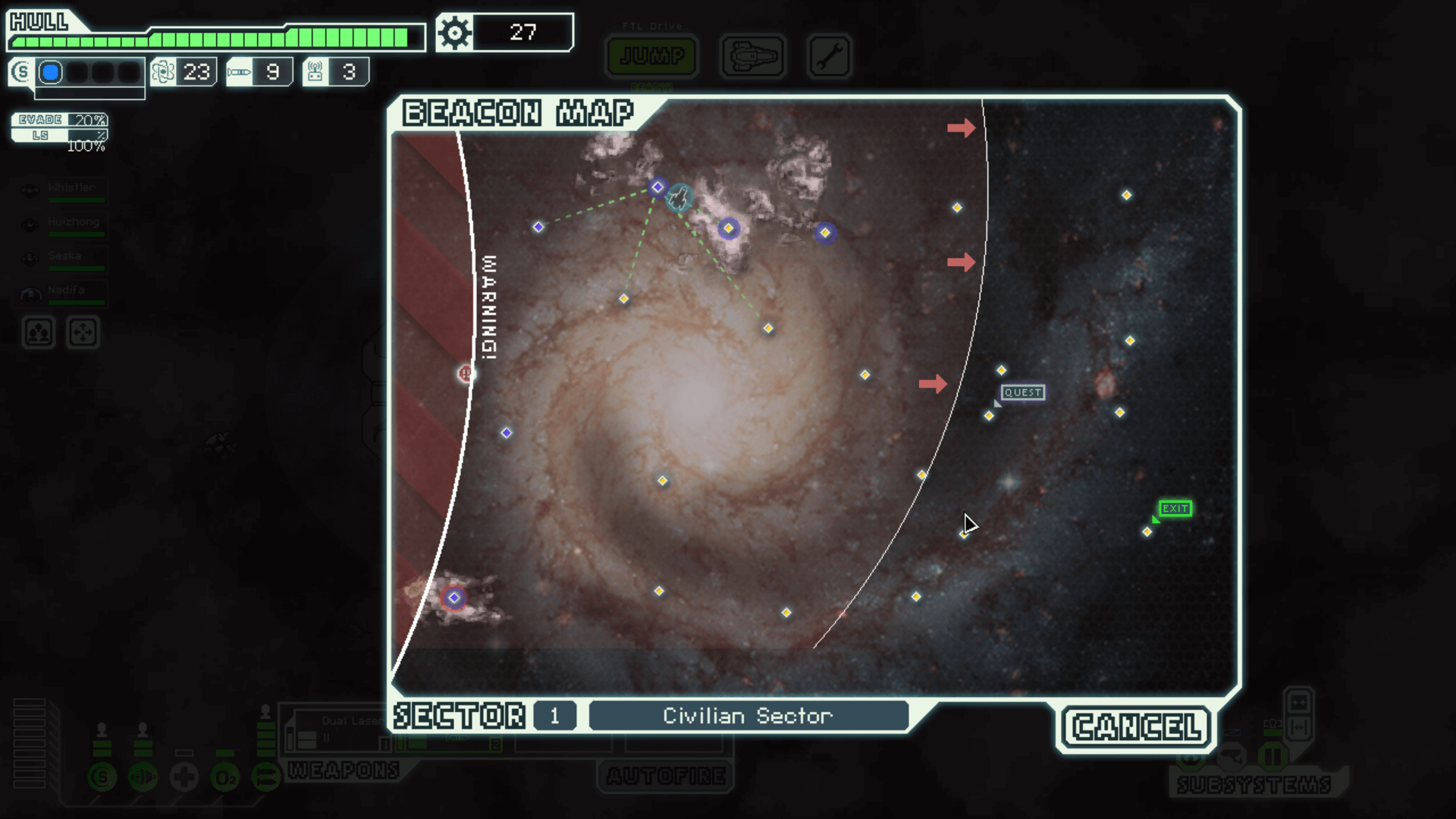 Forget those thumb counting and tape measuring techniques. Extended Pursuit Indicator is the mod to use if you are looking to see how far a fleet will be after a certain amount of jumps. It works by adding a template of fleet distance on the map, allowing players to see the advance of rebel fleet into their sector. It's certainly the mod that will help you plan a safer route.
5. HighRes Background and Planet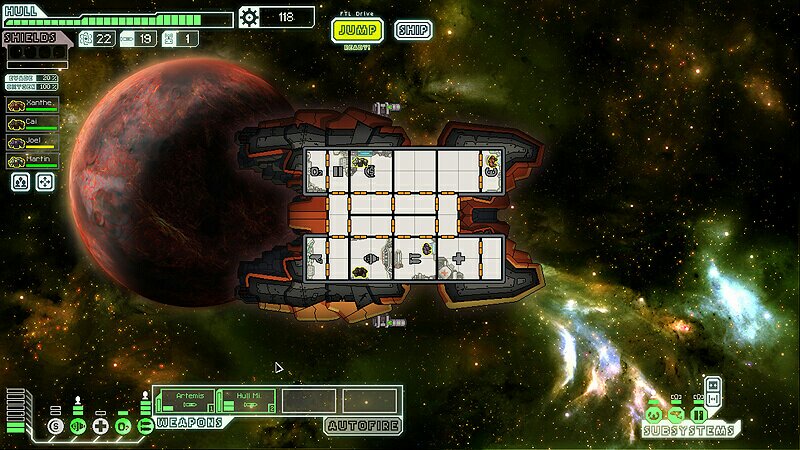 If the blocky visuals on Faster Than Light irritates you, then you can easily overhaul the graphics to something gorgeous. But to do that, you'll need the HighRes Background and Planet mod. It's a combination of splette's HighRes Background graphics and Samonku's Better Planets and Backgrounds and it works by replacing the normal planets and backgrounds in FTL with higher quality version. The new colors really look attractive and shiny.
6. Pretty Shields
While splette's highres shields is often praised for replacing the rough, non-aliased edge of ships in FTL, Pretty Shields spawned with the aim of being a successor to the unfinished concept. It's a mod that replaces the shields graphics in FTL, thus altering the flat hexagonal pattern and making them look 3D with cleaner edges. The mod comes in two versions but you're better off choosing the complete, since it replaces both enemy and player shields.
7. Descent into Darkness
If you are bored with the single ship loadout and wants to pick some gears before playing the game, then descent into darkness should be the mod that will help you achieve that. It is a total overhaul modification for FTL and it gives players a barebones ship that they can customize. You'd get to choose crew, augments etc in over 70 possible combinations plus unique weapons and graphical changes.
8. Infinite Space
No rebel fleet pursuit, no worries. FTL universe is vast and you may at times wish the game is unending. Well with Infinite Space, you can explore the game's universe to your heart content. The mod works by letting you jump from sector to sector while searching for ancient artifacts and techs that can help enhance your ships capabilities. Infinite Space offers new custom weapons, drones and events and you may encounter mini bosses at the beginning of each sector you jump into.
Wrapping Up
It is certainly without doubt that FTL has lots of mods. When you head into the master mods list thread, you do be greeted with a slew of em. Personally, I think they are overwhelming. You do find it difficult figuring out which mod to use since they aren't ranked. Thankfully, as a die-hard FTL player, I've listed the ones I utilize and they're capable of giving you different gaming experience.