Krnl key bypass guide galore. So if you are looking for how to bypass krnl keys, then here's the best knrl key generator to utilize right now.
When it comes to Roblox exploits for PC, there are a plethora of options. But if you're looking for something trustworthy, stable, and dependable, then we suggest Krnl. Created by Ice Bear and _King_, Krnl is basically a software that allows users to Inject thousands of scripts in any Roblox games.
In addition to being crash free, Krnl as a virus-free Roblox script executor offers a buttery smooth experience and is often termed the most popular Roblox exploit ever. Whilst the tool itself is good, it comes built-in with an annoying feature that may not appeal to many.
We are talking about Krnl keys, a string of characters that authenticate your access to Krnl exploit. Said to be unfunctional whilst on VPN, Krnl keys barely last an hour (60 minutes) before they expire, and while this may sound disappointing, generating a Krnl key is perhaps the biggest task there is.
Krnl exploit for one thing, relies on Ad Revenue to thrive and in a bit to earn as much money as possible, the devs behind the software hide the actual keys behind Linkvertise, and to access them, users will need to complete specific tasks.
This personally is cumbersome and time wasting. So assuming you're looking for a legitimate and most importantly, a working Krnl key generator, or a Krnl key bypass tool, then here's how to bypass krnl key with ease.
How to Bypass Krnl Key
There are only but a few Krnl Key bypass guide that works. So if you're looking to skip the following linkvertise message "minimum time requirement has not been meet, you must wait roughly 15 seconds", then here's how to bypass Krnl key effortlessly.
To begin with, head over to Tampermonkey page on Chrome Web Store and click on the "Add to Chrome" button followed by "Add Extension" from the pop-up that will appear.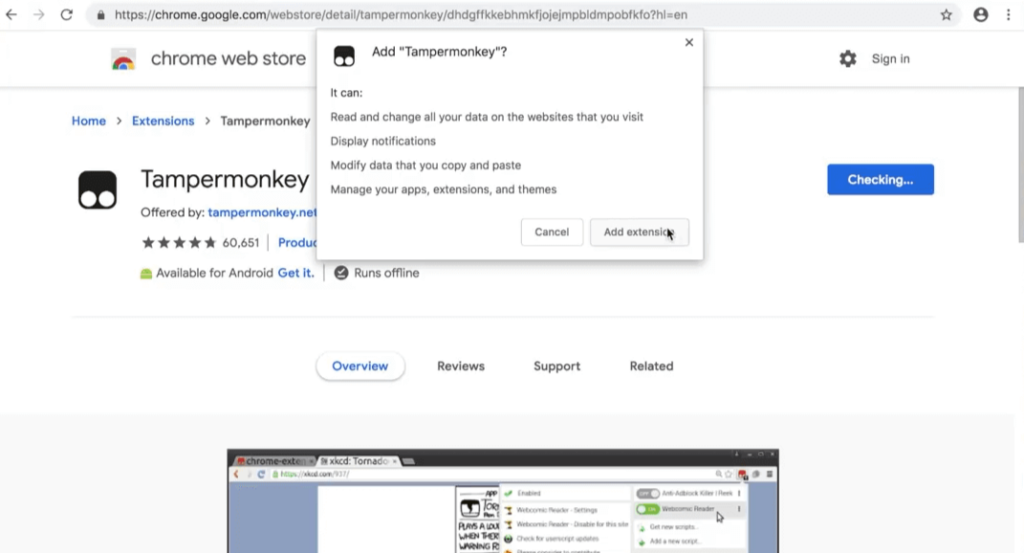 Once completed, you will see a message indicating that Tampermonkey has been successfully added to Chrome, and the plugin's icon will appear beside Chrome's search bar.
Next up, head over to this page on Greasyfork.org and you should see a working linkvertise and Krnl key bypasser. Go ahead and click on the green button that says "Install this Script" and Tampermonkey will open. From here, hit "Install" to sideload the script.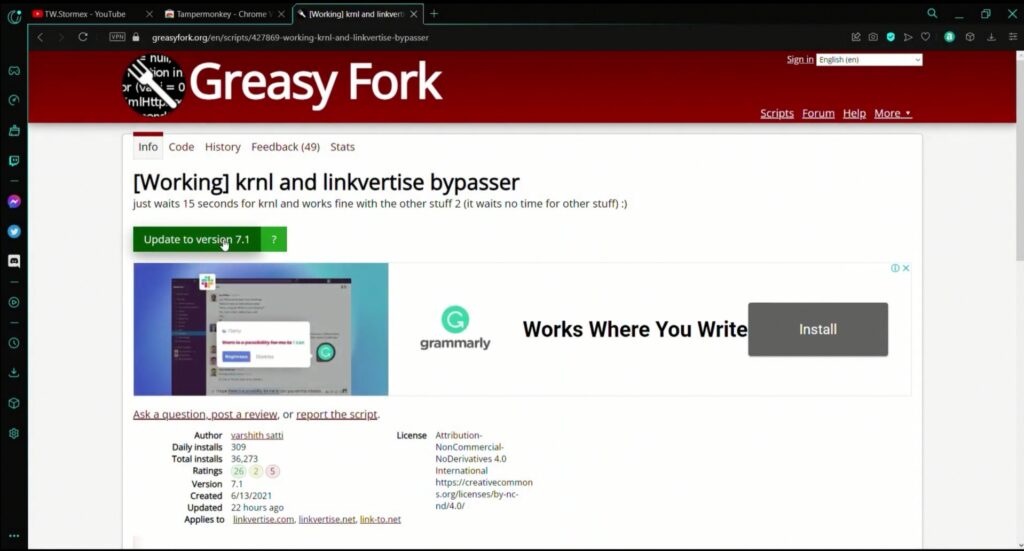 With that done, navigate to this page on Greasyfork.org and click once more on the green button that says "Install this Script". This will fire up Tampermonkey. Simply click the Install button to install the script.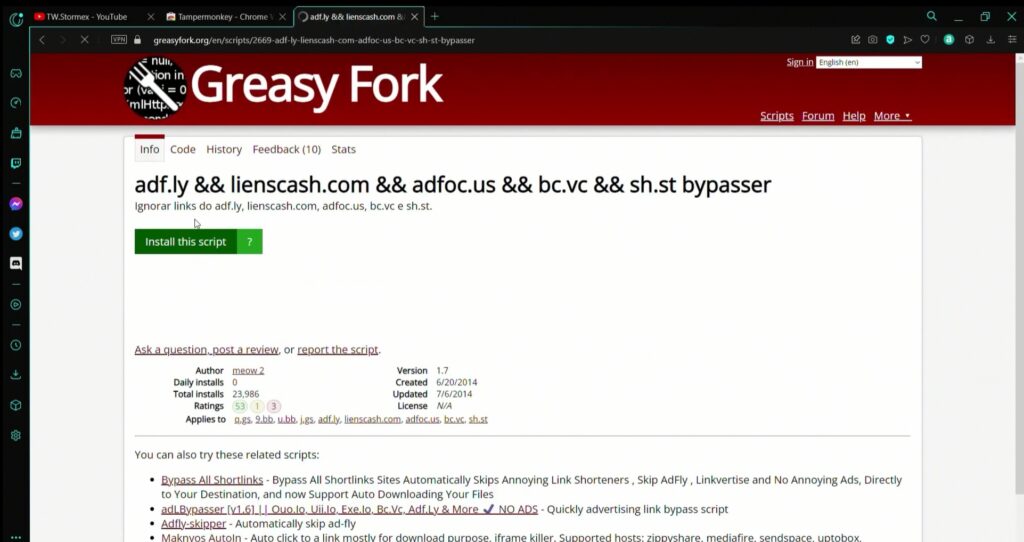 Once you have successfully installed both scripts on Tampermonkey, then it's time to generate Krnl key. So to get this one going, simply jump into the URL below and exercise some patience (let's say 15 seconds) and your Krnl key will be automatically generated.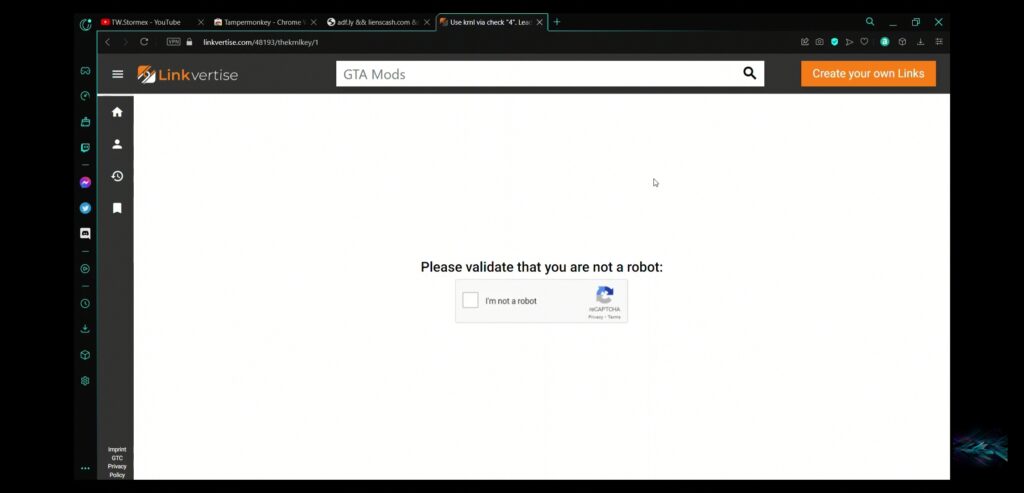 Note: if the Krnl key bypassing process is taking time, click on the Chrome tab housing the linkvertise bypasser script on Greasyfork.org and then hit install this script followed by Reinstall on Tampermonkey.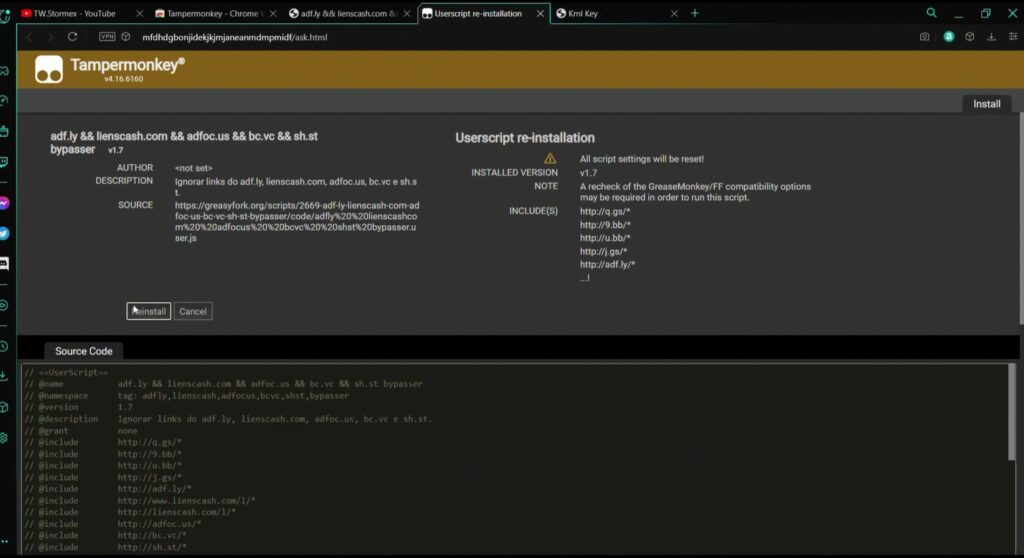 Once done, click on the Krnl key bypassing tab and you should see the validation key.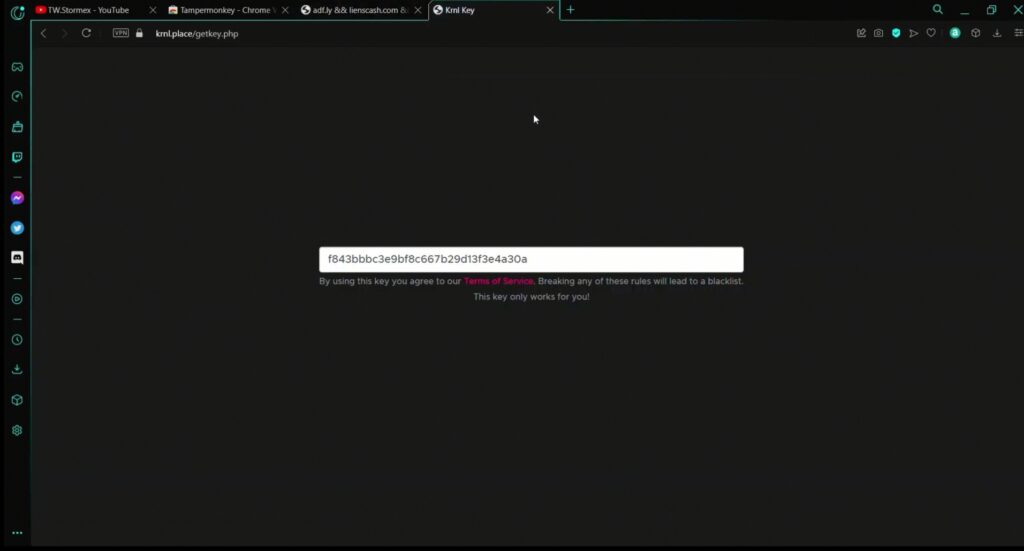 Now go ahead and copy the key, then paste it into the key box on Krnl exploit and click Submit to gain access to the software.
With that done, you can now launch any of your favourite Roblox game, then copy and paste the appropriate script into the provided box and hit Inject followed by Execute and the script GUI will pop-up. That's it.
Is There Any Krnl Key Generator?
The answer is NO. Whilst in search of a working Krnl key generator, you might come across one on Replit, but it is important to know that the tool is completely fake, since all it does is to generate random text and number with a length of 32 characters.
Overall, this is the best Krnl key bypass method as well as how to bypass krnl key effortlessly.