Oh so you want to go old-style huh? To experience the 'two player' turn-based strategy board game where you'd need to put seeds on a row of holes until you "capture" all of your opponent's pieces. If yeap, then here are the best mancala board games you should play.
Just like Westerners have Chess, we geeks over here in Africa have Mancala. It is one of the oldest African board game that can be played using materials found in nature. Mancala is fun, infact it's traditional. Pretty much everyone I knew was playing it back then, and even as we age, the game still remains fresh in our memories. Seeds, small stones and beans are often used as the game pieces and boards can be dug out of ground.
Also Read: The Best Strategy Games Like Polytopia
For a game that dates back to the 7th century, it is surprising that it hasn't gone into extinction. Mancala is now popular worldwide and while some may know it as bao, enkeshui, oware, ayo, aweet or even omweso, it's still a good and addictive "count & capture" game played with slightly different rules in different regions.
How to Play Mancala Game
Considering the fact that it is one of the oldest game in human history, it isn't surprising that a lot of folks have forgetten how it works. Mancala is an easy game to understand. It took me a little over 5 minutes to master even as a slow learner. So before we list the best mancala games out there, here's how to play the game first.
Assuming you have began, simply pick up the seeds on your side and drop them one by one in each hole until you land in an empty circle. Your opponent will take on from there, thus repeating what you did earlier. Once you gather all the beans to your side, you'll emerge the winner. Now without further ado, here are the best mancala board games that are worth playing.
1. Mancala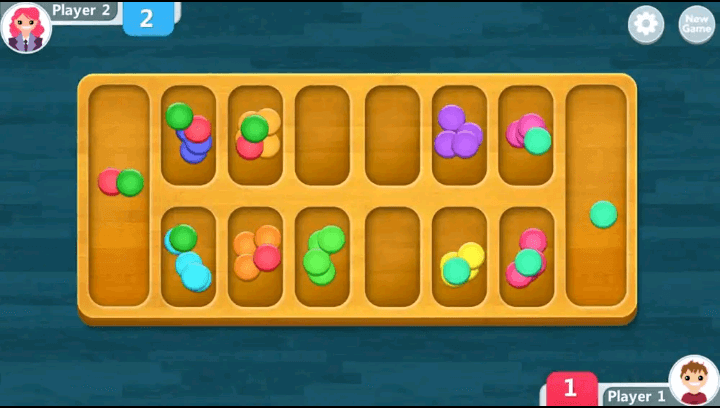 Mancala was obviously created with one goal in mind, and that's for users to experience one of the ancient board game on mobile. For one thing, I love the game's minimalist design and the fact that it brings free unique themes that ranges from classic to modern makes it awesome.
Mancala brings a simple gameplay style, you do just pick up stones from any holes on your side and distribute them counter clockwise. Just drop one stone in each hole along the way until you accumulate all the stones thus emptying your opponents holes. This will make you the winner. With full customization ability and AI difficulty, mancala is the game to play on mobile right now.
2. Awale Online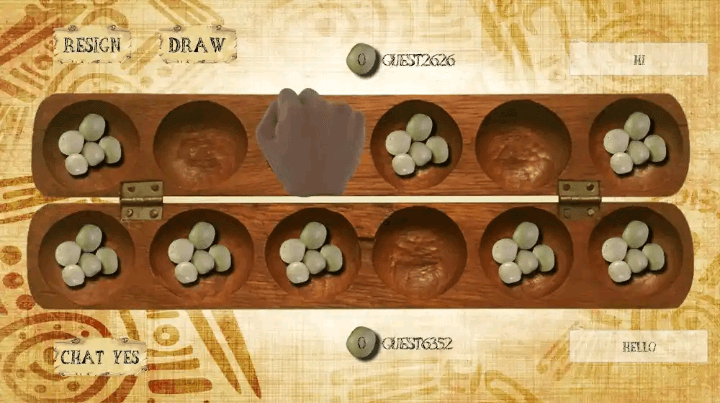 As we said earlier, each region in Africa knows the mancala game by a different name. For folks in Ghana, they term it Oware. Fortunately, there is an app that'll let you experience the mancala game virtually. It's called oware awale, and it brings a slick design that's alluring. Just like its mate, you'll be playing against a real character or AI, as you try to capture more seeds than your opponent. It's really a game with many features and potentials.
3. Mancala Club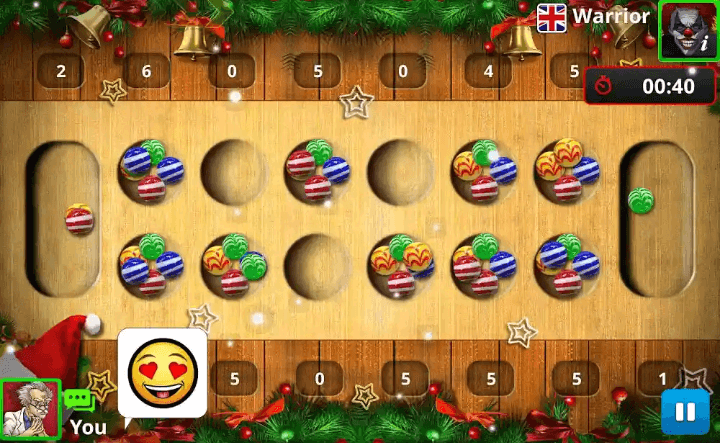 It's obvious that game's like ludo brings aggravation to user who are playing with real competitors, but that's were the fun is. Mancala Club brings the same feeling, as you'd compete one on one with friends and there's chips at stake. Win the match and they're yours. You can use those chips to buy new items in the shop and unlock new boards. There's also an offline mode with intuitive tutorials to get you started with the game.
4. Ayo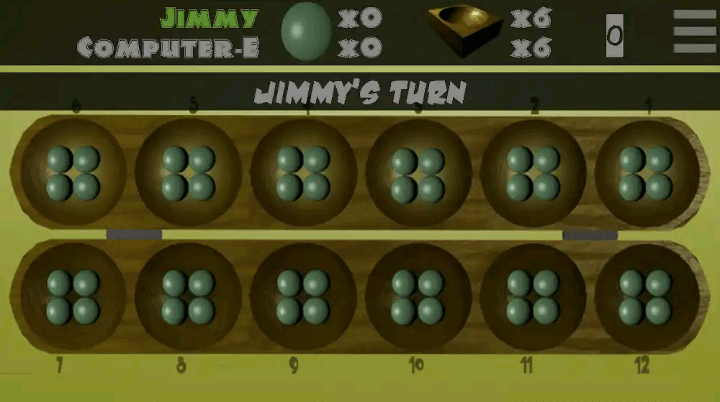 Ayo was the app that introduced me to mancala game on mobile. It made me ditch the real-world gameplay, and I really fancy the simple user interface it brings. As a strategy board game, ayo lets you play alone, or you can invite a friend for a duel. Even if you don't want to go online, there's always an artificial intelligence that you can play with. So go ahead and capture as many seeds as possible in each round to win the game.
5. Mancala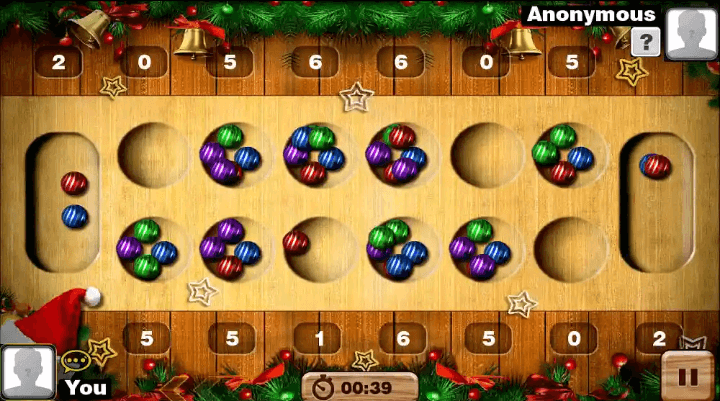 With over 5 million downloads and positive comments, mancala is literally the most popular strategy board game you can play. It brings interactive self-learning tutorials with mini games to learn the best strategies. Aside from the beautiful boards, mancala brings exclusive multiplayer feature with two player offline mode. Just collect maximum beans in your Mancala than your opponent to win the game.