Nintendo's primary mascot Mario will never die. The mustachioed character with protruded nose and a red cap to match has evolved to be so popular and its main series games are too good. Mario is eternal, he's an icon of the gaming industry and has appeared in more than 150 different video games ranging from Mario Kart to Mario Party. As of 2019, the Mario themed games are literally the best-selling video game franchise. So if you're looking to have a taste of this plumber, then here's the best Mario games on Switch.
1. New Super Mario Bros. U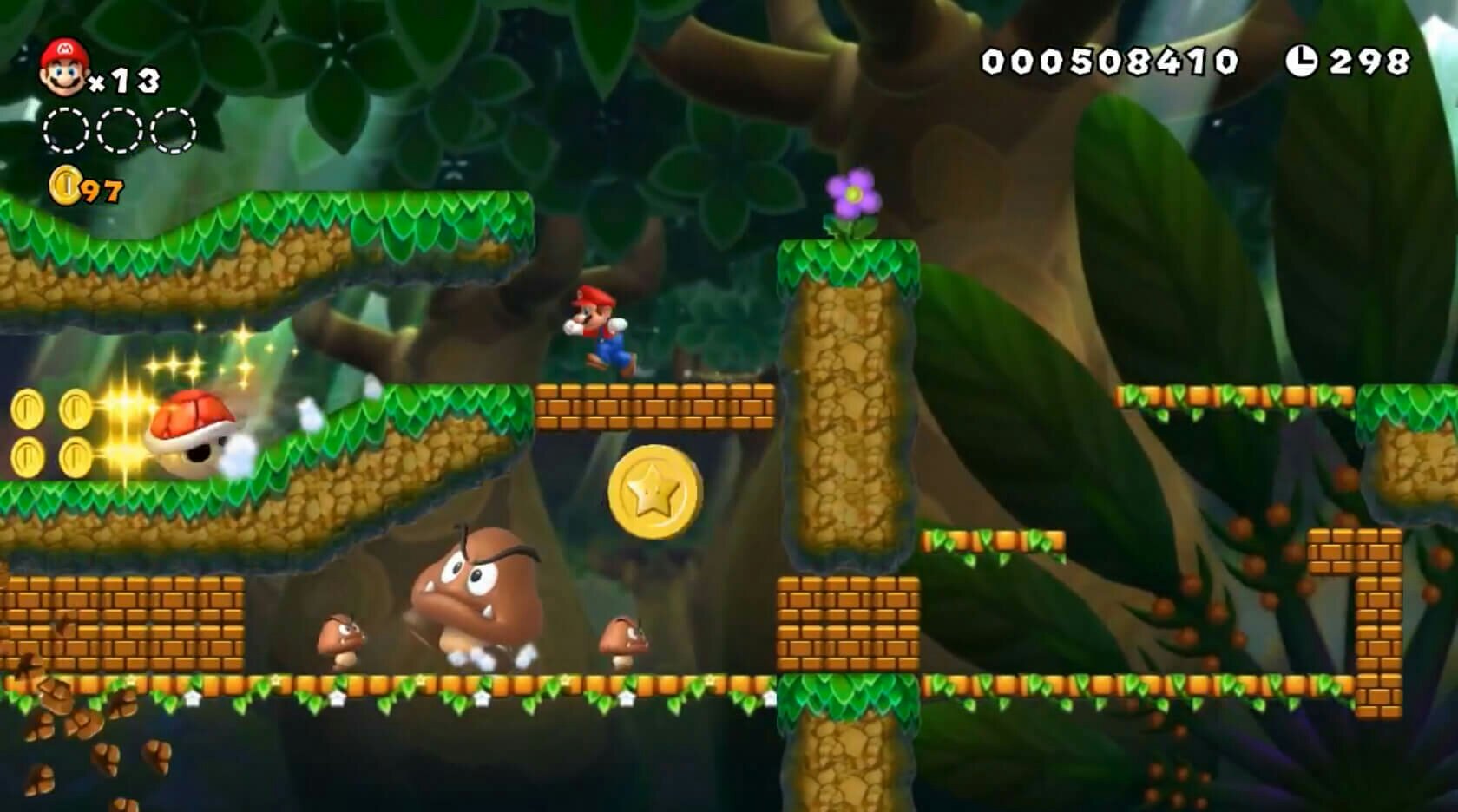 Nintendo's newly released franchise Mario Kart Tour didn't make waves, but New Super Mario Bros. U Deluxe achieved that goal painlessly. It's one of the games that took the internet by fire and aside from that, it's a perfect addition to Switch's ever-growing library of video games.
Also Read: Can You Play 3DS Games on Switch? Answered
Offering an excellent graphics, responsive controls and a plethora number of contents, the New Super Mario Bros. U gameplay tasks you with reaching the goal flag whilst avoiding various enemies and hazards. There's no better time to save Peach than now, it's a must play Mario switch game.
2. Super Mario Odyssey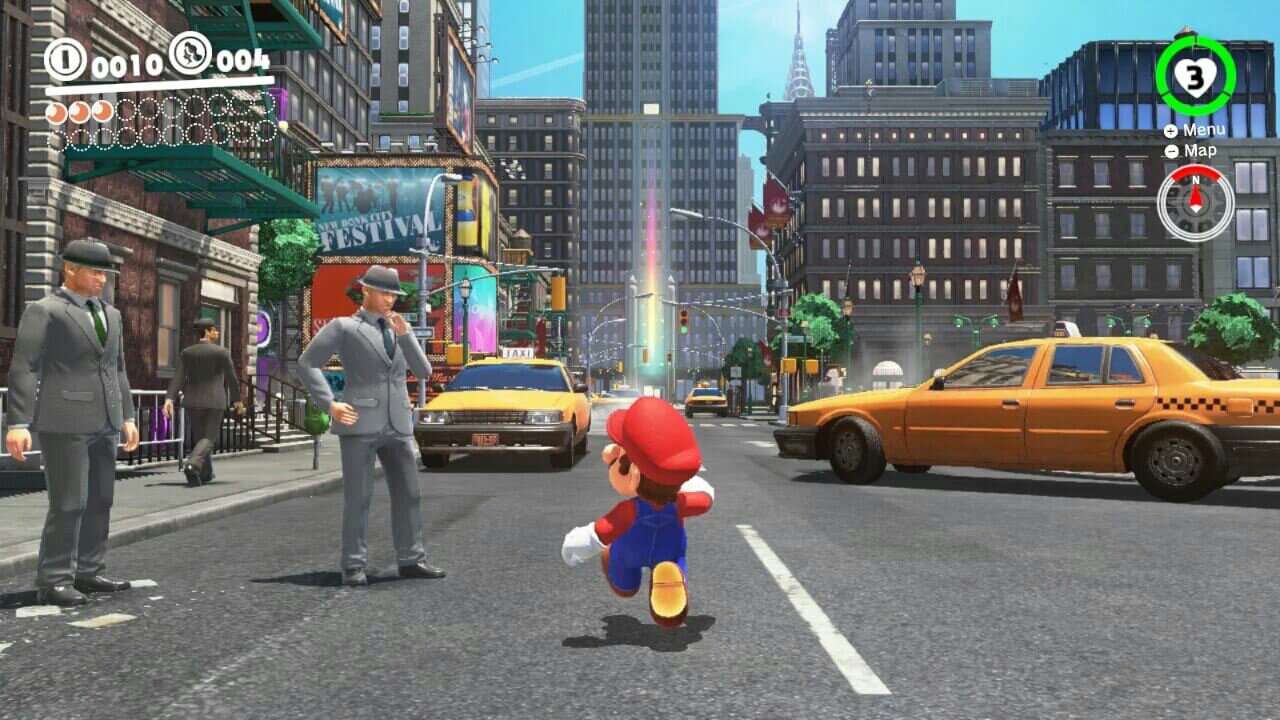 Addictive are all Mario games, but Odyssey is truly a masterpiece. It brings an open-ended exploration and sandbox-style of gameplay that's quite similar to what we're used to in Super Mario 64 and Sunshine. The gameplay begins with you in control of Mario, and you're meant to travel across the "Kingdoms" in Odyssey to save Peach from the villain Bowser. Super Mario Odyssey brings a variety of ways to have fun and its visuals and stellar soundtrack is second to none.
3. Mario + Rabbids Kingdom Battle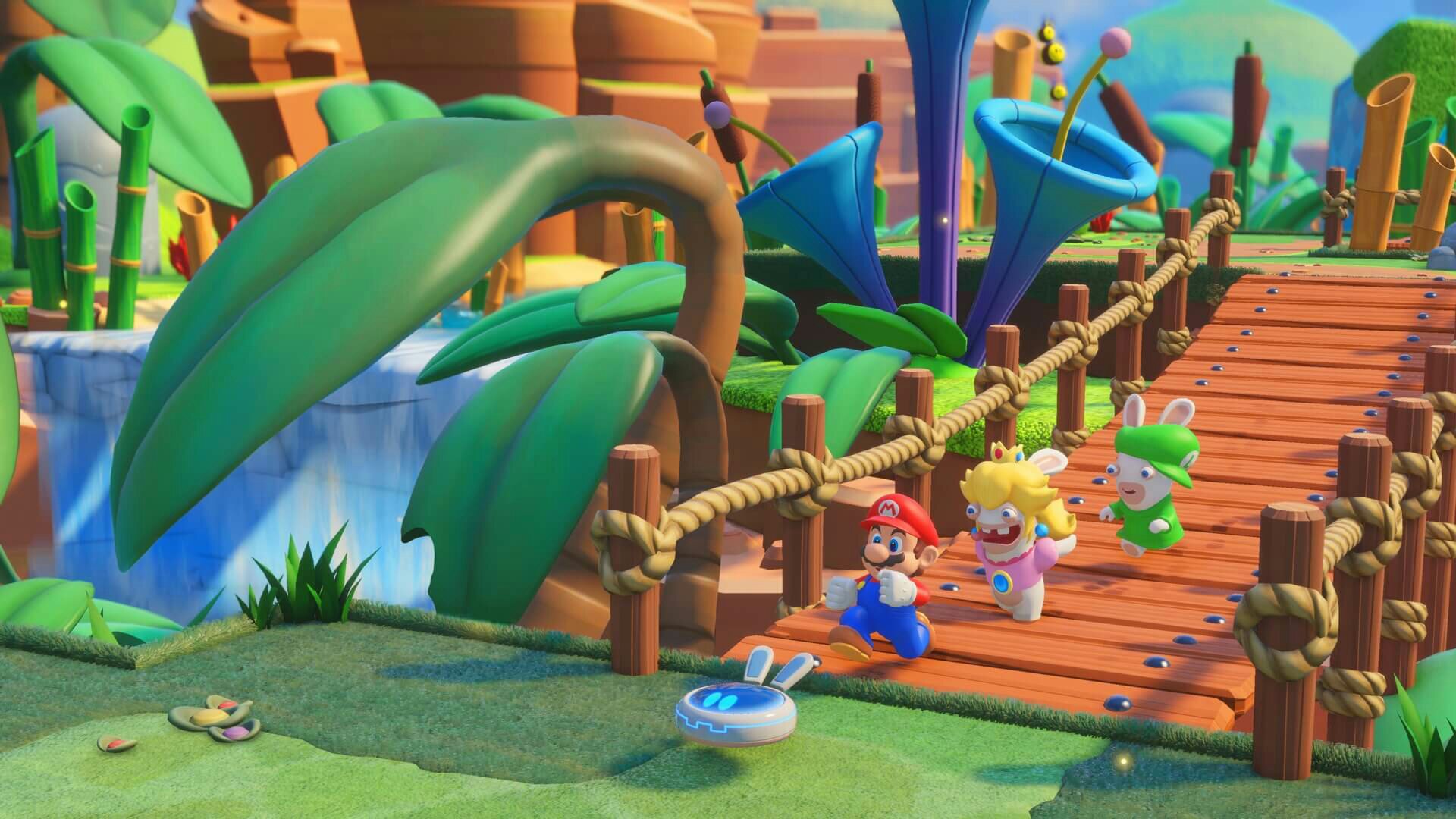 In every Mario game, the goal is usually to race to the end of a course before the timer runs out. I'd never expect to see an official Nintendo title depict Mario as a character holding a gun and using it to shoot down deformed rabbits. Well, Mario + Rabbids Kingdom Battle aims to change the way we play the series. It's a turn-based tactical role-playing strategy game that teams you up with Mario and his friends as you battle against enemy Rabbids.
4. Mario Kart 8 Deluxe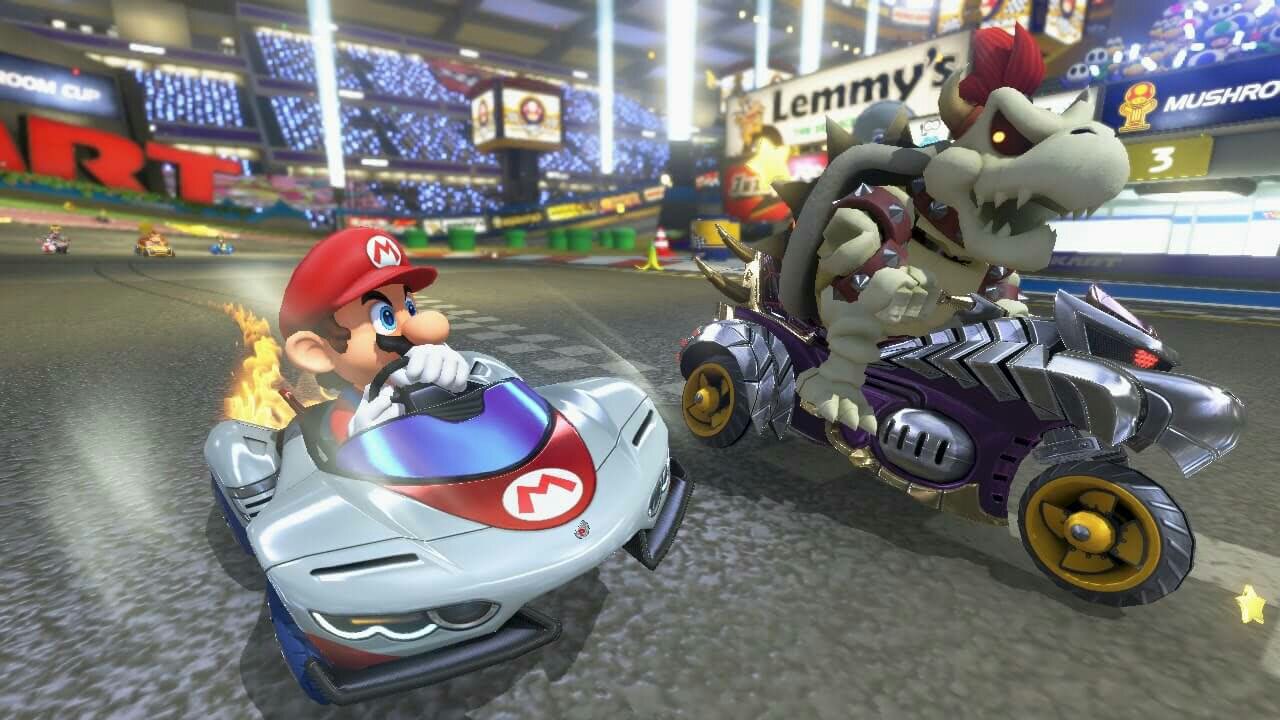 If you're looking to hit the road with our favorite character, then Mario Kart 8 Deluxe should be the game to play right now. It's like other Mario Kart series, where players race against each other in go-carts whilst attempting to hinder their opponents by bumping into them and outracing them using various items found on the tracks. Mario Kart 8 features an anti-gravity tech that allows players to drive on walls and ceilings.
5. Super Mario Party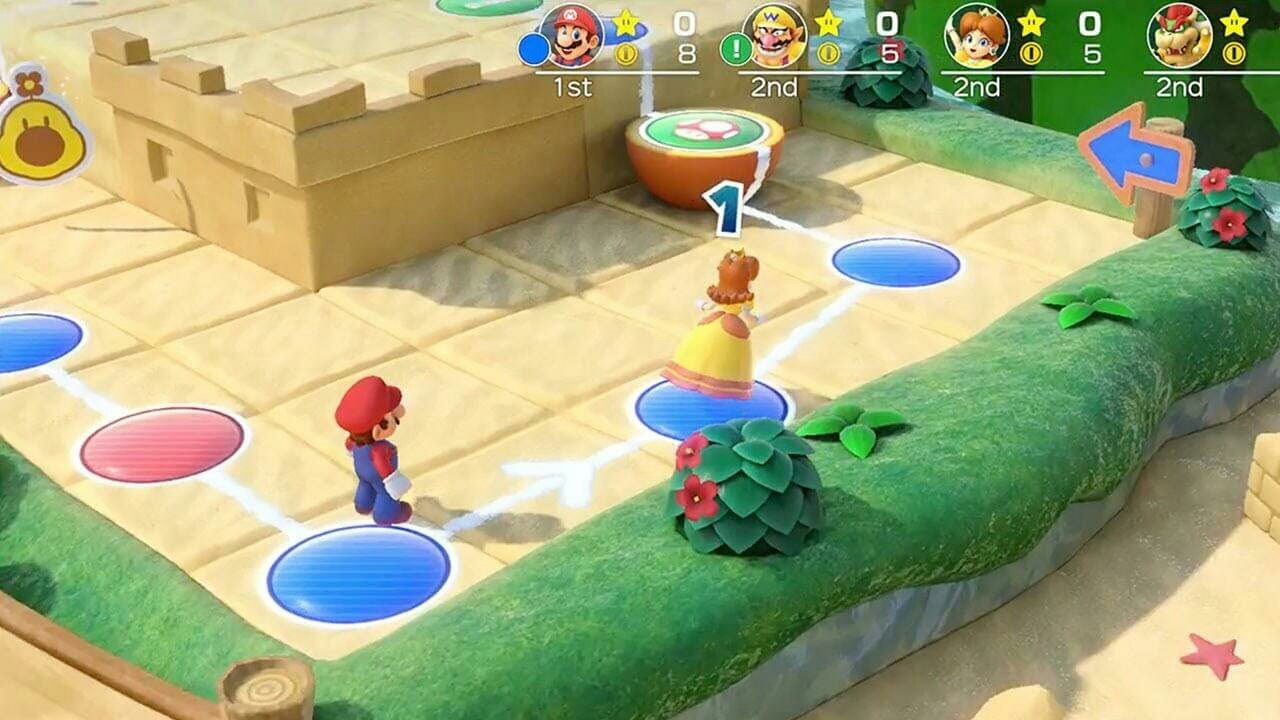 In Super Mario Party, players are meant to transverse a game board to collect more stars than their opponents. Minigames sits at the center of each gameplay and its aim is to challenge your skills whilst offering coin rewards to those who play the Mariothon mode. Super Mario Party is fun, it proudly went back to its roots and delivers just like it should.
6. Super Smash Bros. Ultimate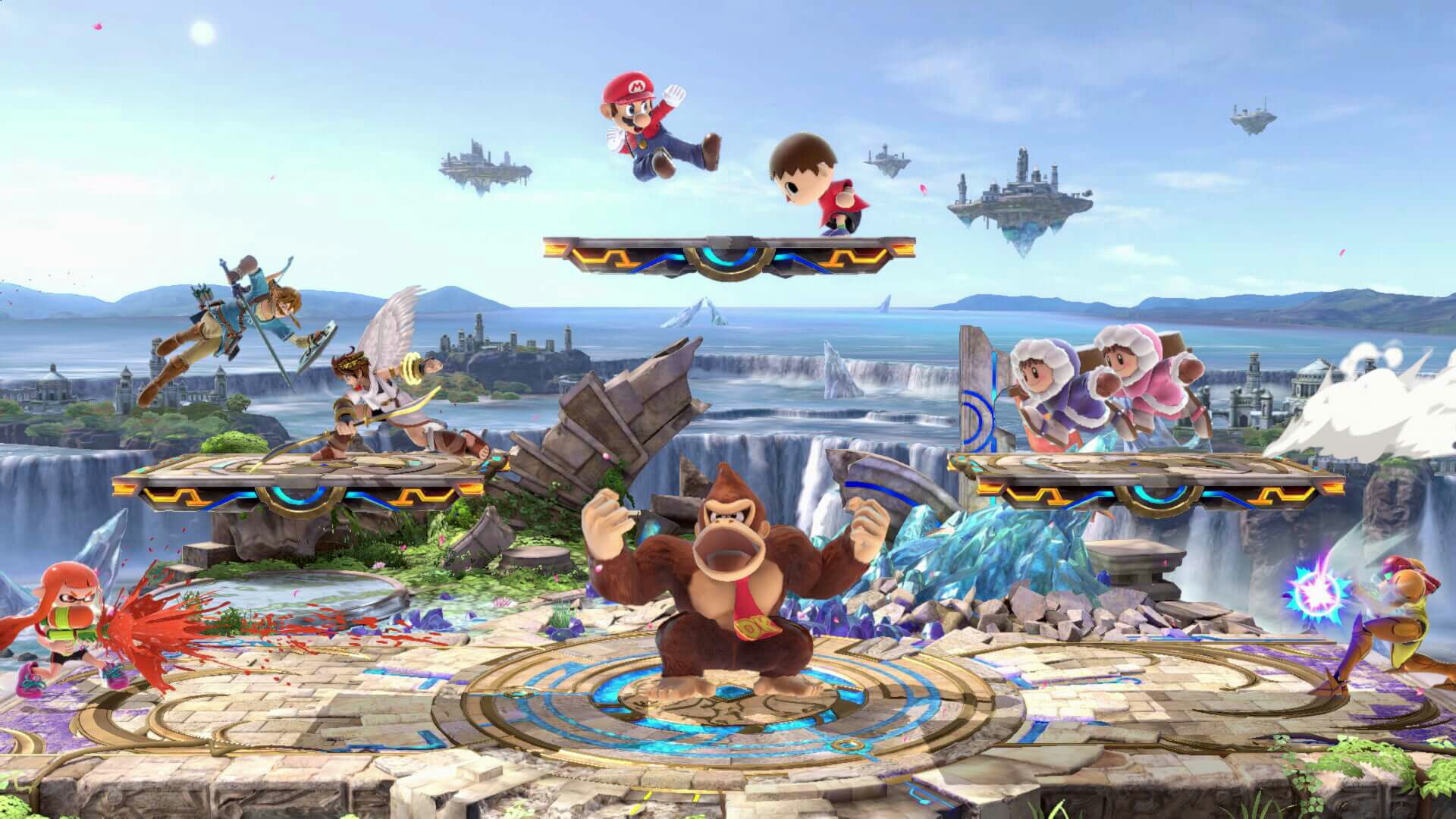 Aside from guns, our dear Mario can throw fists. Wanna experience it in person? Then download Super Smash Bros. Ultimate. It's Nintendo's attempt to put a Mario-style fighting game on Switch and they succeeded. The gameplay allows you to control Mario or any other character of your choice while using different attacks to weaken and knock your opponent out of the arena. Super Smash Bros. Ultimate brings tons of features that's compelling.
7. Super Mario Maker 2
Super Mario Maker 2 is a great phenomenon. It puts you in charge of creating your own levels instead of battling it out in Nintendo's mapped out story. The gameplay involves creating various courses using assets from across the Super Mario series and once you are done, you can share your creation to the internet for others to play. The game itself is fun and can lure you in hours on end.
8. Mario Tennis Aces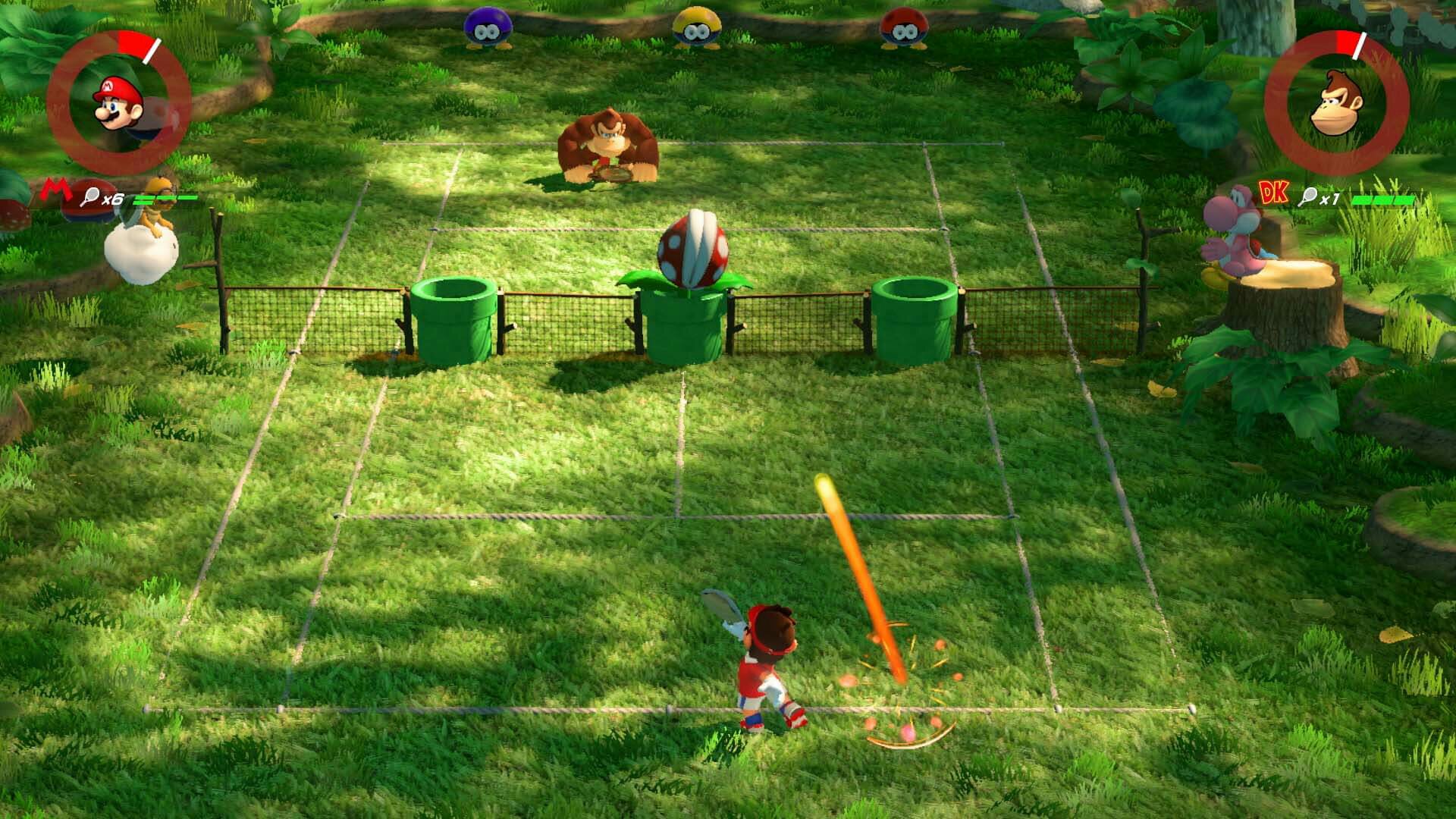 Mario Tennis: Ultra Smash was a total disappointment no doubt, but Mario Tennis Aces has come to heal those wounds. Bringing a nice selection of playable characters, new mechanics, varied court and a neat tournament mode, the game is just like every regular tennis games out there….but it features Mario this time. Its main goal is to alternately strike a ball over a net using racquets. It's fun…really.
Wrapping Up
There are a colossal number Mario games on Switch but most of them aren't addictive. The ones listed above features all the fun and the icing on the cake is that they bring astounding and/or gorgeous graphics. So whilst waiting for the upcoming Mario & Sonic at the Olympic Games Tokyo 2020 title you can keep yourself busy by play this Mario Switch games.