Minecraft hacks galore and they come in handy especially when you are looking to gain unfair advantage over an opponent. So below, we have outlined the best Minecraft hacked clients to utilize right now.
Minecraft is one hell of a sandbox game. It is addicting to play and despite the pixelated graphics, many have often referred to it as the quintessential open world game of our time. At its core, Minecraft task players to explore infinite scenarios, embarking on all kinds of adventures and building various structures using blocks and other resources.
Also Checkout: The Best WorldEdit Commands for Minecraft
The game itself has no specific objective beyond wandering, building, destroying and surviving through an endless world. One of Minecraft strong point is that its universe is randomly generated, hence no two gameplay are alike. Creative mode aside, it comes with a survival mode where players get to fight off mobs such as skeleton, zombies and more and this is all in a bit to survive.
Now assuming you are a griefer or perhaps one who loves gaining unfair advantage over an opponent, then we have outlined below the best Minecraft hacked client for single and multiplayer mode and the best part is that they work on different Minecraft servers including Hypixel and more. So without further ado, below is a list of all the Minecraft hacks or hacked client worth utilizing right now.
1. Wurst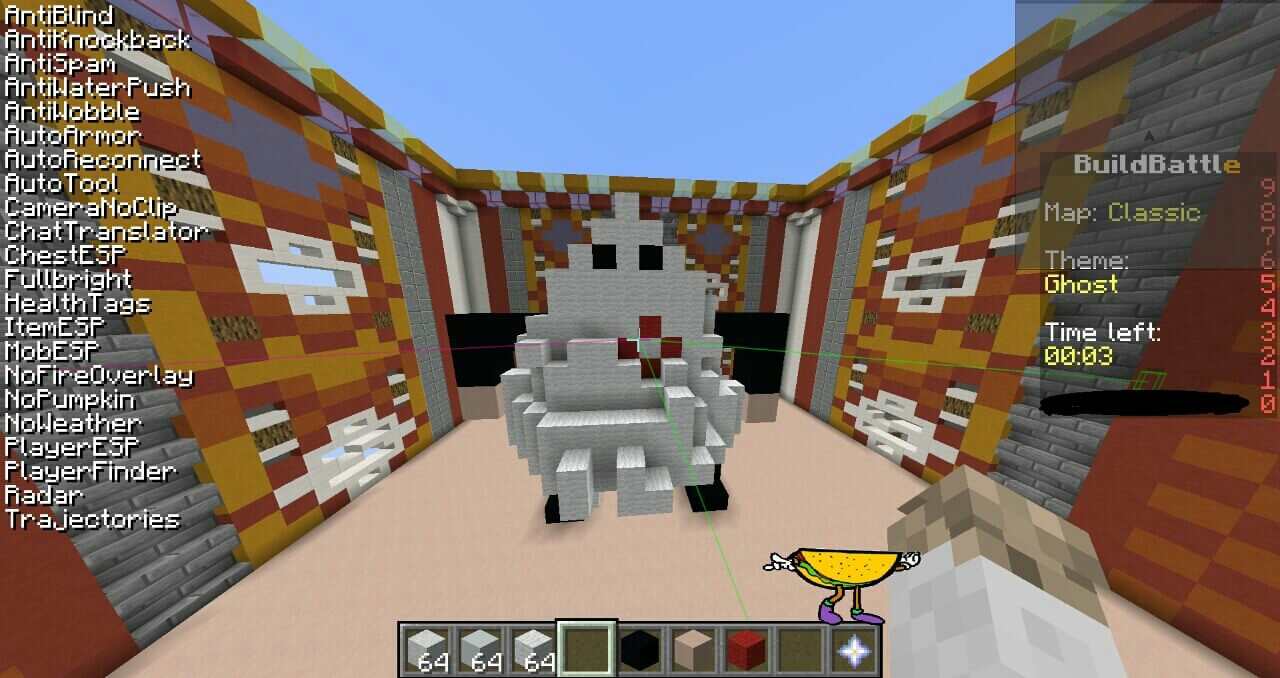 Wurst is incredibly wicked. It is one of the best Minecraft hacked client ever made and we're strongly recommending it. From being simple, easy and quick to use, Wurst painlessly let's you cheat in Minecraft. With it, you will be able to see ores through walls, fly on servers and even perform other automatic stuff with ease. Performance aside, Wurst allurement lies in the fact that it gets updated 'insanely' fast and its navigator is simply awesome.
2. Aristois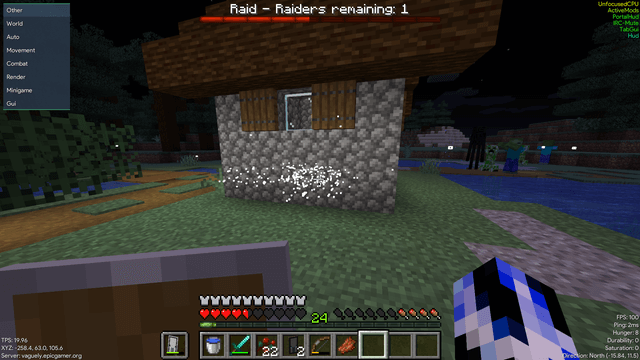 Aristois prides itself as the best all-in-one hack for Minecraft and it sure lives up to this claim. From Auto-Parkour to Chest-Tracer, Water-Jump, Bow-Aimbot and more, Aristois features over 150+ hacks that can be deployed at any moment in the game and they all work without qualms. It is lightweight per se and comes with an easy to use GUI, cosmetics and awesome in-game chat.
3. Sigma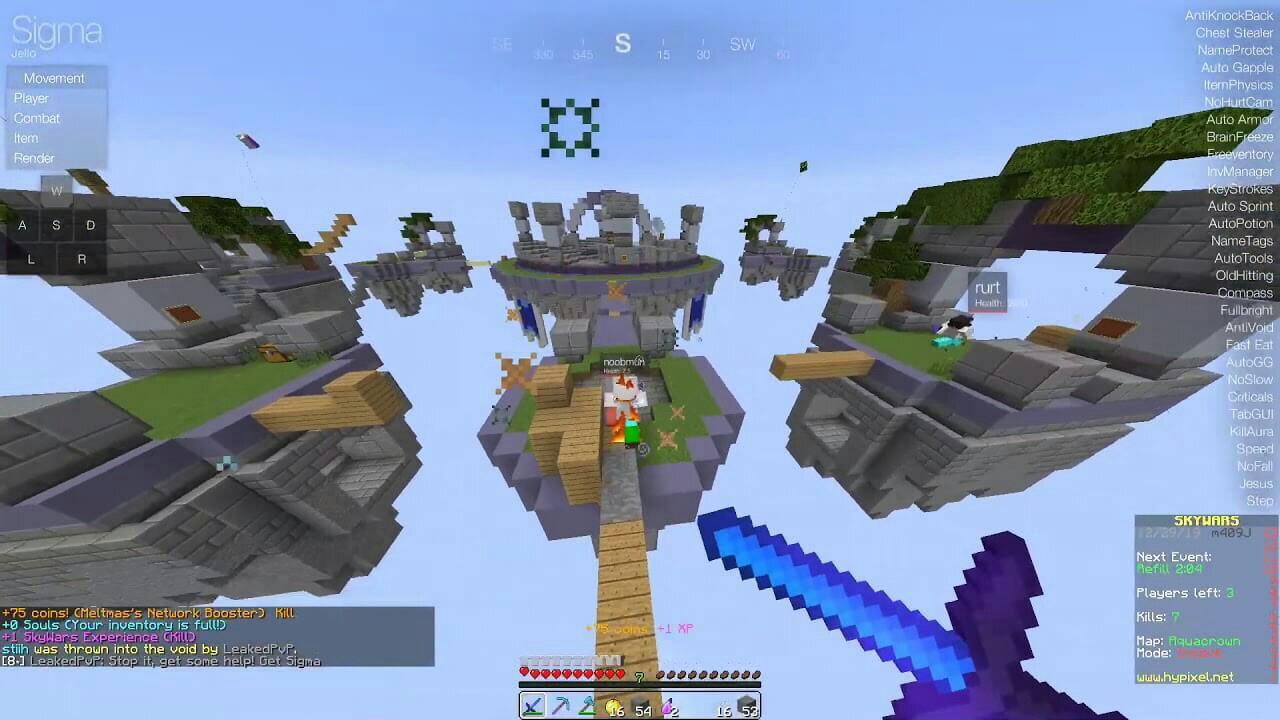 Minecraft hacks galore but when it comes to a hack that offers you tons of modules and that too for free, then you should really look into Sigma. It is an "actively" developed Minecraft hack that gets updated constantly and this is in a bit to bypass the latest anticheats. From Aimbot to AutoSpawn, FastEat, ChestStealer, Fly, HighJump and more, Sigma is incredibly powerful and it comes with a unique music player that enriches your gameplay experience.
4. Impact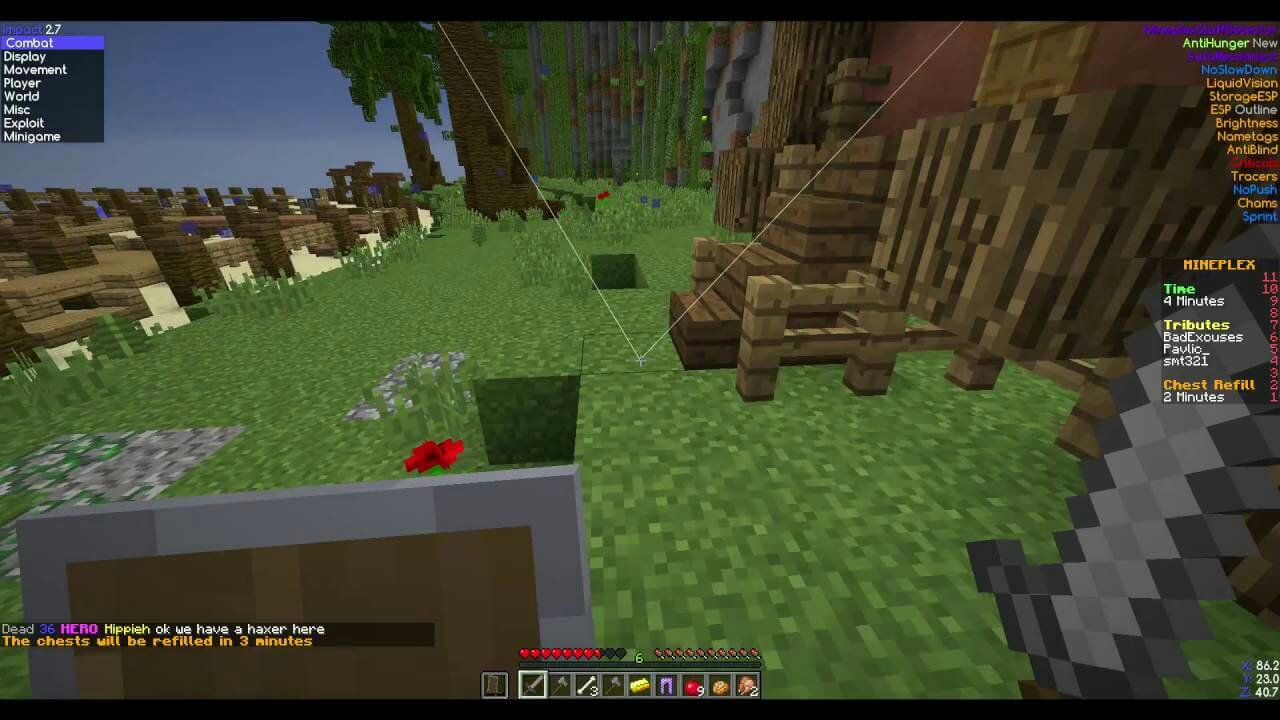 Impact is one of a kind. It is infact the most advanced Minecraft hacked client till date. Baritone aside, Impact features tons of essential hacks such as Auto Mine, Aimbot, Anti AFK, XRay, GhostHand, Long Jump, Wallhack and more. It is extremely versatile and works on single as well as multiplayer servers including Minecraft Realms. It's easy to use too and comes with a quick menu that's handy.
5. Inertia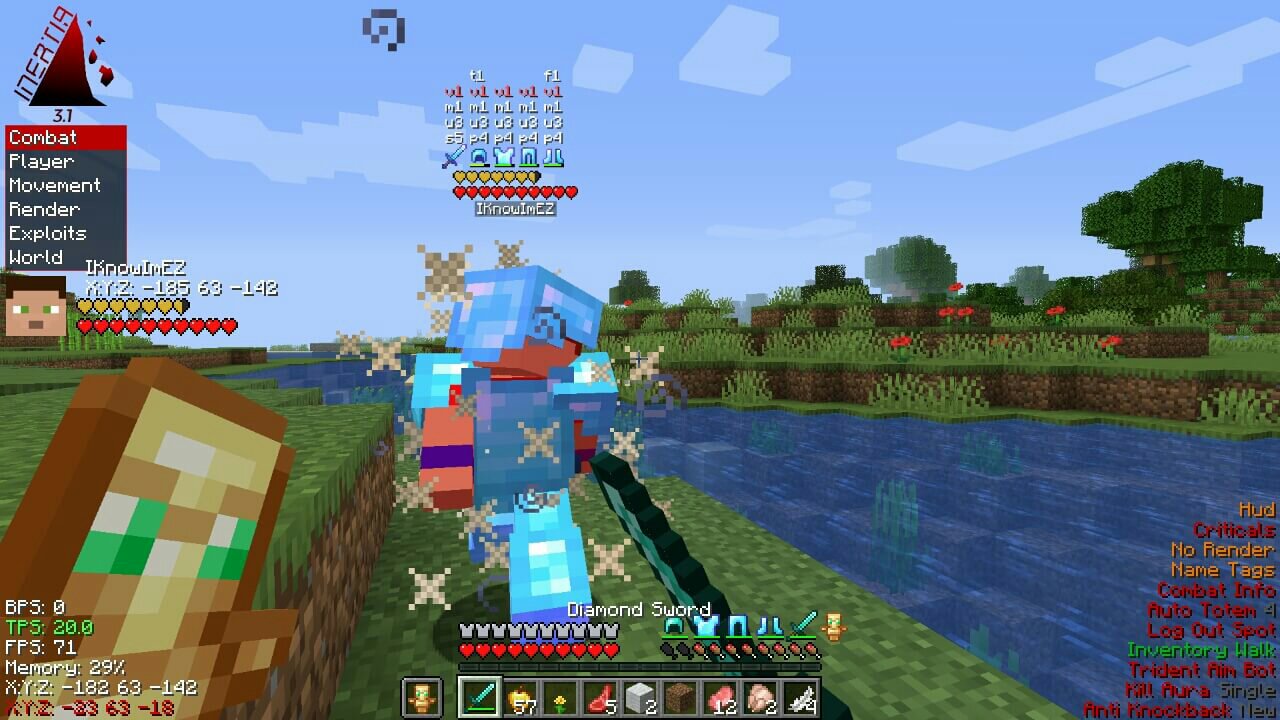 Formerly known as WWE, Inertia can be said to be quite similar to the Impact client. It's a cool utility Minecraft hack per se and it comes with a built-in baritone. That aside, Inertia features a fully customizable and easy to use click GUI. It also packs a plethora of render as well as combat modules and some of them include the ESP, Chams, Trident Aimbot, Kill Aura and more.
6. Astolfo
Astolfo hands-down tops the lists of one of the best Minecraft hacks out there. It's consistent, and offers tons of customization abilities. One of its strong points is perhaps the fact that it focuses on more than just one server. Quality aside, the client offers a scripting API where you can easily create whatever features you imagine. From Watchdog to NCP, GWEN, AAC and more, it is capable of bypassing any anti-cheat thrown at 'em.
7. Novoline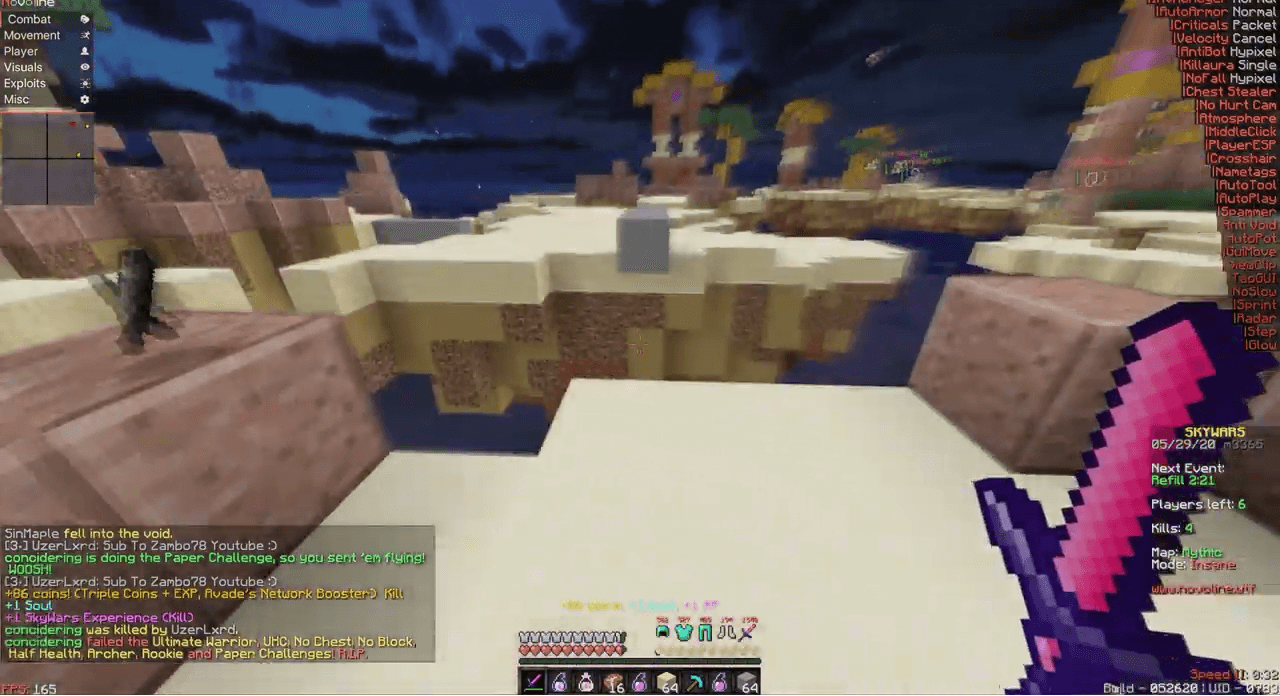 Novoline is the go-to hack for users of Hypixel Minecraft server. Albeit paid, it comes with a good configuration that can bypass almost everything including watchdog ban and fly. It also offers support for altening as well as Bhopping and its LongJump feature is very swift. Despite bringing a plethora of stuff, Novoline GUI isn't that intuitive and the autoclicker, reach and aim assist can be very inconsistent.
8. Zeroday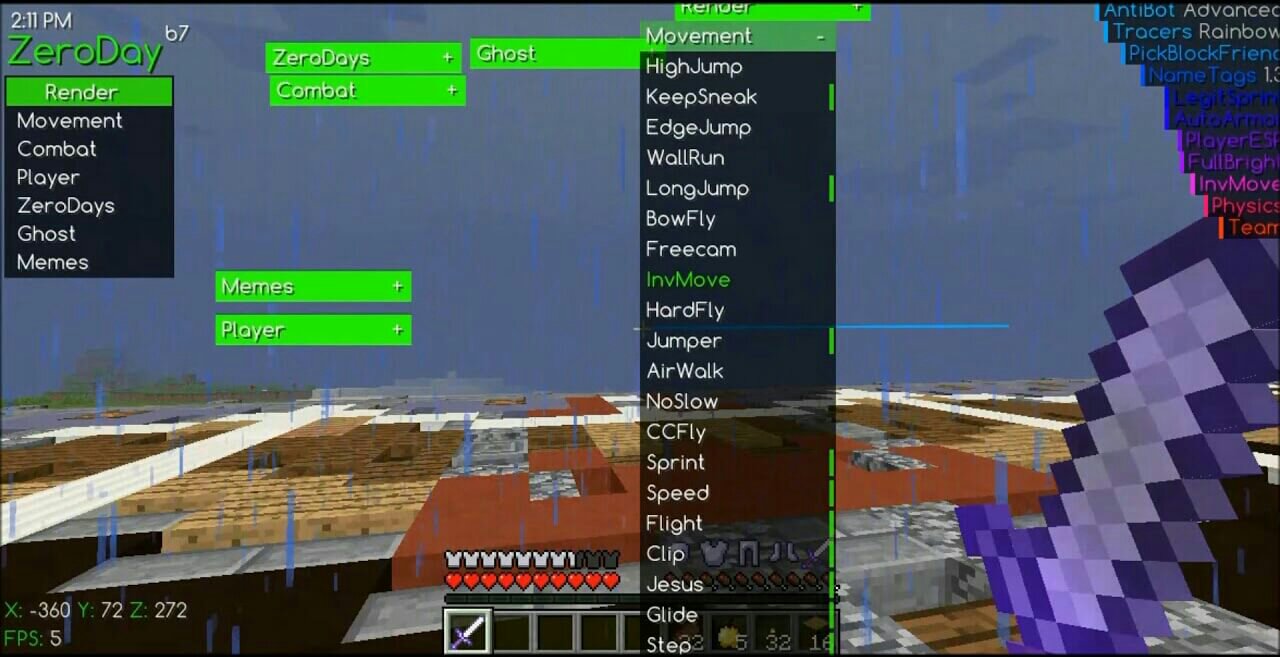 Nefarious intent's Zeroday is considered by many as one of the best Minecraft hack till date. It works mostly on servers such as Mineplex and Hypixel and comes with plenty of features to match. That aside, one of Zeroday's strong point is it's ZeroBot program which technically utilizes baritone to summon and command an army of intelligent bots to do various task for you. It is cool though.
9. Future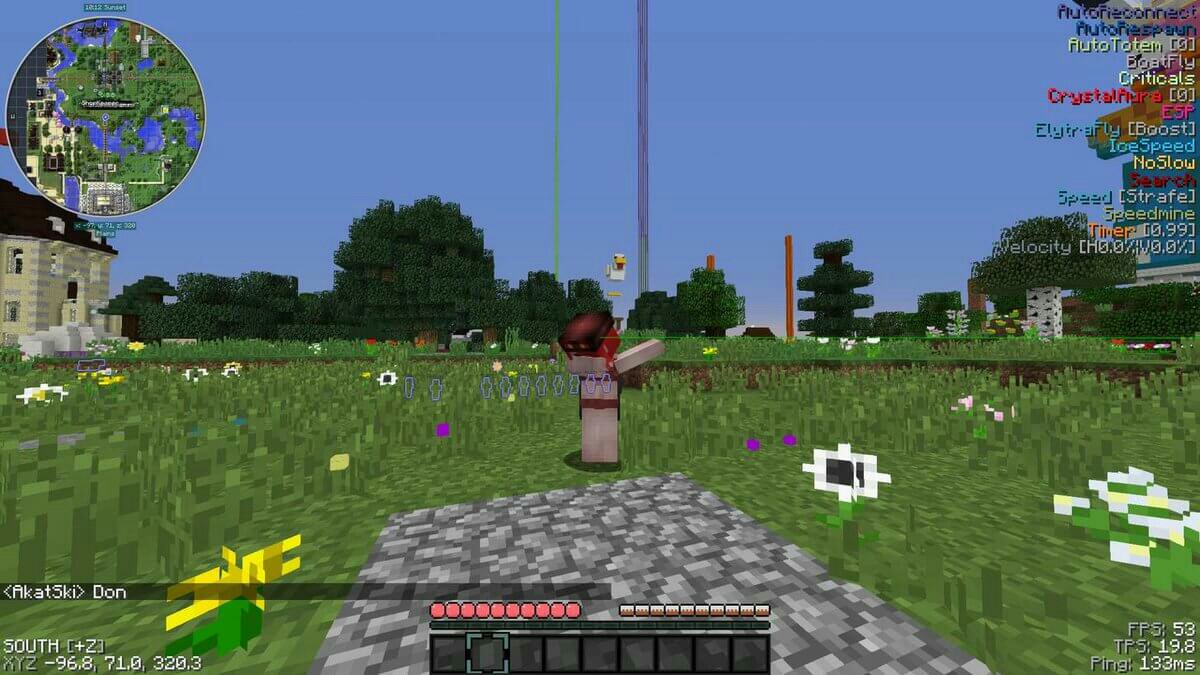 Future Client is one of the most popular Minecraft hack you'd ever come across. It's stable, and offers a colossal number of nice features. From baritone to auto reconnect, Future Client integrates an Xray (also known as Wallhack) into its mod and they'd help you see through ores and any thing related to redstone. That aside, it's click GUI and account manager is easy to use and it comes with tons of essential commands.
Wrapping Up
Minecraft hacks helps to improve quality of life. Some often use it for automating travel while others tend to utilise it to gain unfair advantage over an opponent in PvP. Due to this, it's quite difficult to find a Minecraft player who doesn't utilize clients. From Impact to Wurst, we have listed the most used and/or paid/free Minecraft hacks worth utilizing. Endeavor to give them a try.