Sincerely speaking, there are a slew of shameless copies of commercial video games out there. From PUBG which copied mercilessly from Survivor Royale to Overwatch which tapped into the glory of Heroes of Warfare, then there's Mobile Legends, an excellent MOBA that doesn't deny the fact that it's League of Legends clone.
Featuring a wide variety of playable heroes and different game modes, Mobile Legends task players to participate in a 5v5 MOBA combat against real opponents and the goal unsurprisingly is to fight over three lanes in a bit to take down the enemy's tower.
Also Checkout: Hay Day Hack for Free Diamonds and Coins
It's a pretty cool game per se and albeit Pay-To-Win, it still offers an intense and fast-paced gameplay that's second to none. That aside, you'd fancy the game's quick matchmaking and livestreaming feature.
Now if you'd noticed, Mobile Legends brings a slew of premium items to purchase as well as several upgrades to do. From unlocking heroes to buying aesthetic skins and more, only the financially buoyants can afford using real-life money to purchase the game's diamonds.
But we urge you not to frit for in this artice, we are going to unravel the best Mobile Legends hack and once that's done, we will go further to reveal the steps on how to get free diamonds in Mobile Legends. So grab a cup of coffee and read on.
Mobile Legends Hack
When we listed GameGuardian as one of the best game hacker apps on Android, we sure weren't joking. It's literally like a swiss army knife, designed to give you a leg up in your favourite video games. For folks uninformed, GameGuardian is a tool that let's you modify the content of your game in other to gain certain advantages and improvements.
It works by injecting complex codes during the runtime of a game and by so doing, it is able to modify the parameters that you want. Say for instance you're looking for a speed hack, then you can easily use GameGuardian to modify a game's internal clock in other to gain immediate improvements on buildings that take hours to be built or to get your energy back quickly.
Now as you'd guessed, we can painlessly use GameGuardian to hack Mobile Legends. The app despite it's inability to perform real diamond hack in server-sided games can still help you unlock every skins and heroes in a game. So if you're looking for the best Mobile Legends hack to utilise right now, then here's one that works.
Hacking Mobile Legends for 3D View and More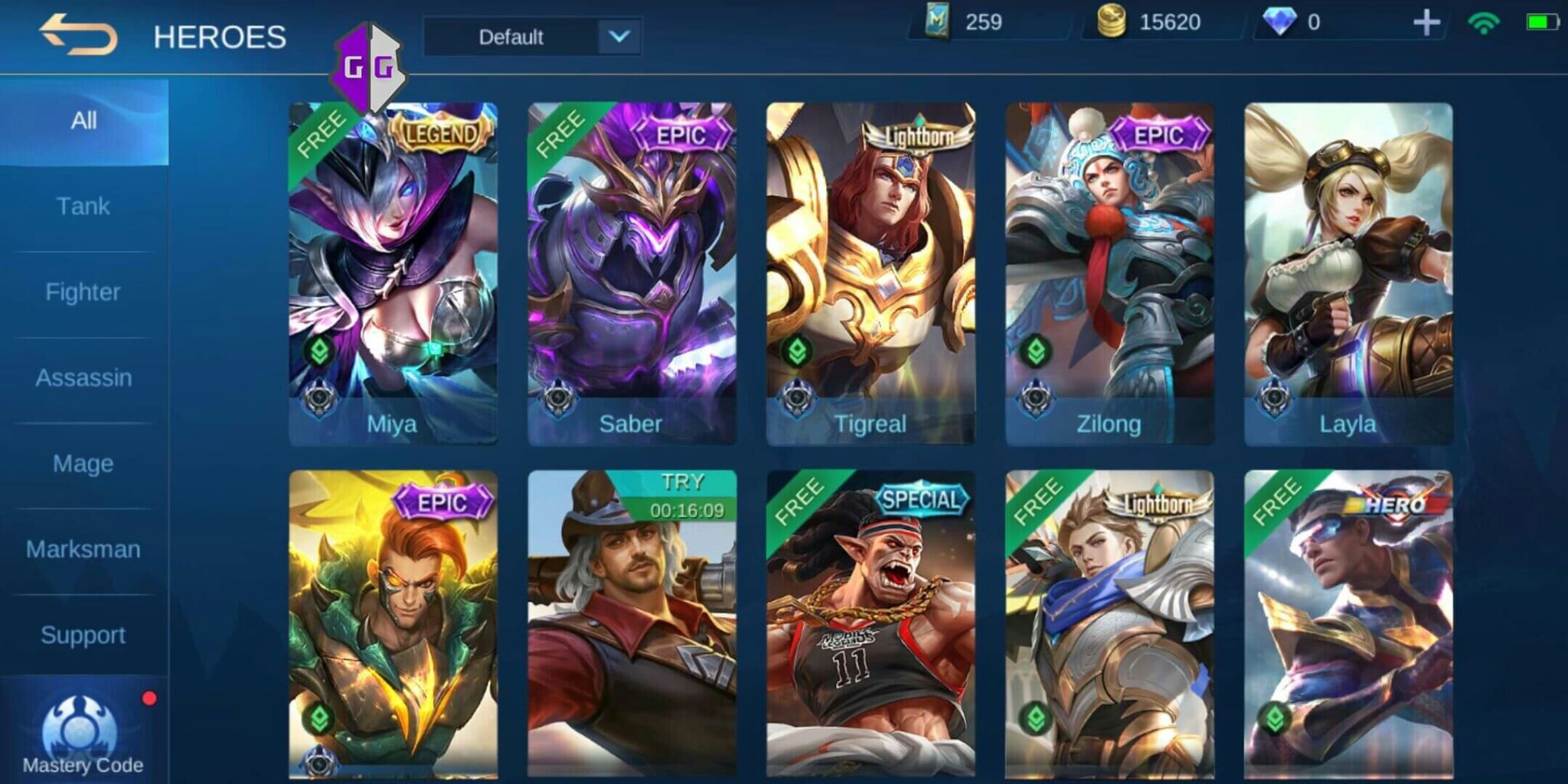 Assuming you're conversant with GameGuardian, you would know that the app utilizes .lua scripts to function. As such, you'd find a slew of scripts that can help you hack Mobile Legends with ease. Having gone through the web, we discovered two scripts that was worth our time, and trust me, they're feature-rich.
From Zoom out to Radar hack and Map hack, then there's the Ghost Radar, Clear Battle records, Auto Lag for enemies and more. They can also help you unlock all heroes as well as their skins and the drone view and 3D view hack is something you'd fancy.
So assuming you have already installed GameGuardian, then go ahead and download any of the scripts listed below.
Once that's done, fire up GameGuardian, then click start and minimize the app.
Next up, open up Mobile Legends and you should see a GG icon floating on the screen. Click on it, then select Mobile Legends in the process window that'll pop-up.
Once done, tap the three horizontal lines at the top-left to jump into the Settings menu. From here, set freeze interval to 0 μs.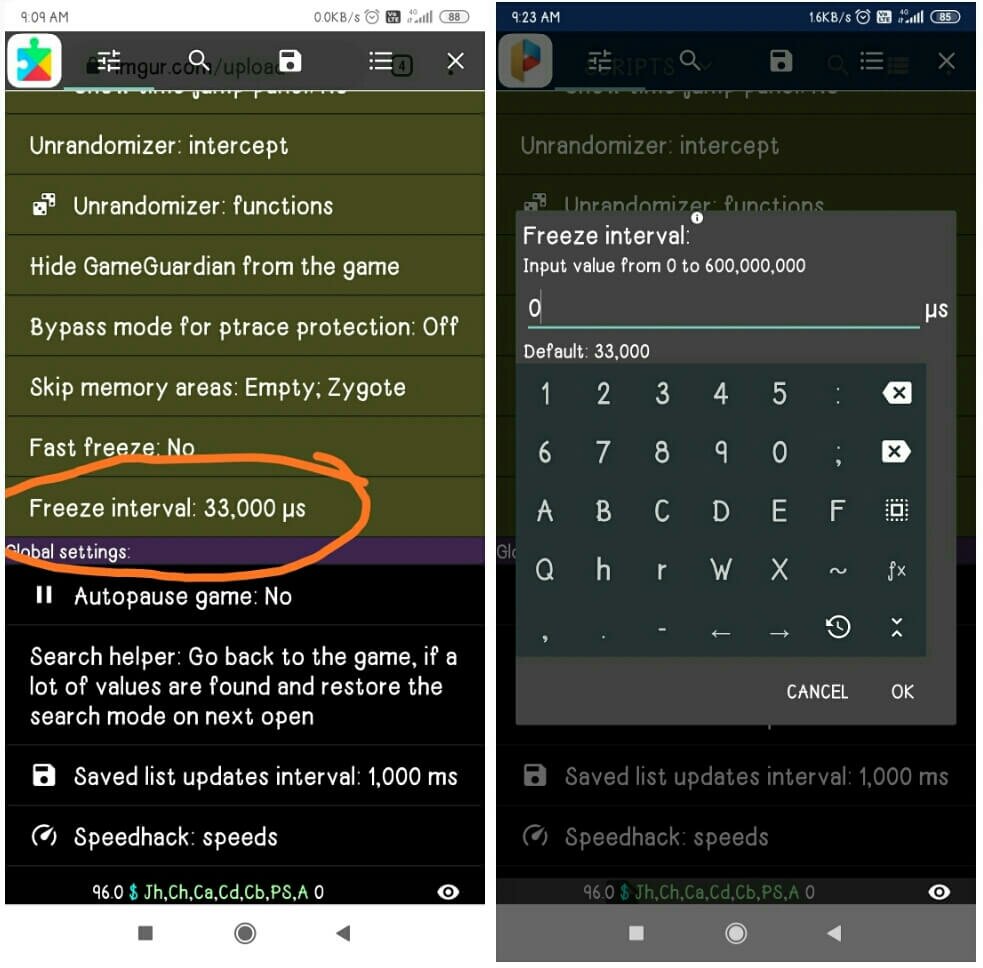 With that done, simply scroll down till you find the text that says Hide GameGuardian from the game. Click on it, then tick all the options that will appear in the pop-up window. Once that's done, tap save.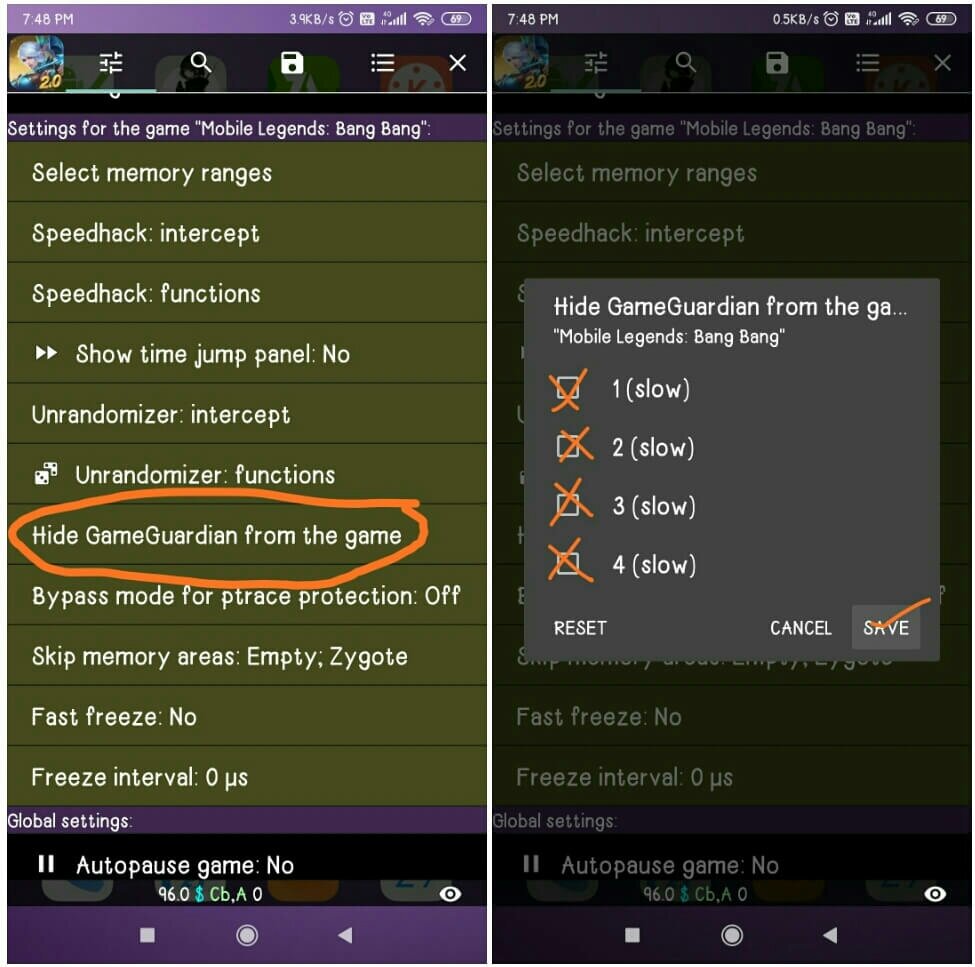 Now from the GG menu, click on the Play icon located at the right- right-hand side of the screen. This will instantly open a window.
Go ahead and click on the three dots beside the file's bar and then browse through your device's or SD storage to locate the .lua script you downloaded in step 1.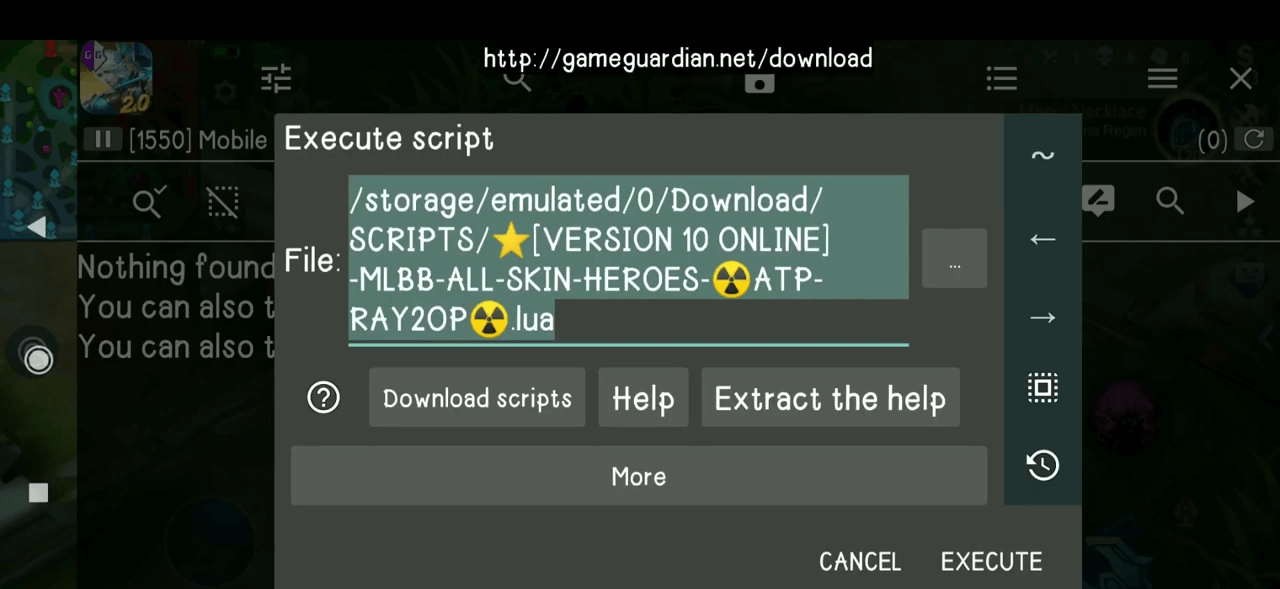 Once found, select it and then click Execute. That's it. You can now go ahead to select which hack you want and it'll instantly inject into the game.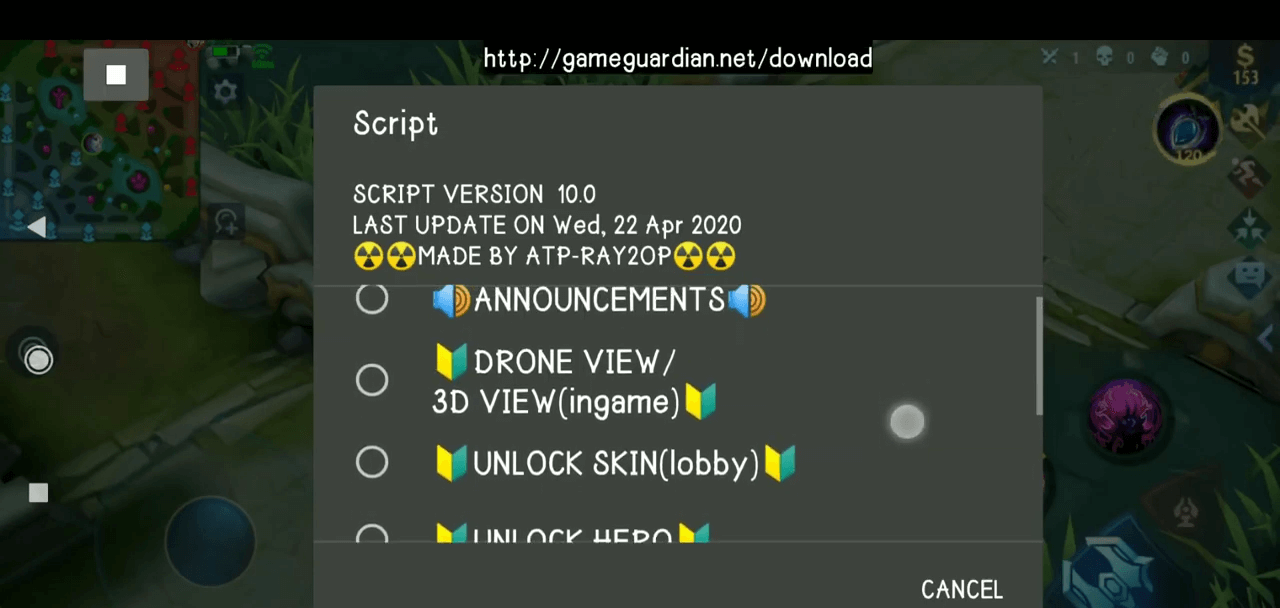 Notice: To avoid any form of crash, endeavor not to update Mobile Legends from Google Play Store once these hacks is applied.
How to Get Free Diamonds In Mobile Legends
It's without doubt that diamond is the premium currency used in Mobile Legends. It is so rare that players who aren't ready to grind or spend real-life money often look for third alternative. This is where they fall victim to the latest Mobile Legends diamond hack scam.
From online generators claiming to offer unlimited diamonds in exchange for completing mundane tasks known as human verification to several YouTube videos asking you to like their channel and do other stuff in other to win a giveaway, you of all people should know that these are FAKE.
One hack that has gotten our attention is the use of GameGuardian to modify the actual value of Diamonds you have to any amount you desire. While this trick works visually, you won't be able to spend the diamonds generated. Now if you're looking to purchase heroes, skins and even play the lucky spin without spending a dime, then here's how to get free diamonds in Mobile Legends.
1. Perform a Live Stream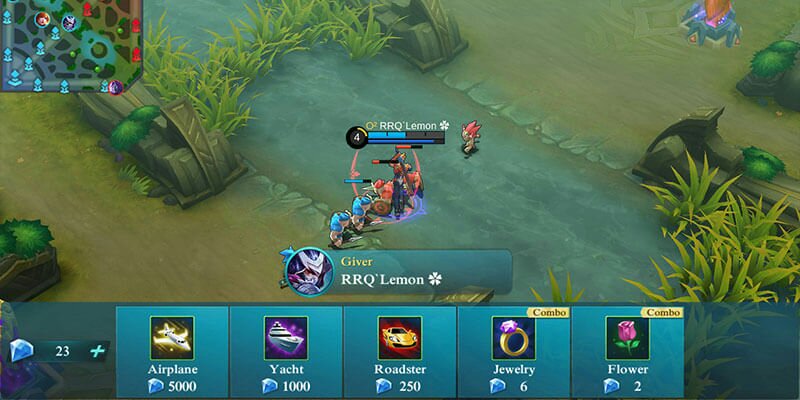 As mentioned earlier, Mobile Legends offers a built-in live streaming feature where you can stream your pro plays and if you are lucky enough, viewers of your stream can gift you Diamonds provided they enjoy watching your stream.
Whilst this sound simple, it sure isn't easy to accomplish since it requires lots of efforts and dedication. First, you'd need to touch up your skills a little bit in other to give your audience the best gameplay ever and you can even go further to create a personal brand on YouTube or Facebook in other to grow your followers or community.
2. Participate in the Mobile Legends Tournaments
The second trick is to compete in the official mobile legends tournaments held once in a while. There, you will stand a chance to win thousands of Diamonds and cash. So if you think you've a team of talented heroes, then we urge you to compete in this challenge for Moonton will reward you handsomely.
Wrapping Up
So these are all the legitimate Mobile Legends hack worth utilizing right now. While you can easily do a recharge or top up, we urge you not to trail that path since buying diamonds from third-party sellers is deemed illegal. Overall, happy gaming.