Multiversus codes abound. So if you're looking to get cosmetic items, banners, profile icons and more, then here's all the currently active Multiversus closed beta codes to utilize right now.
Whether you are a fan of Shaggy, Rick and Morty, Buns Bunny, LeBron James, ReinDog, Harley Quinn, Tom and Jerry, Finn the Human, Wonder Woman, Steven Universe, Arya Stark, Velma, Taz, Jake the Dog, Garnet, Superman, and The Iron Giant, there is so much love in Multiversus cluster of iconic characters featuring unique abilities.
Also Checkout: Taffy Tales Cheat Codes
Developed by Player First Games, Multiversus is a platform fighting game where players compete on various stages and try to knock their opponents outside the arena's walls by dealing them enough damages. It is a special 2D brawler per se, with combat reminiscent of Super Smash Bros.
Now assuming you are looking to get a plethora of cosmetics, customization icons, banners and more – without grinding or spending real world money, then we have got a list of all the currently active Multiversus codes to redeem right now.
Multiversus Codes
For one thing, Multiversus is a fairly new game, and as such, there aren't a ton of redeemable codes available. But if you are looking to get the 2022 banner as well as its profile icon, then simply claim the multiversus codes below.
EVO2022 – Gives you the 2022 banner and profile icon.
Note: The multiversus codes above has been available since the start of Season 1, so go ahead and redeem it using the instructions below.
How to Redeem Multiversus Codes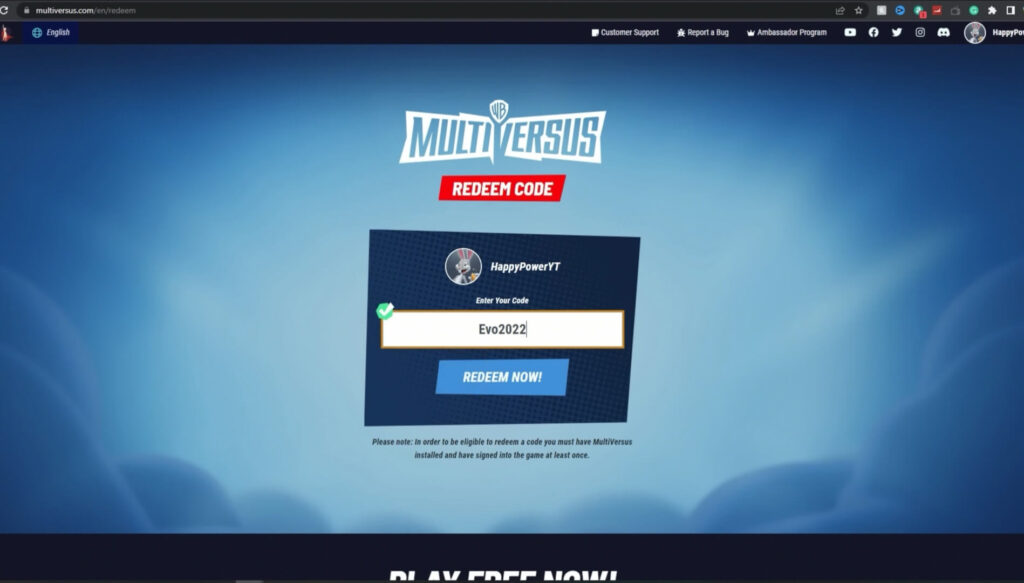 In order to redeem a promotional code in Multiversus, players will need to head over to the site's redeem page using the following URL;
Upon arrival, simply Sign in to your WB Games Account or create one if you do not have.
With that done, input your code into the provided box and click the redeem now button to get your reward.
Now head back to the Multiversus game on whatever platform you are playing on and you should see the exclusive item in your collection.