Ninja Legends script galore. So if you are looking to get hacks such as auto sell and more, then here's a list of all the Roblox Ninja Legends script to utilize right now.
Featuring amazing mechanics and a plethora of new features, Roblox Ninja Legends is undoubtedly one of the most popular games to play right now.
Since launch, it has amassed over one billion visits with up to 12,000 concurrent players.
It's gameplay simply task players to train their skills using swords in order to become powerful.
Also Checkout: Anime Fighting Simulator Script
Ninjitsu are rewarded for each quest completed and these elements can be used to increase health and damage or be exchanged for coins which can be used to perform upgrades.
It's a pretty cool game per se but if you're looking to automate things a little, then we have got the perfect Ninja Legends script to utilize right now.
Ninja Legends Script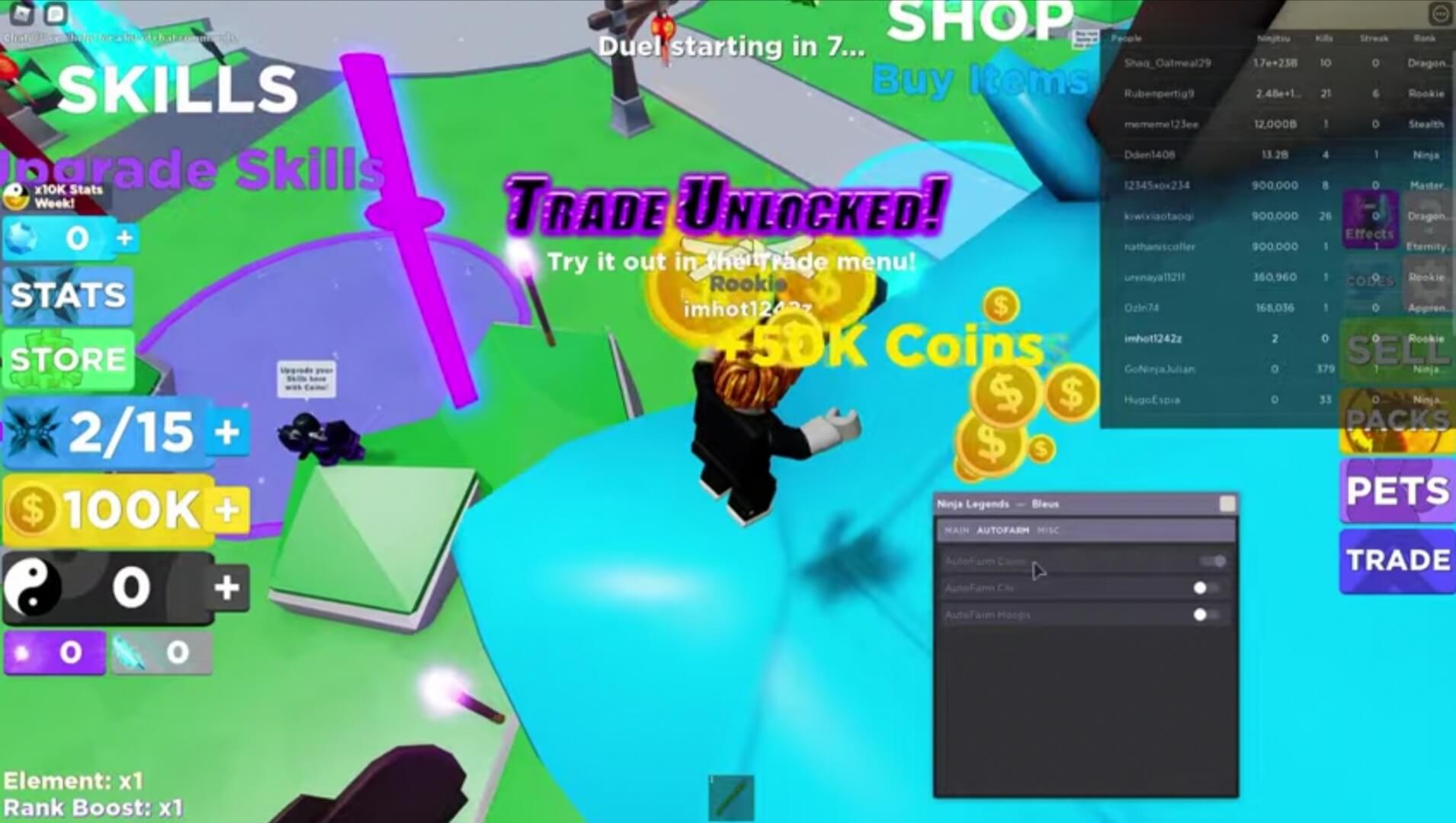 Roblox Ninja Legends script galore and they all come with unique features. From Auto Sell to Unlock Islands, ESP and more, there are a bunch of goodies you'd find in the scripts below.
So without further ado, here's a list of all the currently active Ninja Legends script to utilize right now.
Script 1
loadstring(game:HttpGet("https://raw.githubusercontent.com/03koios/Loader/main/Loader.lua"))()

— KEY AT THE TIME OF UPLOADING IS "Neko"
Script 2
Script 4
Script 5
How to Execute Script in Ninja Legends
Prior to executing scripts in a game on Roblox, one will need to employ the services of a reliable Roblox exploit. From JJSploit to Krnl, Fluxus, Synapse X and more, there are a plethora of them.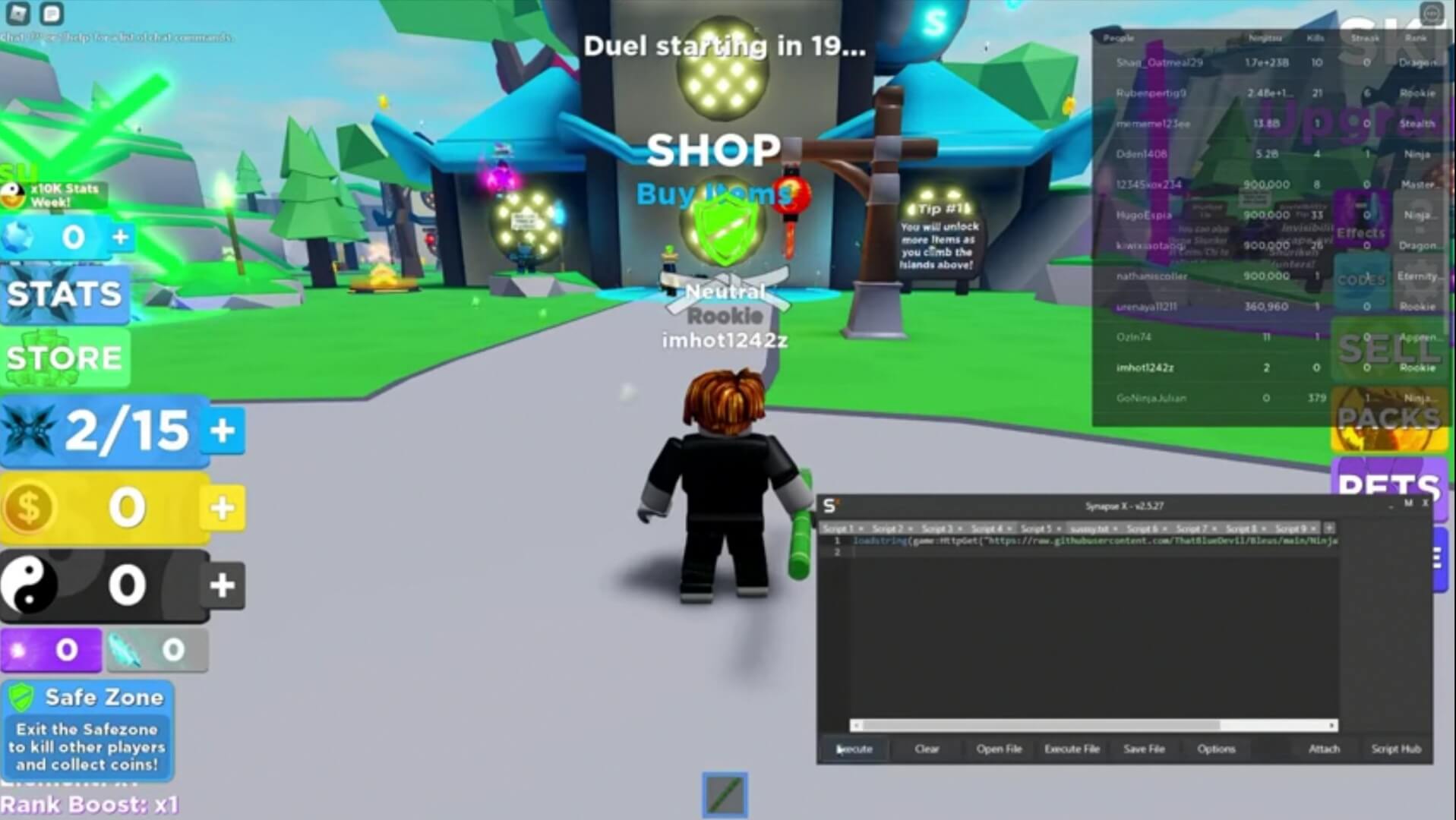 So assuming you do not have one downloaded yet, simply jump into our previous post detailing the best Roblox script executor and/or exploit and find yourself something that works.
Once installed, simply go ahead and jump into Roblox, then fire up Ninja Legend as well as the downloaded exploit. Next up, copy and paste any of the Ninja Legends script listed above into the box found within the executor.
Once done, click on the Inject/Execute button and the script GUI will pop-up. Now go ahead and enable the hacks you prefer.