Renpy save editor galore. So if you are looking to modify your visual novel save game file, here is the best Ren'py save editor to utilize right now.
You have probably had to grind at least once when playing video games. But is it certain that grinding is healthy or bad? For folks unaware, grinding is the act of repeatedly performing the same quest or similar in-game activity in order to accrue points or wealth. Most players may take pleasure in performing the repetitive cycle of actions a game has to offer, but there are some who may find these tasks tedious.
In a bit to limit the hassles of grinding, developers are hard at work building reliable save editors that can help users modify certain aspects in a video game. From Melvor Save Editor to Core Keeper's and Trials in Tainted Space, they galore! But in this article, we will solely focus on Ren'Py save editor, since it has proven to be the ultimate tool that can be used to painlessly edit visual novels' save game files.
What is Ren'Py?
If you are a fan of visual novel games, chances are you have heard or come across Ren'Py. For those who haven't, Ren'Py is a cross-platform engine that allows users to create visual novels by combining words, music, sounds and images.
It is a very popular engine used mostly in the adult gaming industry, but if you are looking to fix the grindings in most Ren'Py powered visual novels, then you are better off utilizing a reliable Ren'Py save editor.
What is Ren'Py Save Editor?
Also known as the ultimate visual novel save editor out there, Ren'Py Save Editor is a tool designed to help users simplify their gaming experience by allowing them to alter certain quantities (like amount of gold, items, etc…) in-game.
There are a plethora of them, but having gone through the internet, we found three (3) safe Renpy save editor that supports tons of visual novels including Summertime Saga, Innocent Witches, Four Elements Trainer and more.
Now without further delay, here is the top 3 best Ren'Py save editor that can be used to modify resources in any supported visual novel save file.
1. Save Editor Online
Save Edit Online spawned with the goal to simplify repetitive games. Using this tool, you can easily change the amount of gold, items, etc. in any Renpy powered visual novel. One of its strong point is that it brings support for several file types, and its usage guide is pretty straightforward.
To utilize Save Edit Online, simply head over to the site and click the UPLOAD FILE.
Your File Explorer will open, locate and selcet the visual novel save file you want to edit and wait for the uploading process to complete.
Next up, edit the data within the save game file to your preference and clicked to download it once done.
2. Game Resources Viewer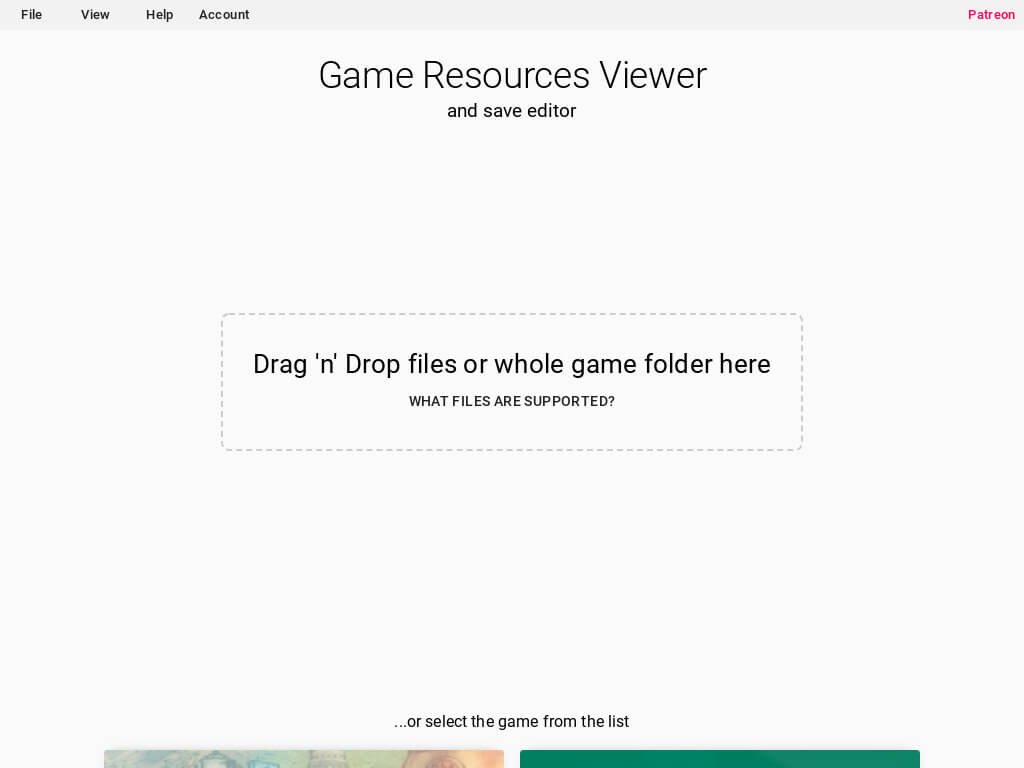 With support for several Renpy powered visual novels such as Summertime Saga, Kunoichi Trainer, Innocent Witches, Four Elements Trainer, Witch Trainer and more, Game Resources Viewer is arguably one of the best Renpy save editor ever made.
To edit visual novels using this tool, start by jumping into the site and select File from the top-left hand side.
A drop-down will appear, click on Open and find your save game file by navigating to the following directory;
Android/data/game name/files/saves/1-1LT1.save
Once found, select it, then edit the values you want and export the edited save game file.
With that done, go ahead and replace the original save game file with the modified one and you will be good to go.
3. Ren'Py Save Editor
The last but not the least is Ren'Py Save Editor, a downloaded software that was created to help users modify in-game resources in any Ren'Py powered visual novel with ease. In addition to being free, Ren'Py Save Editor is pretty easy-to-use and most importantly safe.
To get started with this tool, ensure you have Microsoft .NET Framework 4.5 installed, then download RenPy save editor from here.
Next up, extract the downloaded file using Winrar or 7zip and double-click to launch the executable.
Once fired up, click on Load Ren'Py Save on the top right and locate the save game file you wish to edit.
Once selected, you will be presented with a list of variables. Simply edit the value you want and click on Apply changes to save your work.