If by now you aren't aware of exploiting, then you are probably living under a rock. In this article, we will be listing the best Roblox exploits for macOS.Call it a medal of dishonour or whatever, cheating in video games has always been a part of the gaming culture and rather than get stuck at a bossy level, we'd prefer you bend the rules.Whilst the act of exploiting is said to be unfair to all Roblox players since it allegedly creates poor user experience, cheating comes with a ton of perks and can serve as a supplement for your rudimentary skills.
Also Checkout: The Best Free Roblox Injector
From Krnl, Synapse X and Sentinel to ProtoSmasher, Sirhurt and more, Roblox is arguably an open ground for free reign of exploits but it is unfortunate that these tools are limited to Windows users.However, if you are using Apple's highly acclaimed macOS and probably wants to exploits in games such as Prison Break, Jailbreak and more, then here's the best Roblox exploits for Mac.
1. Script-Ware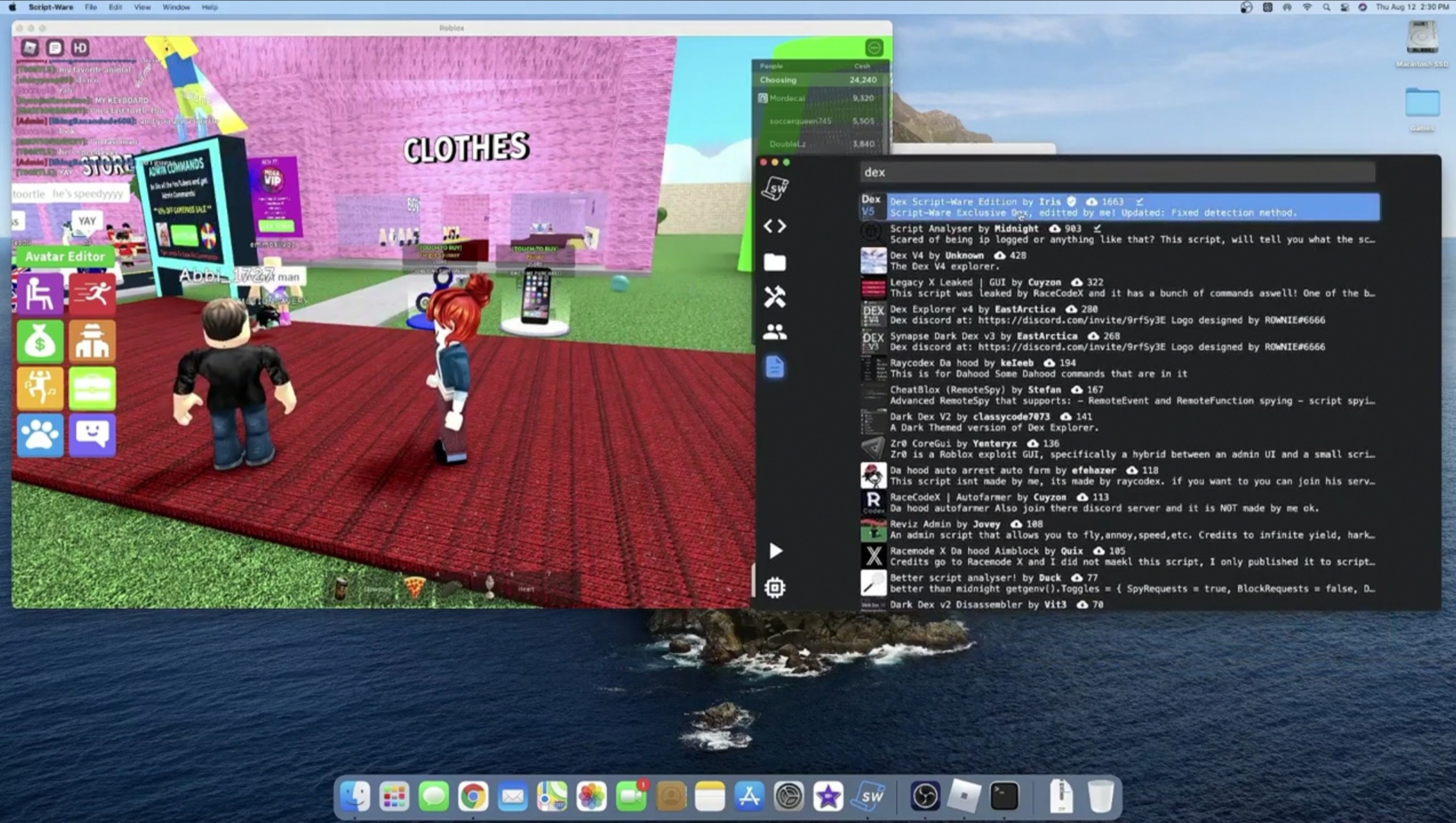 There are only but a few options in regards to Roblox exploits for Mac. While Fluxus was once regarded as a solid contender, it is unfortunate that they have been officially discontinued and merged with Script-Ware. As it stands now, Script-Ware is arguably the only legitimate Roblox exploit for Mac. It isn't free per se but is worth every single penny spent.Now for the uninformed, Script-Ware is simply a state-of-the-art Roblox exploit for Mac that allows users to execute scripts in any competitive Roblox game in order to gain unfair advantage over an opponent. It is fairly new per se and as such isn't free of bugs but rest assured that the developers behind the project are working tirelessly to stable it up.Featuring a soft and smooth user interface with the ability to tweak up to 26 modules, Script-Ware sure comes fully-loaded. It's got a lot of potentials and despite the absence of animations, you'd find a dedicated UI where you can add friends, share scripts and even join their games.Script-Ware public script center is literally awesome, and sooner or latter, you'd get to see an option that let's you work on a script with your friends.
Installing Script-Ware on Mac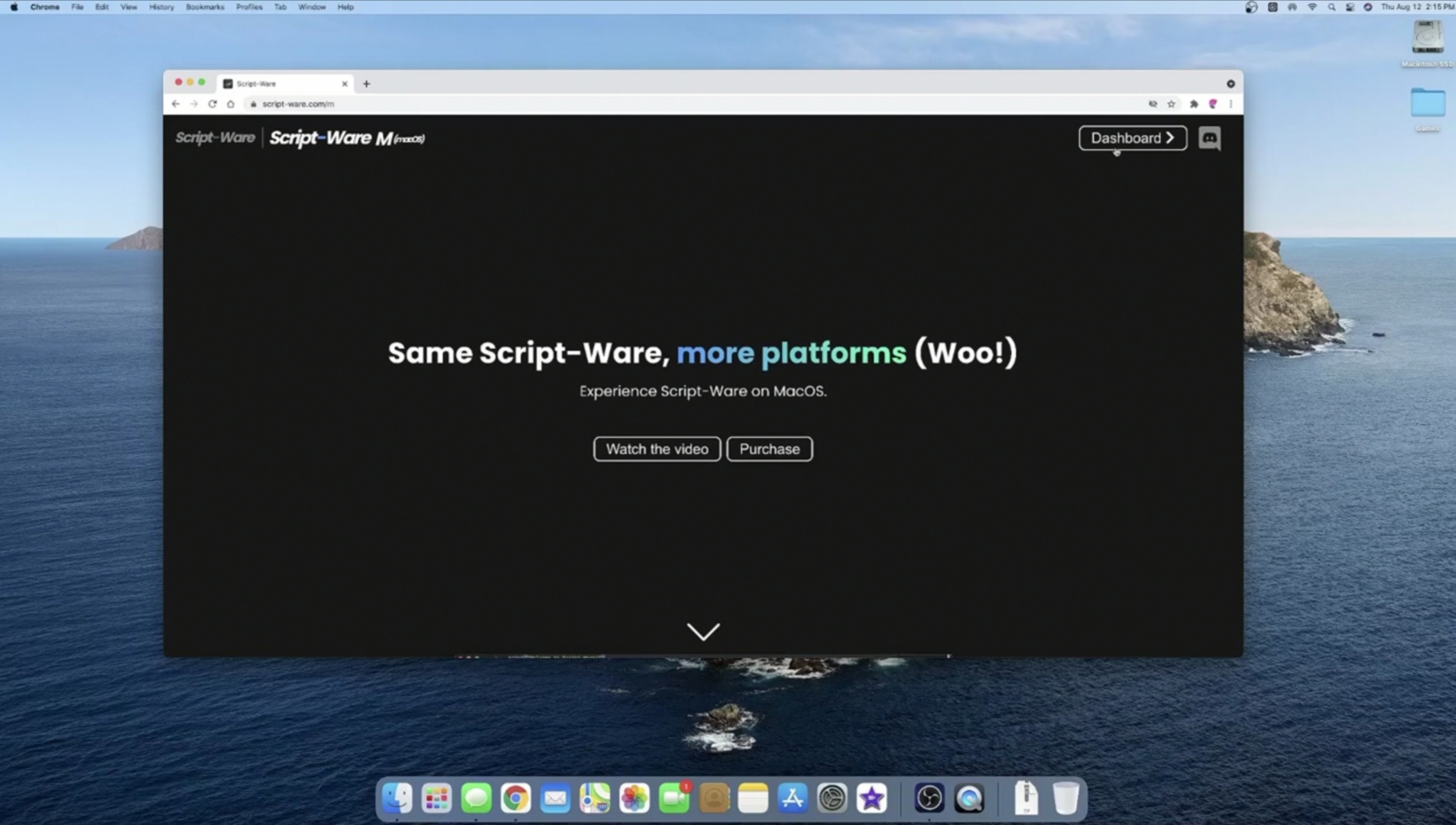 Unlike most Roblox script executor for Windows, the process of installing Script-Ware exploit on macOS is somewhat complicated. Hence if you're looking for a full tutorial on how to sideload the software on your system, then here's how to painlessly install Script-Ware on Mac.To begin with, fire up your web browser and head over to the following URL:
https://www.script-ware.com/
From here, click on the "Purchase" button on the homepage and on the next page, select "Script-Ware M".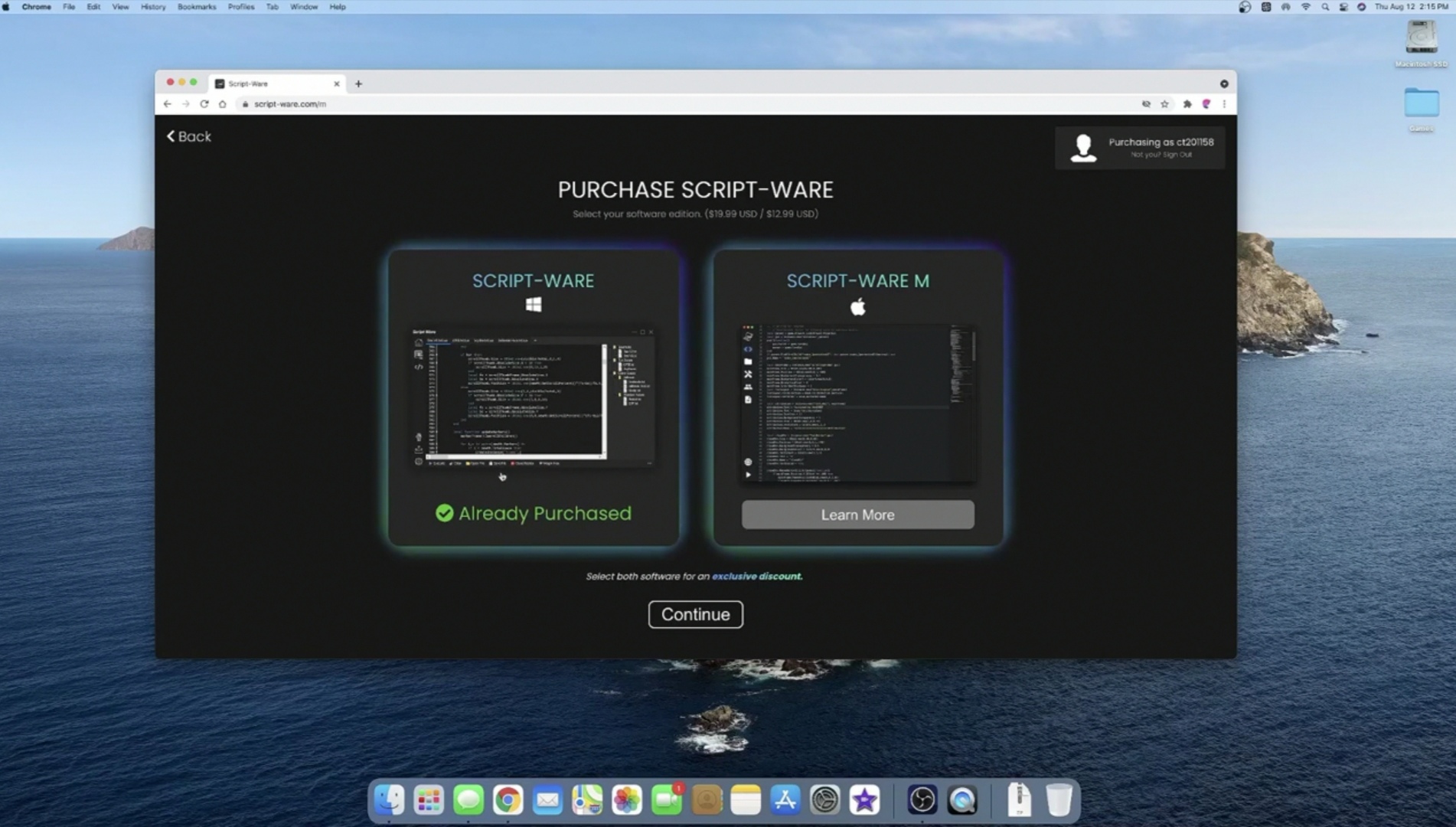 Hit the "Continue" button once you are done and "Checkout with stripe".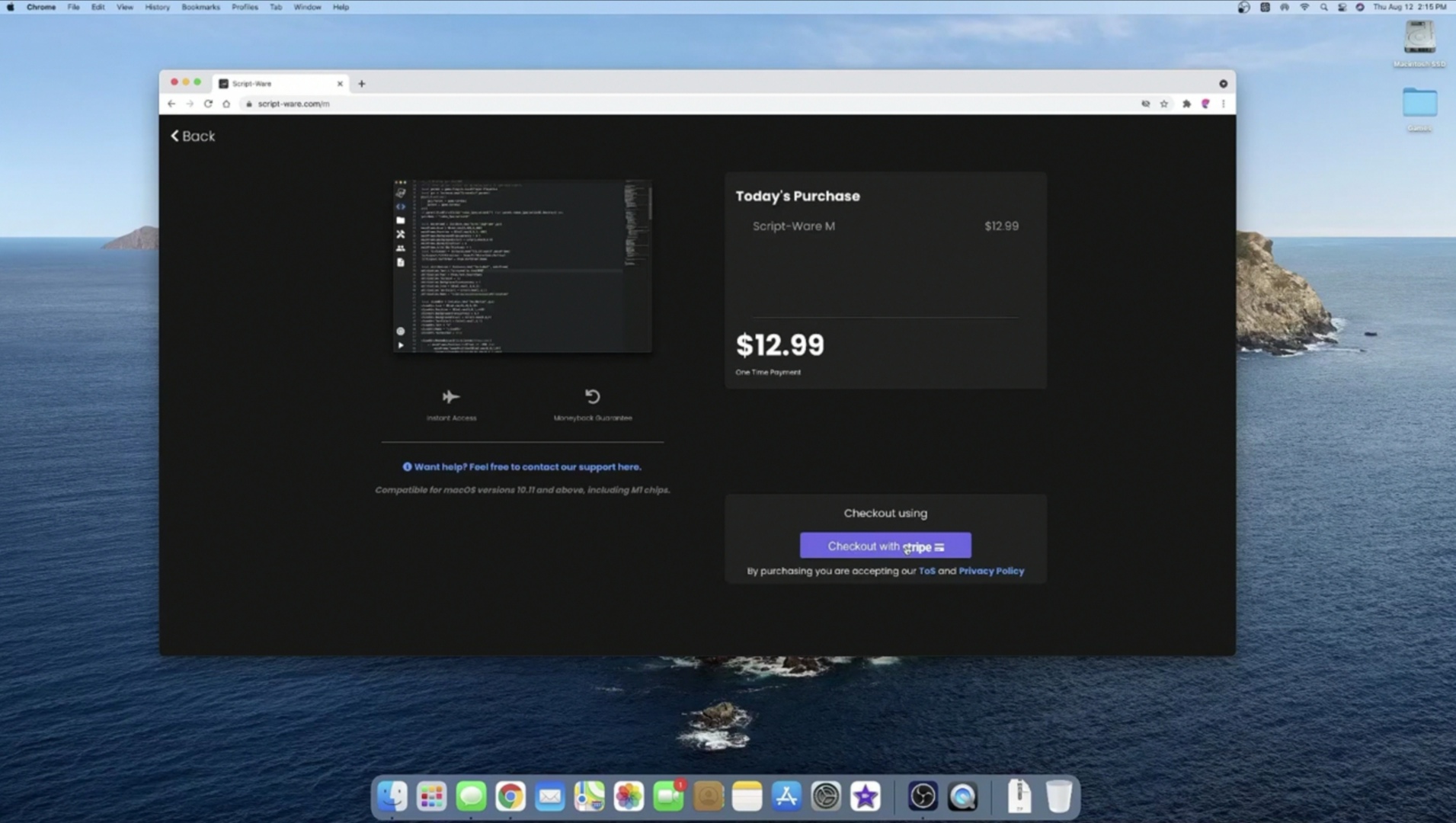 As we said earlier, Script-Ware is paid but we think a Roblox Exploit for Mac which costs roughly $13 is crazily cheap!.Once the purchase is successful, you'd arrive at Script-Ware dashboard. From here, click to "Download the macOS Installer".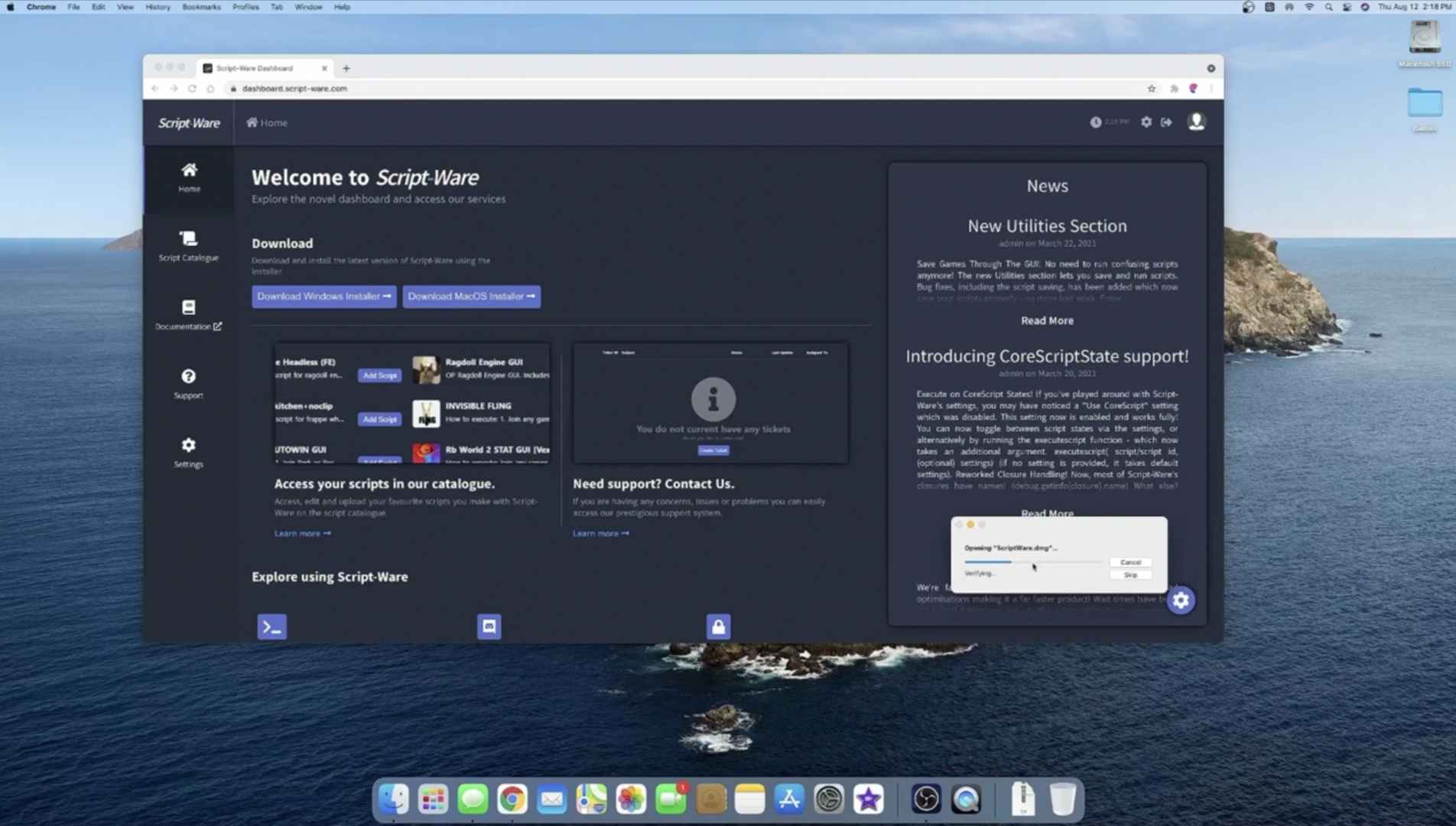 Once the download is completed, simply open up the file Script-Ware. dmg and then drag the Script-Ware logo to the Application folder.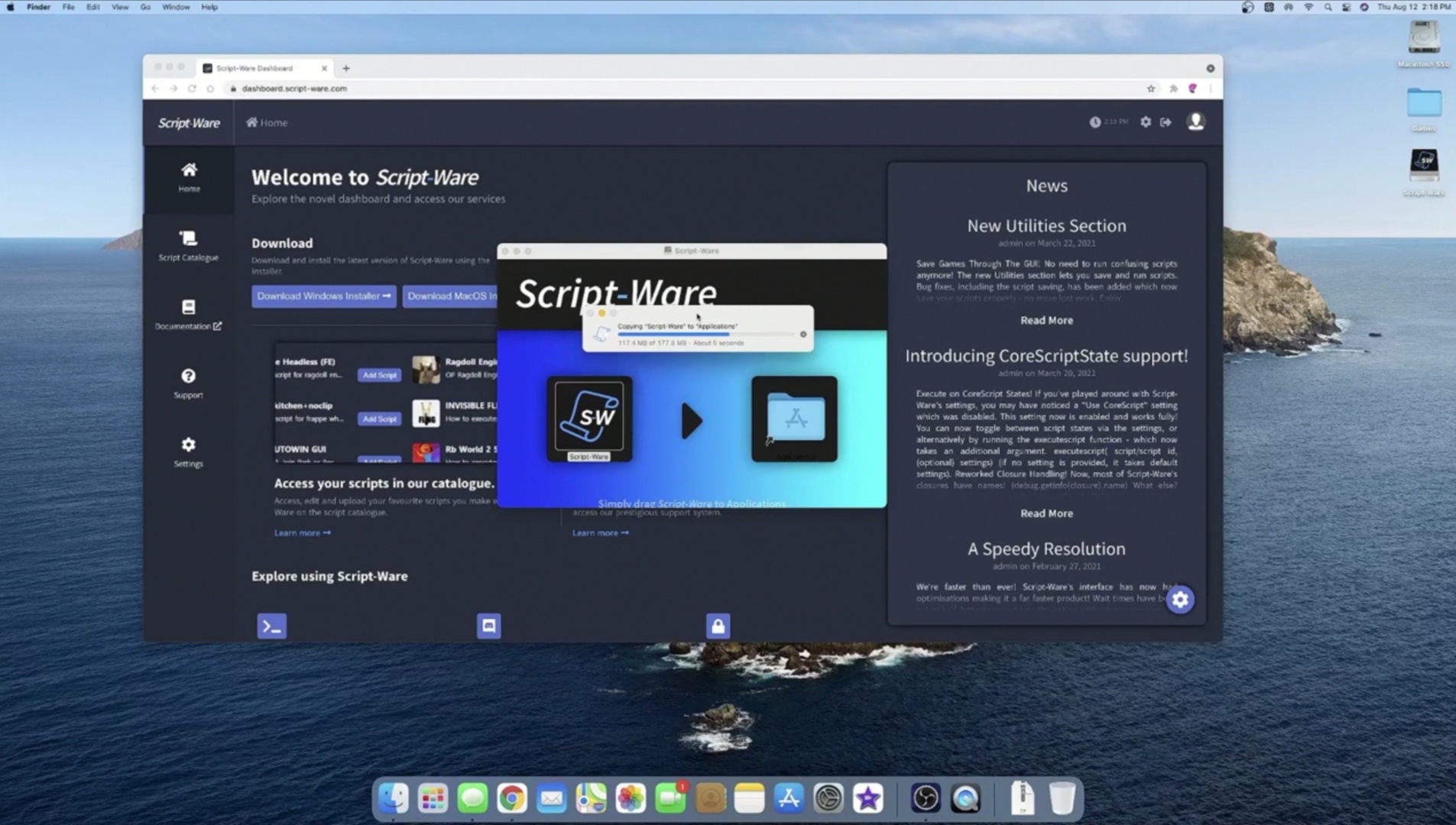 That's it. You will now be able to access Script-Ware M in the same way as any Mac app. So jump into your LaunchPad, Applications Folder or Spotlight Search and fire up the software.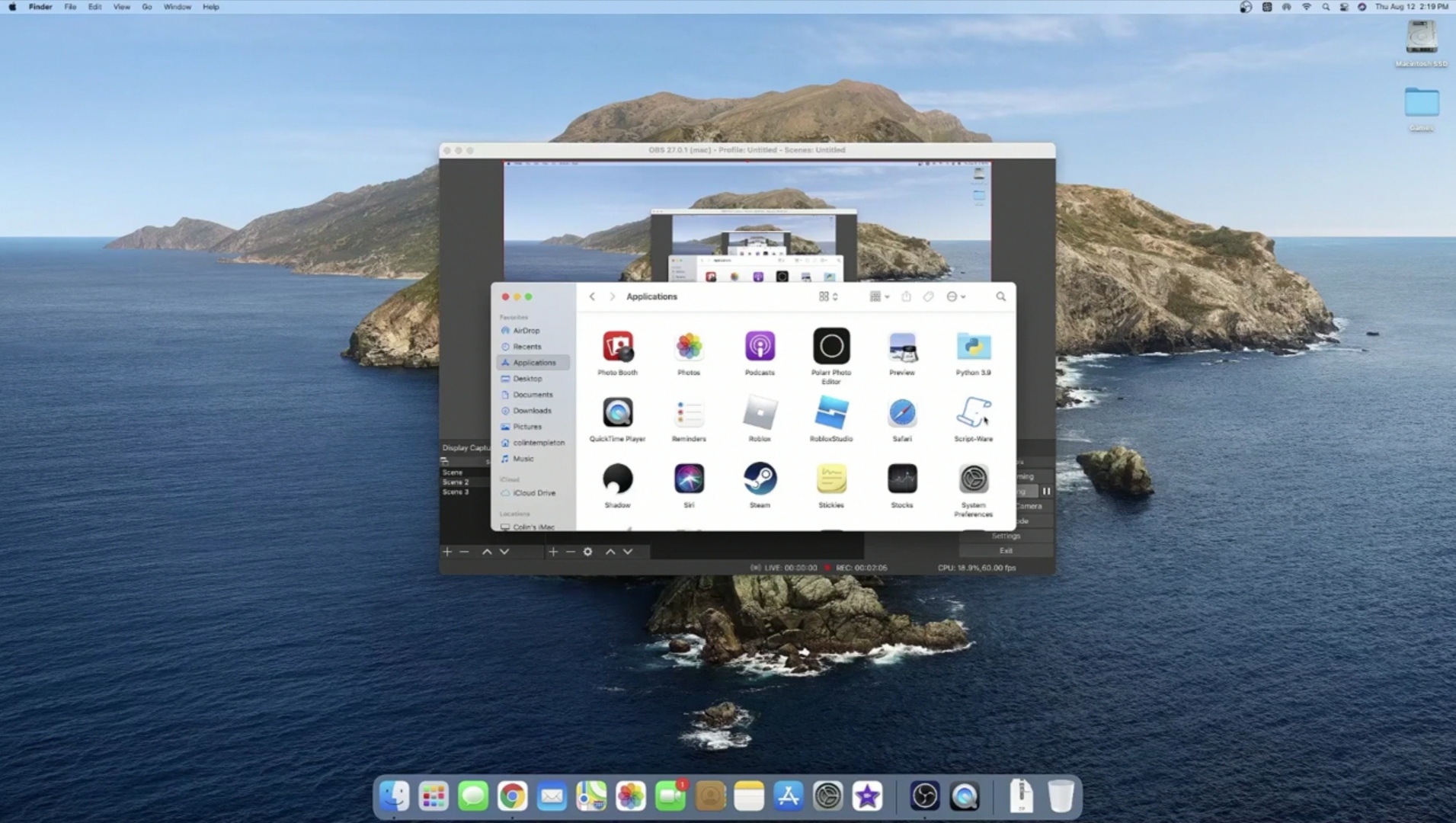 With the program opened, go ahead and sign in or register for an account and you will arrive at the dashboard.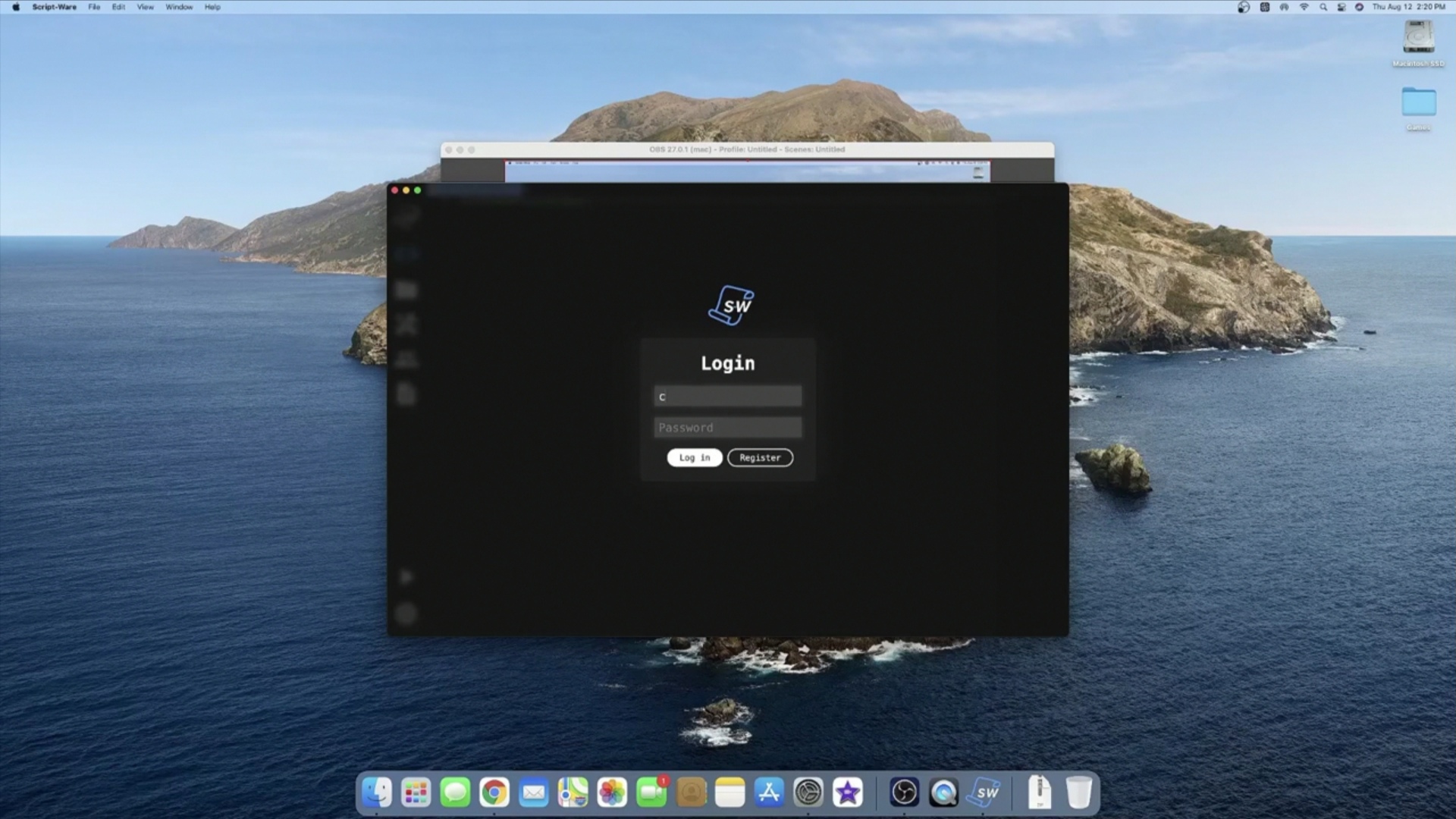 From here, you can now explore the app and execute scripts painlessly.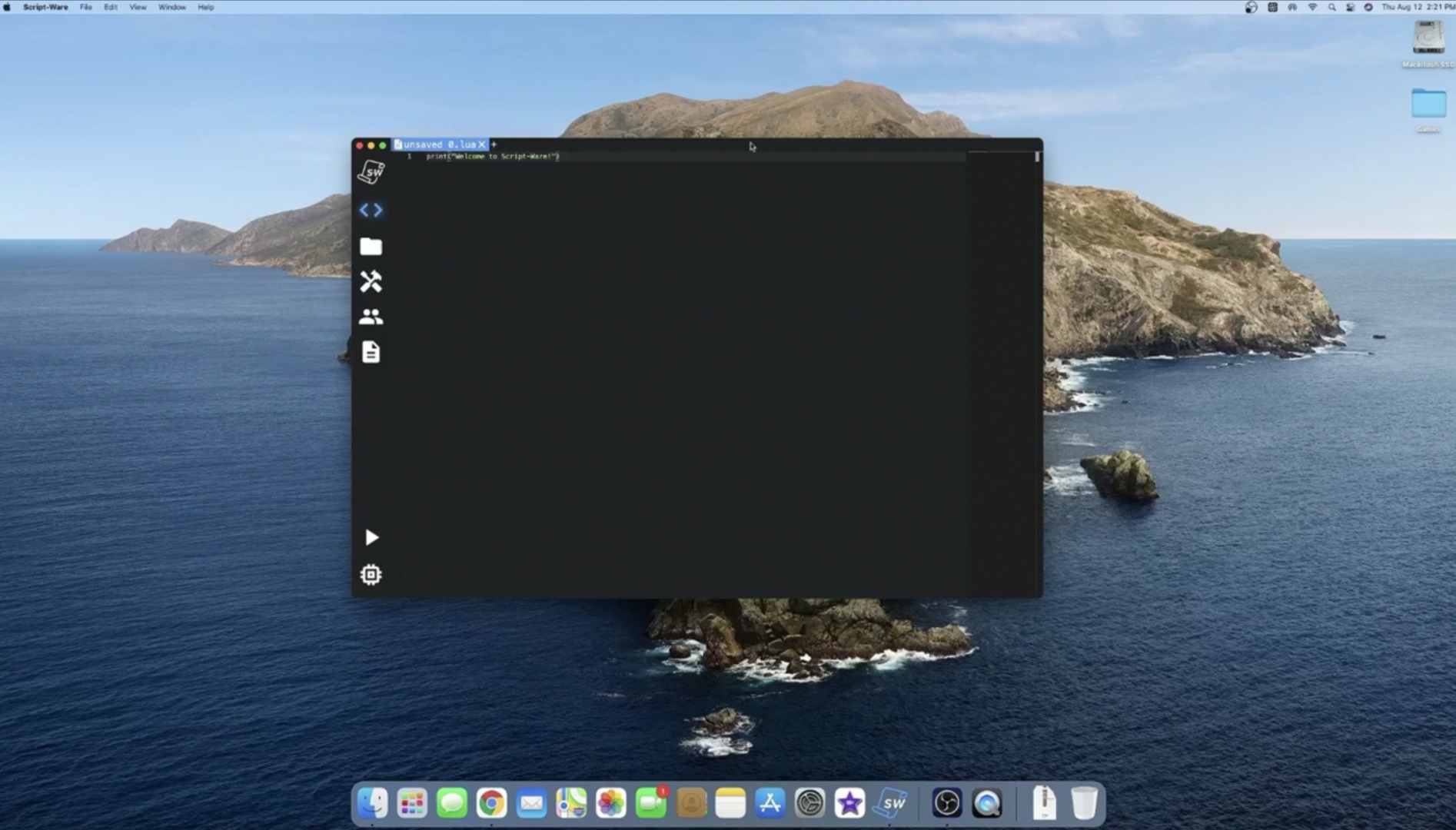 Wrapping Up
Script-Ware is arguably the only Roblox exploit for Mac right now and it brings a plethora of features to help users execute scripts faster. It's pretty cool per se and you're surely going to love it's design.