MeepCity script galore. So if you are looking to get infinite coins, money and more, then here's a list of all the active scripts for Roblox MeepCity.
If you fancy Disney's Toontown Online and Club Penguin, then MeepCity will surely allure you. The game which was created in 2016 rose from obscurity to become one of the most visited 3D experiences on Roblox and as of writing this article, there are over 33,000 active players concurrently playing with more than 12.9 billion visits.
MeepCity for the uninformed is a social hangout game that task players to take on the role of a character and connect with other players whilst customizing their appearance.
Also Checkout: Roblox Bitcoin Miner Scripts
The game painlessly allows players to construct and extend a home, earn money by chatting with other players or performing tasks such as fishing, and competing in Mario Kart-style races.
It is an addictive role-playing game per se, but assuming you are looking to spruce things up or probably simplify the overall gameplay by activating cheats or hacks that can give you infinite money and more, then you're better off utilizing the below MeepCity Script.
MeepCity Script
MeepCity script galore. So if you are looking to get free boom box, unlimited money and more, or to enable the auto farm feature etc, then we have listed below some of the working scripts for Roblox MeepCity.
Script 1
Script 2
loadstring(game:HttpGet('https://raw.githubusercontent.com/1201for/V.G-Hub/main/V.Ghub'))()
Script 3
How to Execute Scripts in MeepCity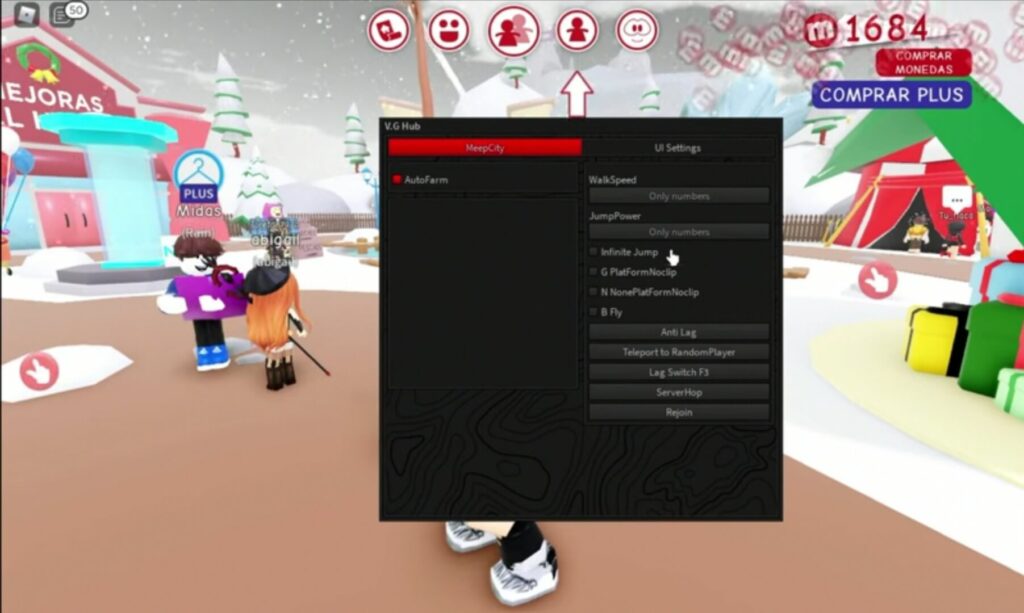 Prior to executing scripts in a game on Roblox, one will need to employ the services of a reliable Roblox exploit. From Krnl, Fluxus, Synapse X and more, there are a plethora of them.
So assuming you do not have one downloaded yet, simply jump into our previous post detailing the best Roblox script executor and/or exploit and find yourself something that works.
Once installed, simply go ahead and jump into Roblox, then fire up MeepCity as well as the downloaded exploit. Next up, copy and paste any of the MeepCity scripts listed above into the box found within the executor.
Once done, click on the Inject button followed by Execute and the script GUI will pop-up. Now go ahead and enable the hacks you prefer.