Roblox Piano is certainly the game to play especially if you are looking to create heavenly music. But assuming you lack the skills to formulate melodies that rhyme, then here's the best Roblox Piano script for auto play.
The gaming industry is now one of the fastest growing market on the internet and while Sony sits at the forefront of this paradigm, Roblox sure ranks first when it comes to listing the best playground for kids.
From Action Adventure to Fighting, Simulation and more, the platform serves as a hub for creating and playing different 3D experiences whilst having fun conversing with others.
Also Checkout: Roblox ESP Script
Now assuming you are bored battling it out in Phantom Forces and probably looking to enhance your keyboard skills using a virtual piano online, then you're better off playing NickPatella Piano Keyboard.
Launched in the year 2015, the game has amassed over 36 million visits with up to 226 concurrent players. It's fun per se, but assuming you are struggling creating the perfect melody, then these Roblox piano scripts will surely come in handy.
Roblox Piano Script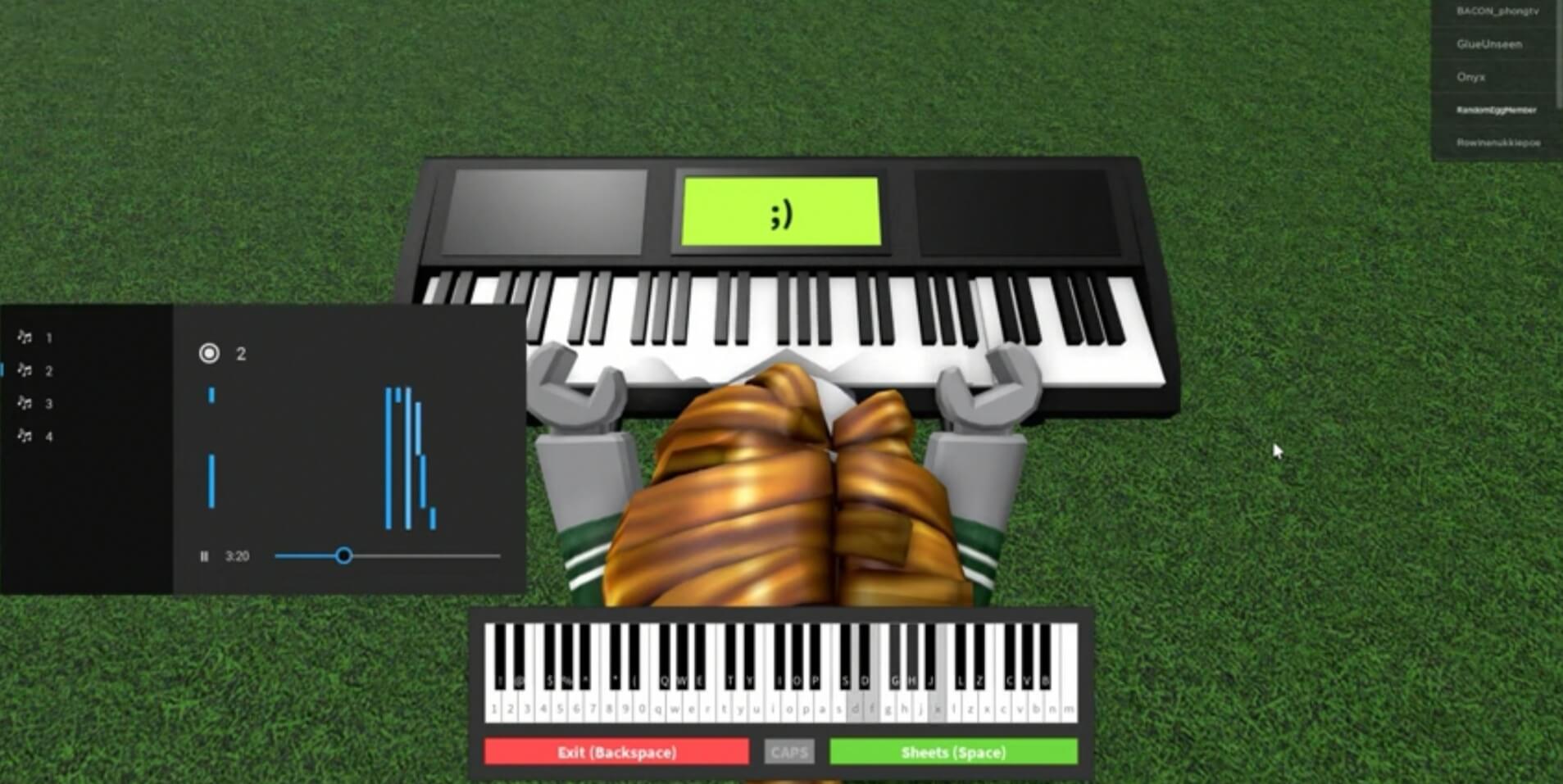 There are only but a few Piano Keyboard scripts out there, and whilst many of them are outdated, we managed to come across something that works and it's arguably the best Roblox Piano script for auto play feature.
So assuming you are looking for a script that will automatically play songs for you, then we have got a sheer amount of them right below.
Script 1
Script 2
loadstring(game:HttpGetAsync("https://raw.githubusercontent.com/richie0866/MidiPlayer/main/package.lua"))()
Script 3
loadstring(game:HttpGet('https://raw.githubusercontent.com/Singularity5490/rgt/main/piano.lua'))()
How to Execute Scripts in Roblox Piano
Prior to executing scripts in a game on Roblox, one will need to employ the services of a reliable Roblox exploit. From Krnl, Fluxus, Synapse X and more, there are a plethora of them.
So assuming you do not have one downloaded yet, simply jump into our previous post detailing the best Roblox script executor and/or exploit and find yourself something that works.
Once installed, simply go ahead and jump into Roblox, then fire up Piano Keyboard as well as the downloaded exploit. Next up, copy and paste any of the Island Royale script listed above into the box found within the executor.
Once done, click on the Inject/Execute button and the script GUI will pop-up. Now go ahead and enable the hacks you prefer.