Super Bomb Survival script galore. So if you're looking to get infinite coins, skills and more, then here's the best Roblox Super Bomb Survival scripts to utilize right now.
Games with wacky explosive actions are hard to come by and while the likes of Nuclear Bomb Simulator may seem fun and promising, Super Bomb Survival offers the most interesting and/or ridiculous gameplay that is hard to resist.
Also Checkout: Roblox Car Crushers 2 Script
Created in 2014 by Polyhex, Super Bomb Survival is simply one of the millions of unique 3D experiences on Roblox that task players to survive rain of bombs using their perks and abilities.
The game features an amazing ragdoll physics and a huge map to compliment, and it can be really chaotic and fast-paced.
Now if you are looking to earn a plethora of coins which can be used to buy skills and perks necessary for tailoring your character to your playstyle, then here's a list of some of the active Super Bomb Survival Script to utilize right now.
Super Bomb Survival Script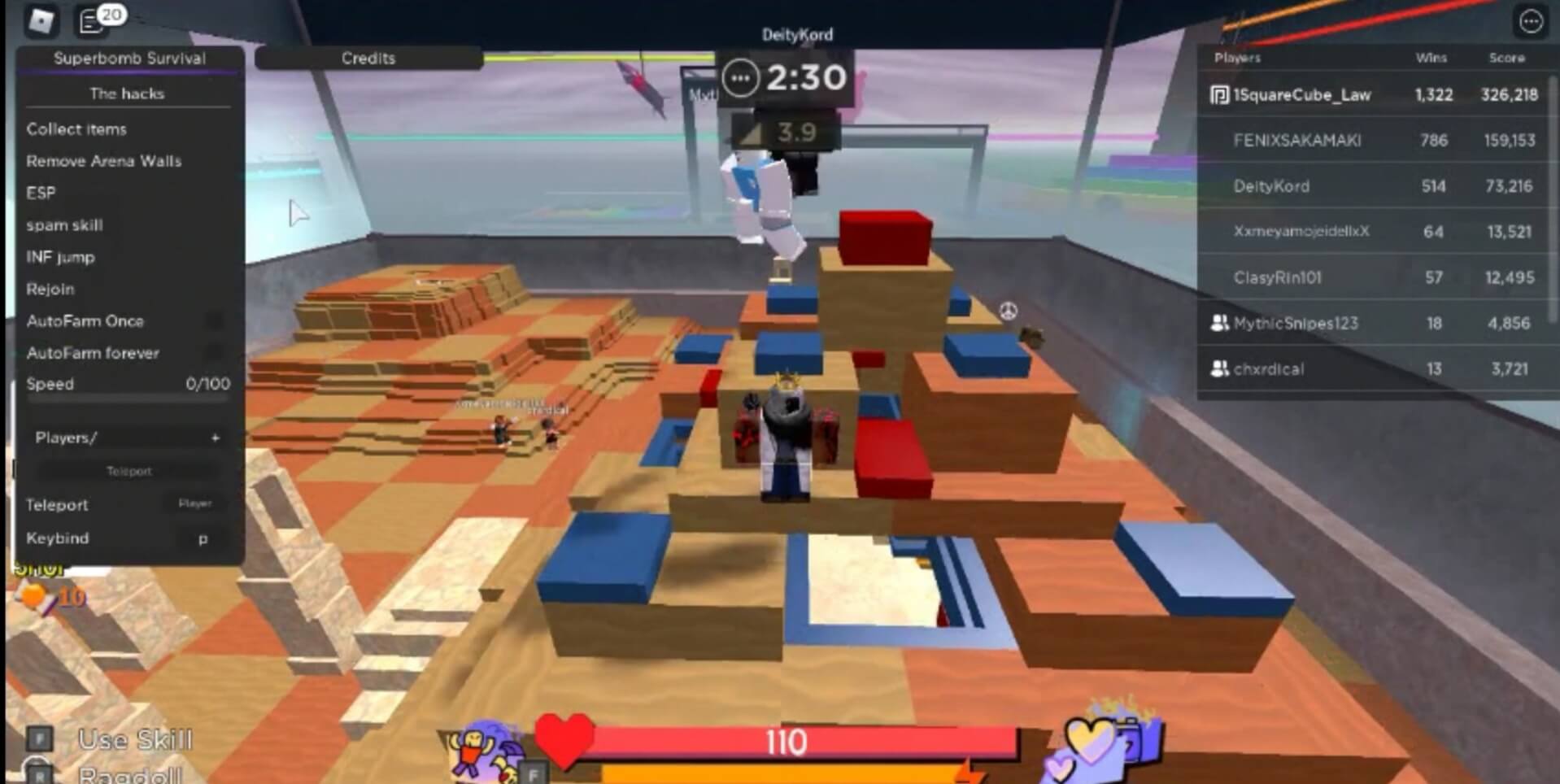 It is pretty difficult to come across a working script for Super Bomb Survival. However, in a bit to ease the stress, we went through various platforms to garner the best scripts out there and they come with pretty good features including ESP, Infinite Coins, Perks and more.
So without further ado, here's the best Roblox Super Bomb Survival Script to make use of right now.
Script 1
Script 2
loadstring(game:HttpGet("https://raw.githubusercontent.com/logixhot/free-scripts/main/super-bomb-survival-autofarm.lua", true))()
Script 3
loadstring(game:HttpGet('https://raw.githubusercontent.com/1201for/V.G-Hub/main/V.Ghub'))()
How to Execute Scripts in Super Bomb Survival
Prior to executing scripts in a game on Roblox, one will need to employ the services of a reliable Roblox exploit. From Krnl, Fluxus, Synapse X and more, there are a plethora of them.
So assuming you do not have one downloaded yet, simply jump into our previous post detailing the best Roblox script executor and/or exploit and find yourself something that works.
Once installed, simply go ahead and jump into Roblox, then fire up Super Bomb Survival as well as the downloaded exploit. Next up, copy and paste any of the Super Bomb Survival script listed above into the box found within the executor.
Once done, click on the Inject/Execute button and the script GUI will pop-up. Now go ahead and enable the hacks/cheats you prefer.