Dance Fabulous was actually the very first dacing game I played. Thanks to the N-Gage emulator. To be candid, the game was everything. From been graphically rich to allowing players use the music they've stored on their device to play the game. Its gameplay mainly involves keeping up with the right rhythm while creating unique and excellent dance choreographies with any choosen character. Albeit a great game, it's sad to say that Dance Fabulous is Passé. But if you are still feeling nostagic, then here some of the dance games we have cherry-picked for you.
1. Just Dance Series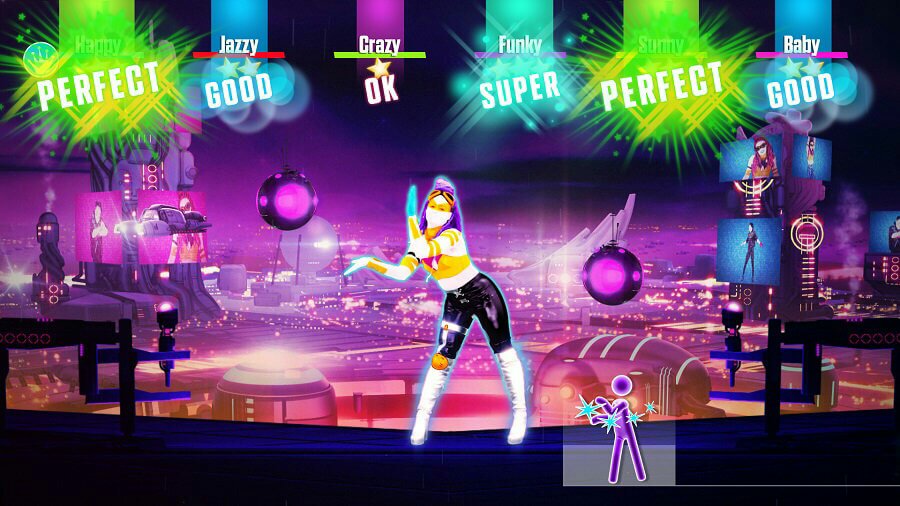 Just Dance is the game to play if you are a casual player who likes parties or love to have fun with friends and family. It is a 'motion-based' dancing game that requires players to mimic various "dance moves" by following commands presented on-screen. For one thing, the game awards users for their accuracy and distributed bonus points to those who strike remarkable pose in the gold moves stage.
Just Dance comes "packaged" with a library of 40 songs each with its own choreographies. Nonetheless, if you'd feel that its "music collection" is a bit little, then you can expand the library to over 400+ songs by 'subscribing' to Ubisoft's monthly service called the Just Dance Unlimited. Overall, Just Dance is a great game to pastime with and it's available on Wii, PC, PS4 and Xbox One.
Download from Steam ($50)
2. High School Musical 3: Senior Year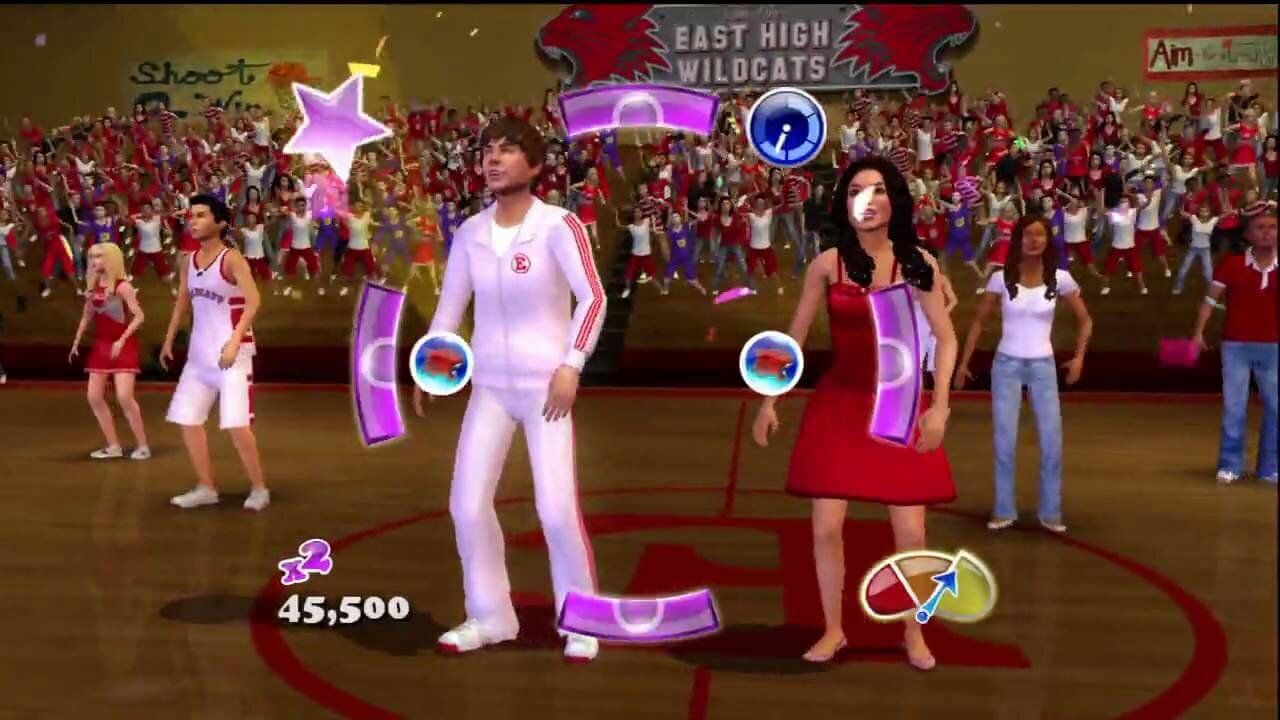 Movie tie-in games that appear with little or no fanfare are seldom good. But that wasn't the case with High School Musical 3: Senior Year. It is a game that brings all the characters, songs and dances from all three films into one glorious dance game. During gameplay, you'd notice how the game recreates most of the scenes found in the original movie, thus giving players the impression that they are watching the film itself.
Also Checkout: The Best Boxing Games For PS4
Featuring 29 songs with cartoon versions of Troy, Gabriella, Sharpay, Ryan, Taylor and Chad, the game's main objective is to complete a wildcat yearbook that's initially blank. There are a dozen of clothing choices to unlock and you can even customize your character to your liking. High School Musical 3: Senior Year is actually a game that can be played in one or two player mode. Just follow the on-screen cues by flipping the Wii remote or nunchuk in the appropriate direction.
Download from Steam ($20)
3. Dance Dance Revolution Series
Dance Dance Revolution is literally the granddaddy of all dance games. Infact it is the game that proves that not all games needs to be played whilst sitting down. For those who aren't familiar with the DDR franchise, it's a game that requires a special dance mat to play. Surprised? don't be. DDR gameplay revolves around stepping on coloured arrows (drawn on a dance pad) as they reach a bar on the top of the screen.
Dance Dance Revolution is a game that wants you to stay active while playing. It is designed for players who want to get up off the couch and exhibit their dancing moves. For those who aren't comfortable jumping here and there, a standard Wii Remote controller can be used to play the game but it's no fun. DDR brings a plethora of unobtrusive and energetic songs. Simply dance to the rhythm of the music and be accurate with the notes to earn higher scores.
Download from ddrgame (Paid)
4. Everybody Dance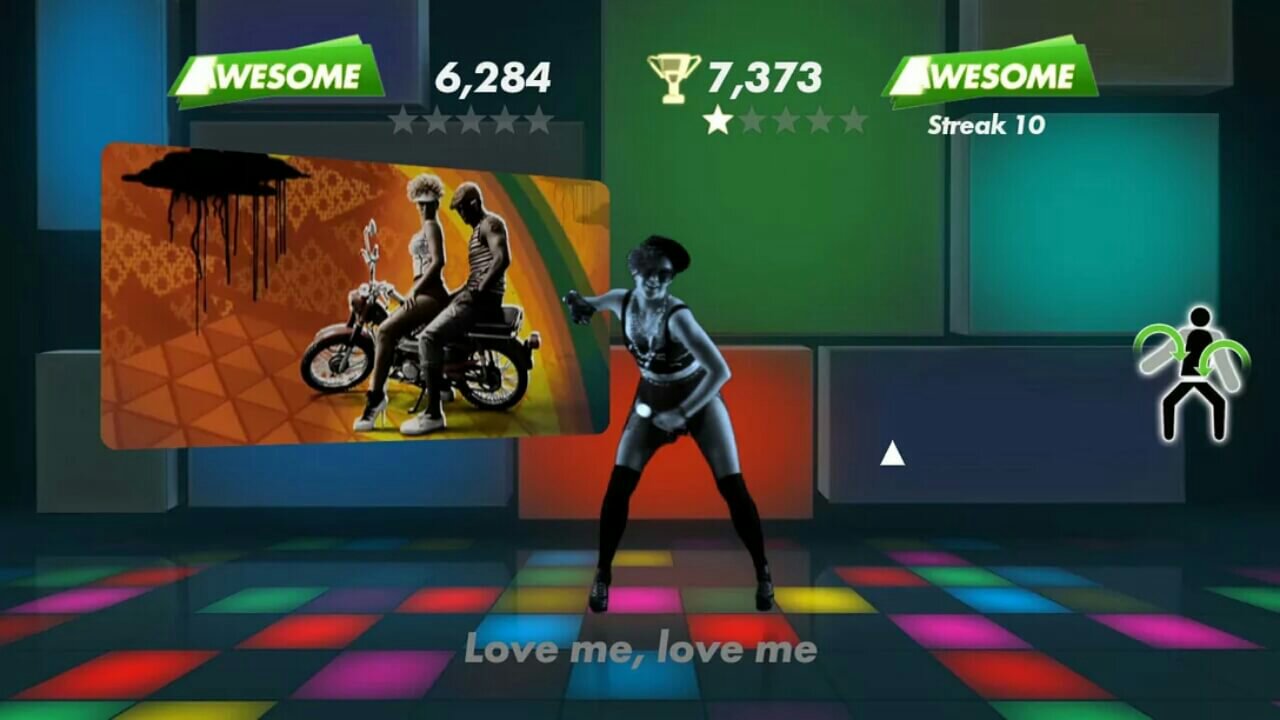 If you enjoy playing Just Dance, then Everybody Dance should be the next dancing game to try. It is 'virtually' a competitive multi-player dance game that utilizes both the PlayStation Move controller and PlayStation Eye for dancing. The game tasks you with doing a variety of dance moves while listening to over 40 tracks. Players can also choose to use the SingStar mic or wireless headset to sing along with the lyrics that appear at the bottom of the screen.
For the game modes, there are a ton of 'em. First there is Dance Class, It's a mode where you learn various dance moves, then we've the Dance Battle, a versus mode where players tries to score the most points. The Co-Operative Routine mode lets you dance together with a partner while the Dance Party mode lets you and 19 others dance in tandem. The latter however will be two at a time. Finally we've the Dance Workout. It's a mode where you can dance to songs while seeing how many calories you have burn.
Download from PlayStation (Paid)
5. Dance Central Series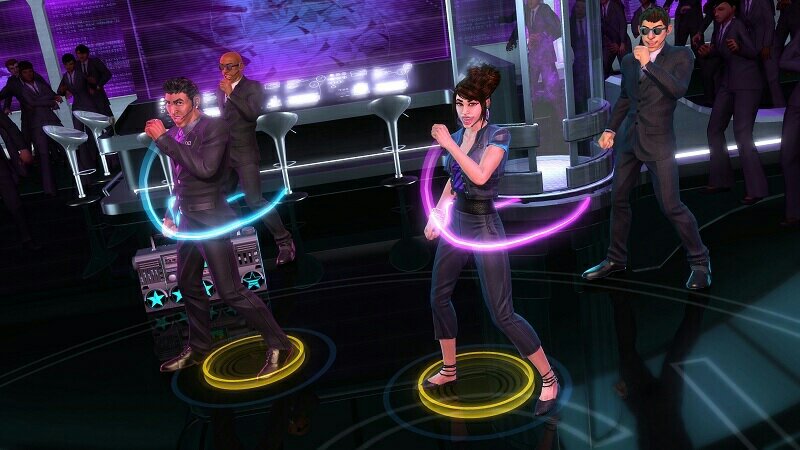 Multiplayer dancing games with make your own choreography is good, but if you are looking for something that is mat-free wiith full-body tracking capabilities, then Dance Central should be right up your alley. It's a game that utilizes Microsoft's Kinetic motion peripheral for dancing and trust me, the visuals looks stunning. Dance Central gameplay involves standing in front of your Television while mimicking the on-screen dancers.
At the side of the screen, you do see some diagrammatical instructions that gives you cues as to what to do next. Bringing a ton of options, Dance Central features over 650 different dance moves with captivating storyline and modes. It's a game that teaches you how to dance…. albeit embarrassing.
Download Now (Paid)
Wrapping Up
Binge playing video games for hours can be detrimental to your health. So we advice you ditch those controllers for a second and jump up and down, waving your arms and jamming out to good music. The aforementioned dance games sports everything you'd need, but if you think they aren't enough, then you can checkout Beat Saver and Dance Collider. They are the best VR dance games out there on the internet.