If you have ever wanted a console designed for gaming-on-the-go, then you should add Nintendo 3DS to your list of wants. The 3DS is a hand-held portable gaming console that sits inside your pocket and mostly attempts to do one thing well; Play games. Despite offering a ton of useful features and classic games, the Nintendo 3DS is already being discontinued in some regions in other to give way for the Nintendo Switch.
Also Checkout: The Best Nintendo DS Emulator for Android and PC
In an era of multifunctional smartphones, emulation may seem to be a not so difficult task, but aside from Citra and Mikage, there aren't any other 3DS emulator that works perfectly well. So without beating around the bush, here are the best Nintendo 3DS emulator for Android and PC.
1. Citra
Citra is 'probably' the first 3DS emulator designed to easily emulate and play all the homebrew and commercial games meant for Nintendo 3DS. The emulator provides a ton of handy features such as the ability to play 3DS games on PC and on Android at higher resolution. Users can also apply some graphical tweaks to make Citra boot 3DS games faster.

Citra also brings support for gamepad controller and its build is actively maintained for Windows, Linux and Mac OSX. Now if you are looking for a 3DS emulator to help you play Nintendo 3DS games on PC as well as on Android, then here's how to install and setup Citra 3DS emulator.
Installing Citra on PC
To begin with, you'll need to download Citra emulator. So head over to Citra download page and grab the file depending on your operating system. Do note that for the best balance between stability, tested features, bug report support and performance, we recommend taking one of the Nightly builds instead of Canary builds. Once you have downloaded CitraSetup.exe, go ahead and install Microsoft Visual C++ 2015 Redistributable.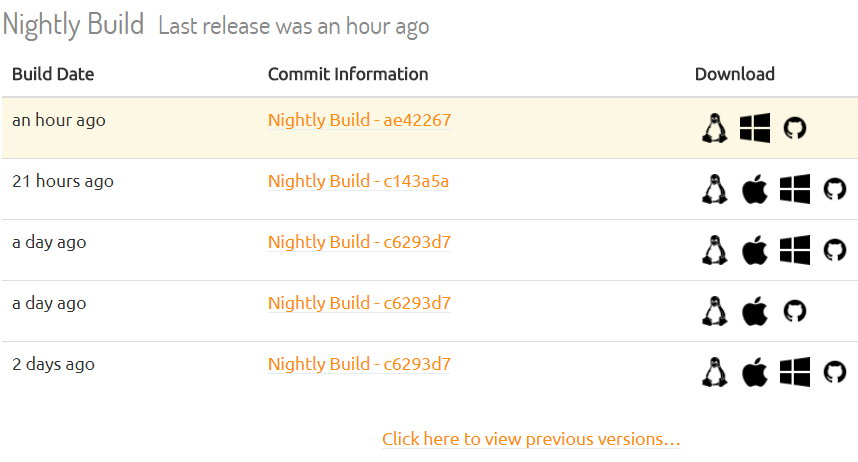 Next up, locate and open up the CitraSetup file by double-clicking on it. Now you will arrive at Citra Updater Setup Window. Click 'Next' and specify the directory where you want Citra to be installed. On the next window select 'Citra Nightly' as the components you want to install. Then agree to the terms & conditions and select "Administrative Tools" as Citra's start menu shortcut. Click 'Next' and you are ready to install Citra emulator.
Getting 3DS ROMs
Once you have Citra installed, then its time to get some of the best Nintendo 3DS games. The first method will obviously be to rip the data from your 3DS game cards using the GodMode 9 or Decrypt9WIP program. Also you can use Wii U USB helper to download games directly from Nintendo's server, but this will require system title keys for the 3ds game.

Alternatively, a simple Google search will give you a list of sites to download Nintendo 3DS games. Once you've the game downloaded, go ahead and extract them, then locate the Citra folder and launch it by double-clicking on citra-qt.exe.

Configuring Citra
If you are familiar with emulation, then you may want to head over to Citra's Graphic Configuration menu & tweak some options there. So navigate to Emulation -> Configure and click on the Graphics tab. There aren't much to tinker here except for the internal resolution which once changed will improve your 3DS game's graphics way past that of the Nintendo 3DS 240p resolution. For this, we recommend choosing 1080p (i.e if you're using a gaming PC). You can also lower the resolution if you experience performance issues.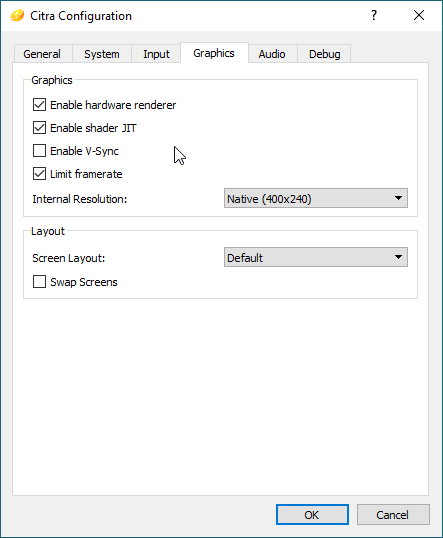 On the Screen Layout, you can choose side-by-side, single screen, large screen or leave it to default. Citra emulator brings support for controllers, you can use your keyboard or manually map the controls to an external gamepad. You can also use the touchscreen controls by setting the cursor directly on the point where you want to click. From Citra's "General" configuration tab, make sure that "Enable CPU JIT" is checked. Now it's time to run some 3DS games on PC with Citra.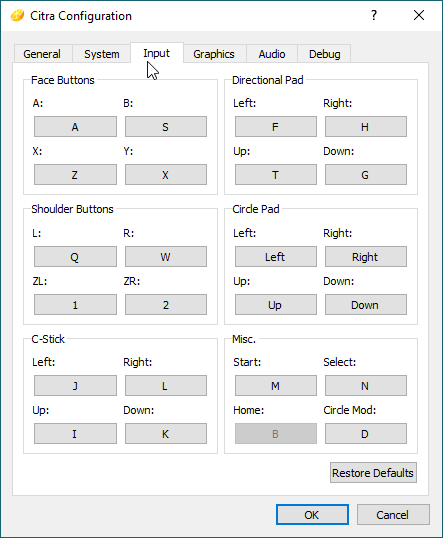 Running Your 3DS Games
Once you're done with Citra's configuration settings, simply head back to the main menu and click on File -> Load File, then navigate through your folder and select the extracted 3DS games you downloaded. Run the game once it loads on Citra and you are good to go. Below is "Ocarina of Time 3D" running smoothly on Citra.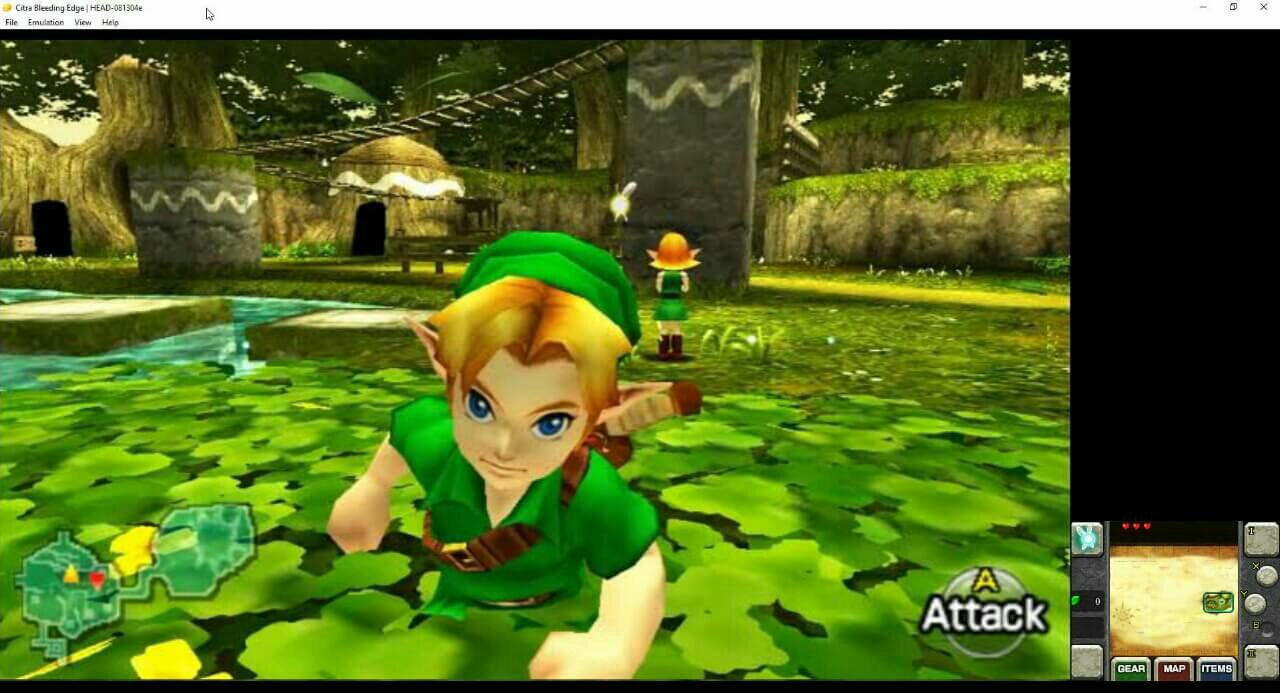 Other 3DS games such as Super Mario, Pokémon, Mario Kart 7, Super Smash Bros, Sonic Generations and Major's Mask run perfectly well too.
Fixing Citra Black Screen
One of the dreaded issue or perhaps bug we discovered on Citra emulator is the black screen. Some 3DS games like Mario Kart 7 got stucked at the loading screen and other franchise such as Pokémon Omega Ruby and Alpha Sapphire booted to a black screen. Fortunately, we found an easy trick that can be used to fix Citra black screen issue. So go ahead and download this User File, extract it and move the folder to the Citra Nightly builds folder.

That's it. Go back to Citra and start up any of the 3ds games that had black screen issue or could'nt load before. You'll now see that they're working. Overall, Citra is the best Nintendo 3DS emulator for PC.
Update: An unofficial port of Citra is now available for download on Android devices. Albeit in its early stage, games like pokemon, persona Q and more are already playable with little visual bugs and minimal lag. You can download it from here. Also do note that there is currently no 3DS Emulator for iOS.
2. Mikage
Just when we thought there wouldn't be a 3DS emulator for Android, Mikage spawned and it has already "matured" to the extent of being able to play some cool commercial games albeit at low performance. The project itself was started by neobrain, a former contributor on famous emulators such as PPSSPP, Citra and Dolphin. His goal was to fill the gap by bringing a decent 3DS emulator on Android and he succeeded.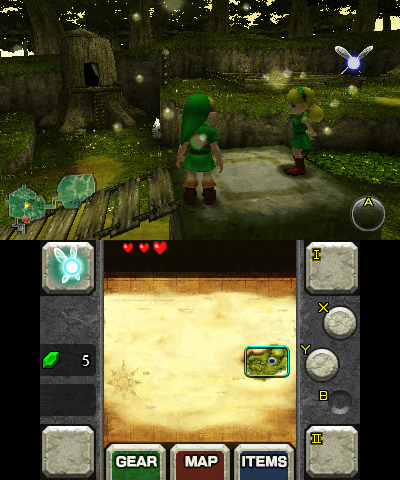 With focus on better performance, fewer emulation bugs and a system closer to the actual 3DS, mikage can painlessly run a ton of homebrew as well as commercial titles at reasonable frame rates. Compatibility on the other side is improving and games such as Legend of Zelda: Ocarina of Times is already playable.
Wrapping Up
You do know emulator development requires hundreds of hours of work. But with the help of Citra and Mikage, one can easily play any 3DS games on their devices with ease. So if you are already missing your Nintendo 3DS console, then these 3DS emulators for Android and PC will help quench those nostalgia.