The Mimic Script galore. So if you're looking to get hacks such JumpScare People, Invisibility, Loud Sounds and, then here's the best scripts for the Mimic.
There are a plethora of horror-themed 3D experiences on Roblox, but assuming you are looking for something that can give you a pretty good scare, then you should really look into The Mimic.
Created in 2021 by Mucdich, The Mimic is a terrifying survival horror game featuring four unique story books adapted from Japanese history and urban legends.
Also Checkout: Anime Sword Simulator Script
Its gameplay task players to venture into the unknown depths of mysterious worlds with the objective to complete a variety of frightening missions.
With more than 5,111 people concurrently playing and up to 433 million visits, The Mimic has proven to be a very popular title.
Now if you are looking to JumpScare or troll people, or to get hacks such as Loud Sound and more, then here's the best The Mimic script to make use of right now.
The Mimic Script
From Loud Sound to JumpScare People, Invisibility and more, The Mimic Script galore. So if you're already itching to get your hands on them, then here's all the currently working scripts for The Mimic.
Troll Script
JumpScare Script
Invisible Script
How to Execute Scripts in The Mimic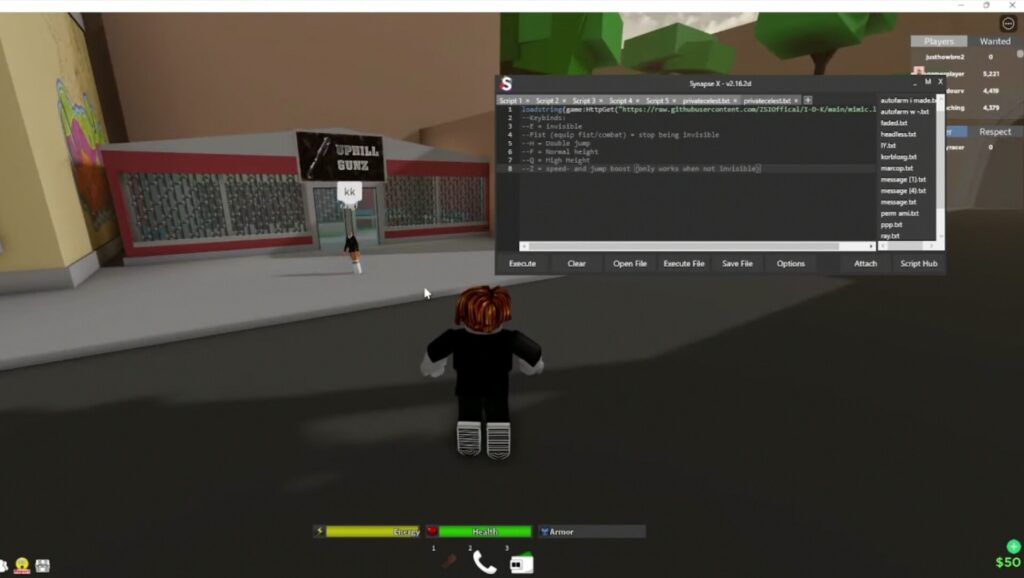 Prior to executing scripts in a game on Roblox, one will need to employ the services of a reliable Roblox exploit. From Krnl, Fluxus, Synapse X and more, there are a plethora of them.
So assuming you do not have one downloaded yet, simply jump into our previous post detailing the best Roblox script executor and/or exploit and find yourself something that works.
Once installed, simply go ahead and jump into Roblox, then fire up The Mimic as well as the downloaded exploit. Next up, copy and paste any of the scripts listed above into the box found within the executor.
Once done, click on the Inject/Attach button followed by Execute and the script GUI will pop-up. Now go ahead and enable the hacks you prefer.