Typing.com hack galore, so if you are looking to automate things for free, then here's how to hack Typing.com with ease.
Tech is advancing, no doubt and I love seeing my kids benefit from programs that are both interactive and entertaining. Nitro Type and the ever popular gamified Math Prodigy aside, one of the educative platform I love seeing my 11 year old visit is Typing.com, a great learning hub where you can quickly improve your typing skills without spending much.
As the name suggests, Typing.com is simply a website that gives users lessons and activities in typing skills. In other words, it is an online platform that task users to type as fast as they can the words that appear on the screen.
Also Checkout: Nitro Math Release Date
While we acknowledge its aim, Typing.com still suffers greatly from the gibberish they make students type. Rather than use familiar sentences or topic related schoolwork to teach typing skills, you'd mostly encounter nonsensical sentences and letter clusters.
That aside, one of Typing.com strong point is that it engages users with games and they'd get to practice various activities including timed quizzes whilst bagging certificates for completing each task.
Now if you are looking to make life easier or to make up for your rudimentary typing skills, then here's the best Typing.com hack to utilize right now.
Typing.com Hack
Assuming you are bored or probably have some homework to do but do not want to stop your typing lessons on typing.com, then we have got the perfect tool that can painlessly automate things for you even when you are sleeping.
Released in 2020 by the author Madcap Hacker, Typing.com Bot is simply a software that can help you automate things on typing.com. It is capable of typing upto 300 WPM with 100% accuracy and it can do 3-pages and 5 minutes typing test.
It offers a plethora of features per se but rather than list them all here, let's quickly unravel how to install it so that you can see things for yourself. So without further ado, here's how to hack Typing.com with ease.
How to Hack Typing.com
To begin with, you will need a reliable user script manager. While we admit the versatility of the likes GreaseMonkey and ViolentMonkey, Tampermonkey seems to be the best amongst all. So quickly navigate your way to Chrome Web Store and Install it.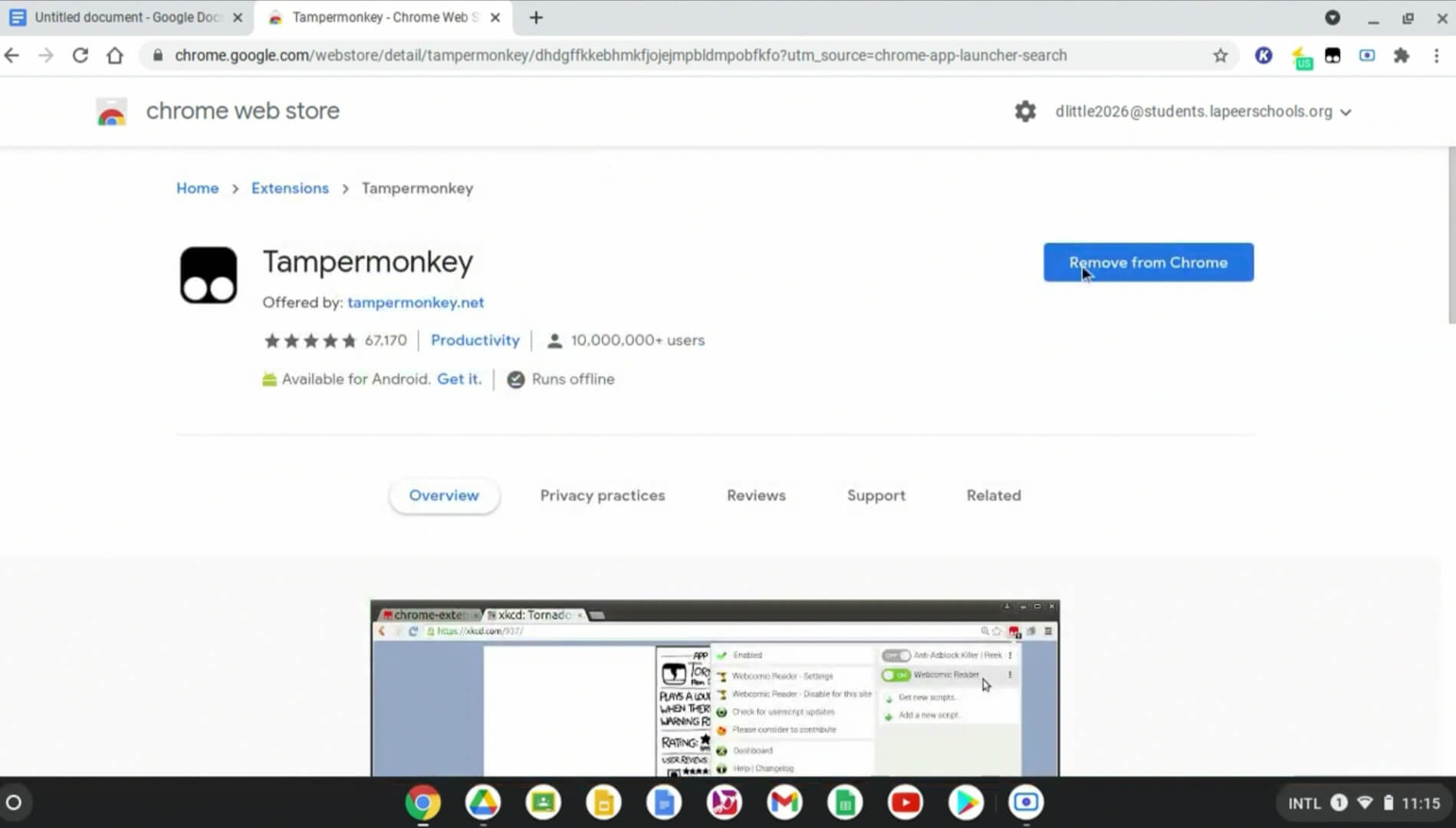 Once you have added it to Chrome, then it is time to get a userscript that will function as a counterpart of typing.com main bot Auto Typer. So to get this one going, simply jump into this page on github and install the typingBot.user.js script to Tampermonkey.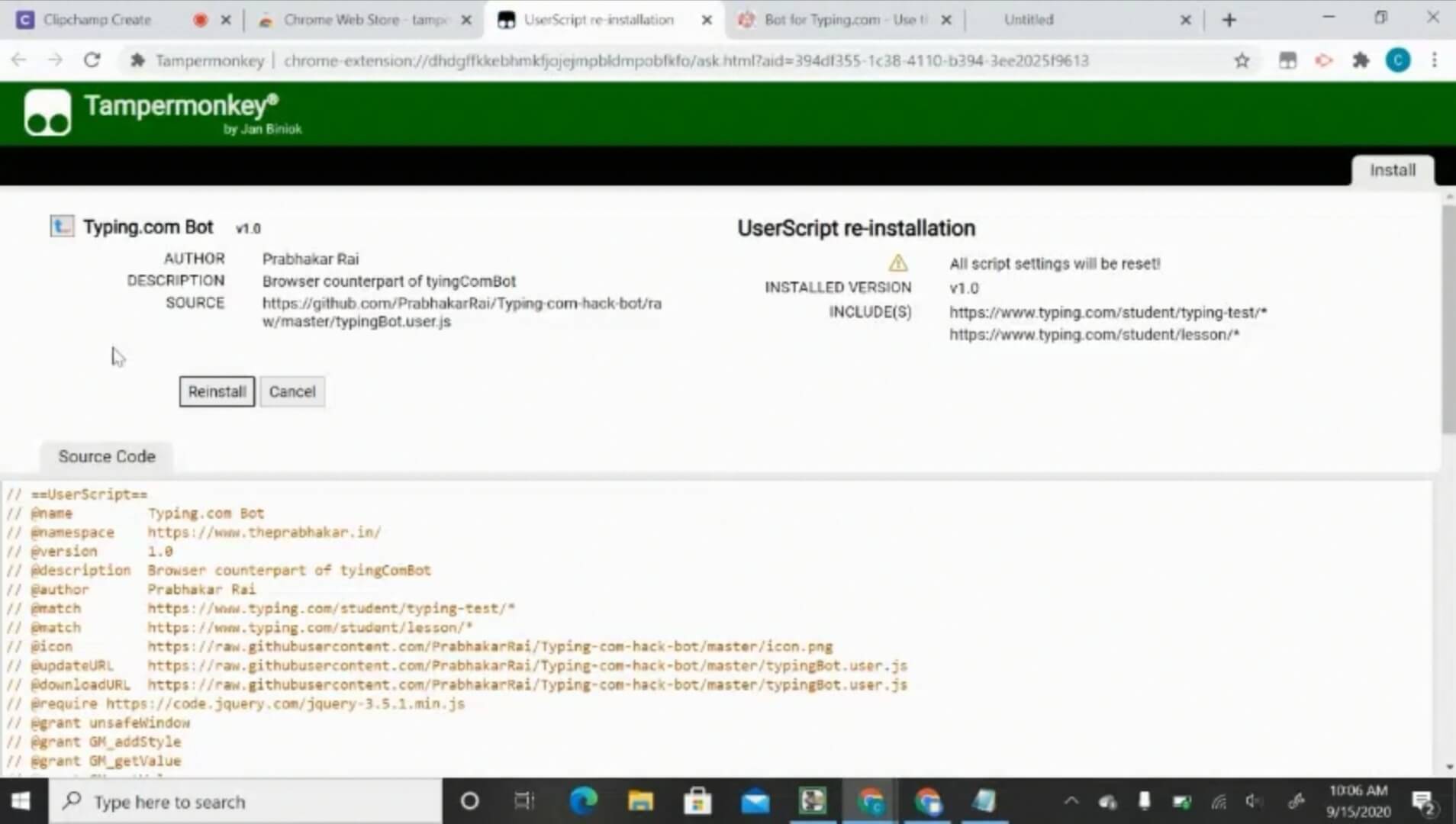 Once that's done, click on the Tampermonkey icon beside the address bar on your Chrome browser and from the Dashboard, ensure the recently added/installed script is enabled.
With that done, head over to this URL and click on the "Fetch" button. Wait a little while and you'll see the "Go to Link" button. Click that and it will automatically take you to the "Download" section.
Now click on the download button, then wait a little while and click on "TypingCom Bot" to initiate the Auto Typer Bot download process.
Once downloaded, extract the ZIP file and head over to typing.com. From here, log in to your account, then open up the Typing.com Bot program you downloaded just now and put it side by side with chrome.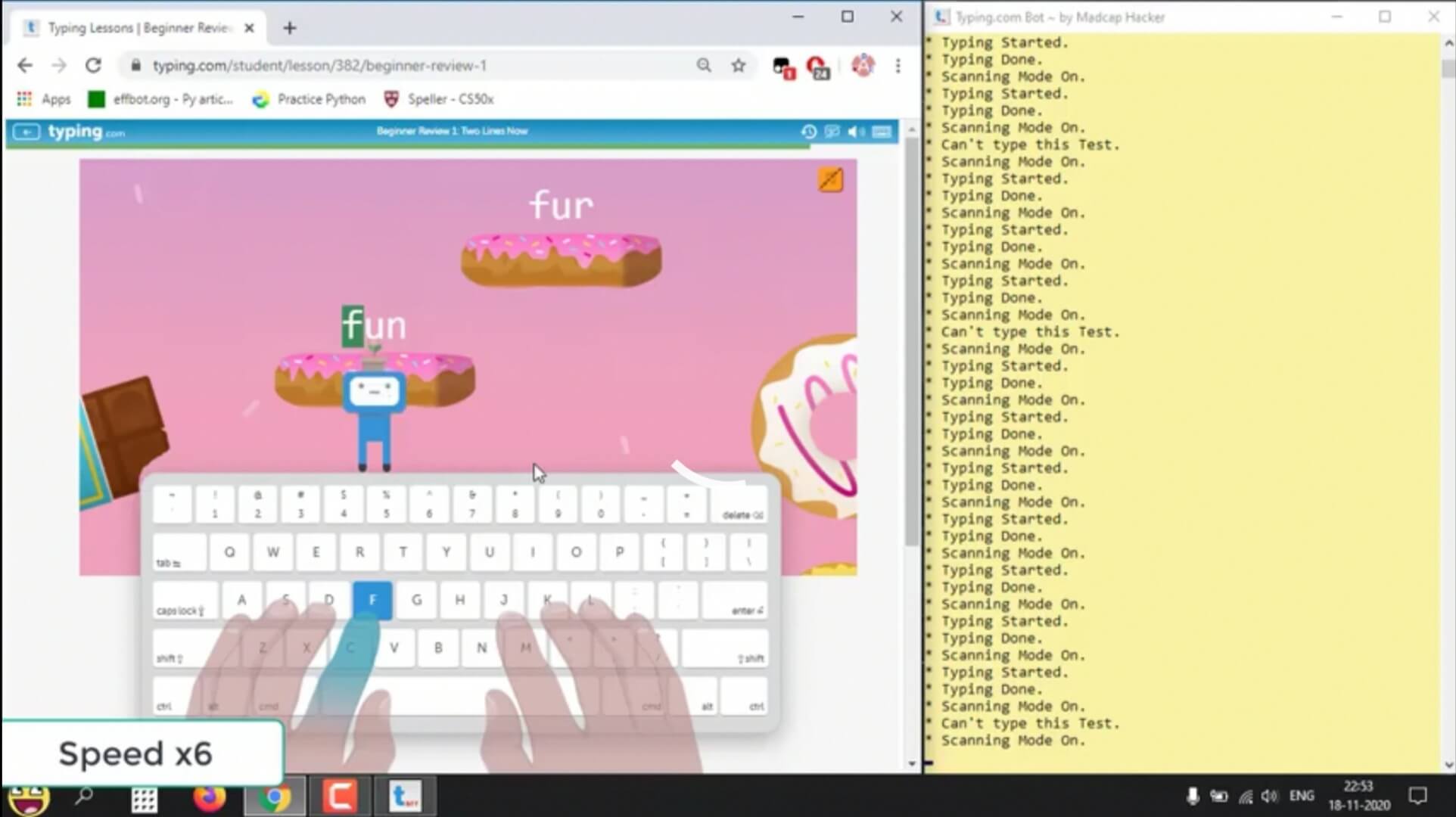 From here, follow the instructions visible on the program Typing.com bot to get things working. You can painlessly set the typing speed to anything between 1 to 300 and then accuracy can be set to 98 or even 100.
Once you are done setting up everything, simply press 1 and hit Enter to begin auto scanning for lesson. Now go ahead and start a Typing lesson or test and the bot will automatically do the repetitive works for you whilst you focus on your homework.
Wrapping Up
So this is literally the best Typing.com hack worth utilizing right now. Do use the comments below to notify us if you encounter any problem while installing/using the program and we'll help you as soon as we can. Till then, happy typing.