Looking to grab some loot? Then here's a list of all the Call of Duty: Warzone bunker codes to utilize right now.
The Call of Duty Saga is a classic among action games and just when we thought we have seen it all, Activision spawned with Warzone, a great game that bears the unique "hallmark" of the COD series and represents "Modern Warfare" like never before.
Slapped onto the Battle Royale genre, Call of Duty: Warzone pits up to 150 players against each other in a battle for survival. The game just like PUBG sees players "skydive" onto an island and the goal obviously is to scavenge for resources while fighting to be the last man standing.
Also Checkout: Call of Duty Mobile Redeem Codes
Warzone map is quite gigantic and aside from the Battle pass thing, the game offers a fight for the loot mode that is extremely awesome. One of the things that set Warzone aside from other battle royale games is probably the supply boxes.
These set of cuboid containers littered all over the map offers a slew of money that can be used to buy equipments and you can even sign contracts which once fulfilled, gives you lots of rewards.
Sincerely speaking, Call of Duty: Warzone at a glance looks truly generous but once you stumble upon a locked bunker, you'd think otherwise. These hardened shelters house some of the most precious treasures in the game and once you're able to access them, then winning is guaranteed.
Warzone Bunker Codes
As we said earlier, the map of COD: Warzone is pretty huge and once you set out on a mission, you'd find several locked bunkers door in some locations as shown below;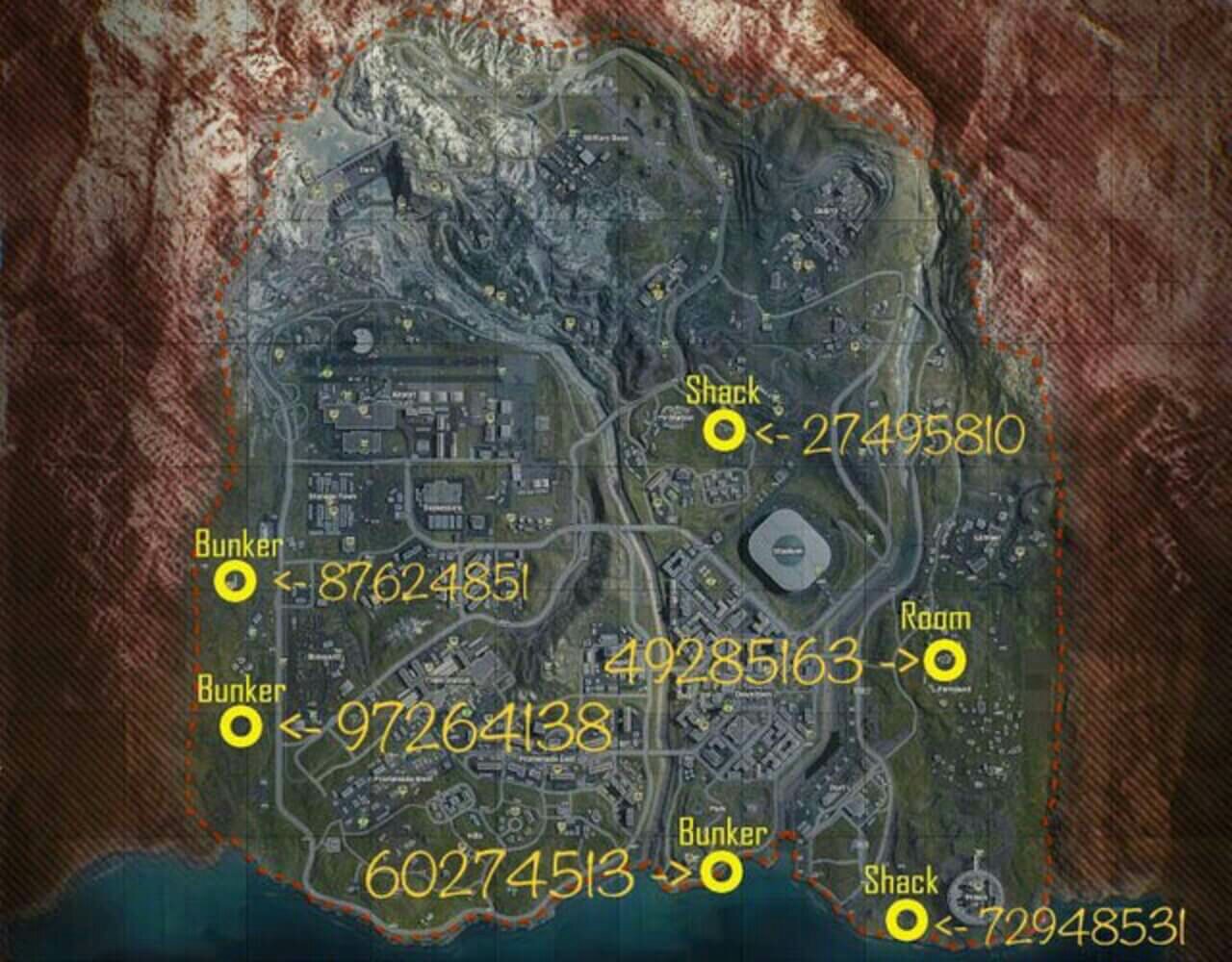 There are a total of 12 bunkers to be precise and each contains massive loot that can help you win any match easily. Now while red access card where mostly required to open certain bunkers in Warzone, we're glad to inform you that you can easily have access to six bunkers by inputting a code into the keypad located at each bunker.
So without further ado, here's a list of all the Warzone bunker codes that you can use without solving complicated puzzles.
Warzone Prison shack code – 729485312
Warzone Farmland code – 492851633
South Junkyard – 972641384
North Junkyard – 876248515
Park (nuke) – 602745136
TV Station – 27495810
So these are a list of all the Warzone bunker codes currently available. To access them, simply drop onto the location, then enter the appropriate code on the keypad next to the yellow-bar locked door. Once done, go ahead and walk into the door and grab all loots.