Zeus X Roblox Executor download guide is pretty simple and straightforward. So in this article, we will walk you through on how to download Zeus X Roblox Script Executor for free.
In addition to getting banned, cheating in Roblox games is generally discouraged because it degrades the experience for other players. Cheating can take many forms, including the use of hacks to gain an unfair advantage over opponents.
Cheating in Roblox games mainly involves using scripts to speed up your character, fly, or walk through walls, as well as automate tasks such as farming for in-game currency and other resources.
Also Download: Arceus X Roblox Script Executor
While this may sound interesting, implementing hacks in Roblox games requires an exploit, also known as script executor, and there are a plethora of options in regard to this.
Having scoured the internet, we stumbled upon a dozen of Roblox script executors, but in terms of something that's free – with no key system, we found Zeus X Roblox Executor to be the finest option out there.
What is Zeus X Roblox Executor?
If Krnl and Synapse X never existed, I'd surely look into Zeus X as a solid alternative. We'd acknowledge it isn't our favourite Roblox exploit, but for folks who find Krnl key system annoying and can't afford Synapse X and other paid Roblox script executor, Zeus X definitely is the best to use in situations such as this.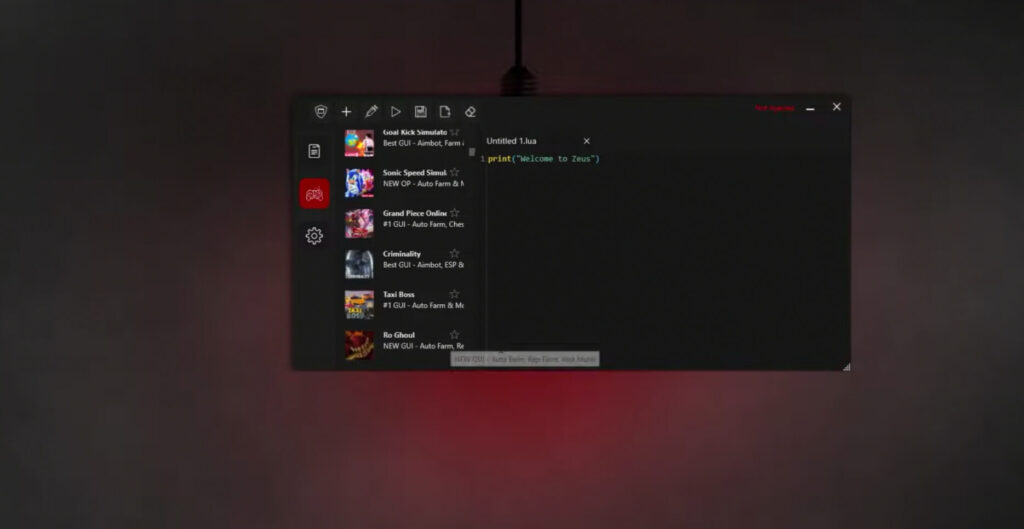 For folks uninformed, Zeus X is a software program or most preferably, a tool that allows users to run custom codes and scripts in any Roblox game. It is often regarded as the best keyless Roblox script executor and the most important part is that it is completely free to download, set up and use.
Offering a simplistic user interface, Zeus X features over 250 built-in scripts that works on a plethora of Roblox games and they are regularly updated. From infinite jump to Godmode, walkspeed, noclip and more, Zeus X preloaded scripts comes with a lot of hacks that can help you gain the upper hand over opponents.
It is crazily fast to be honest, and unlike Script-Ware and the likes, Zeus X knows no crash and can run smoothly even on lower-end PCs. Now without further delay, here's how to download Zeus X Roblox Script Executor.
Zeus X Roblox Executor Download
For one thing, it is pretty difficult to come across an ad-free URL that let's you download Zeus X Roblox Script Executor. A ton of sites on the Internet often hide the original software behind intrusive ads in other to generate revenue.
However, having known how cumbersome it is to deal with those pop-up advertisements, we decided to create an easy Zeus X Roblox Executor Download guide just for you our reader.
So to get this one going, simply navigate to the following URL and click to download the latest version of Zeus X Roblox Script Executor.
https://www.mediafire.com/file/sv00f7x077khyby/Zeus+0.6.24.zip/file
Next up, right-click to extract the downloaded zip file using Winrar or 7-Zip and go ahead and launch the executable file (Zeus.exe) within the extracted folder by double-clicking on it.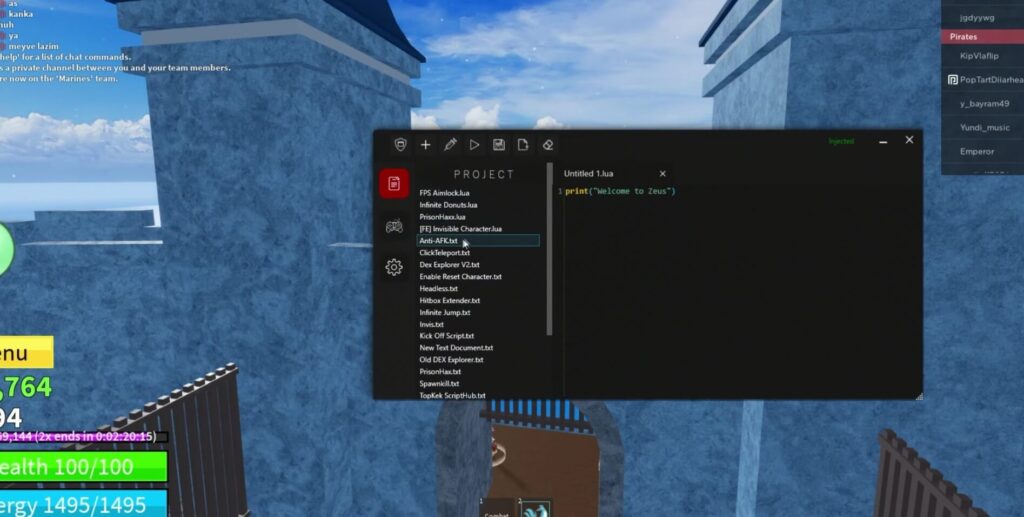 That's it! You can now explore Zeus X exploit and tinker with the Settings options if need be. Once done, fire up Roblox, click to play your favourite game, Inject the executor and select the script you want to use.
Wrapping Up
It is interesting to see a feature-rich Roblox exploit such as Zeus X sale for free. In terms of UI and performance, it literally beats a ton of premium Roblox script executors out there and the most important part is that it is legit, virus-free and works effortlessly. Overall, you can freely use Zeus X Roblox Script Executor to cheat in any Roblox game.