Roblox Auto Clicker galore, so if you're looking to automate mouse clicks, then here's the best auto clicker for Roblox.
Assuming you are into Idle Clicker games where you have to tap the screen repeatedly in other to reach your goal, then you might have come across the Auto Clicker program or have been referred to it. They are specifically created to lighten the load of tedious task and with it configured into any Roblox game featuring repetitive clicking actions, then achieving your aim is sure.
However, before we dive into the main thing, it's worth knowing what Roblox is and why the auto clicker programs are essential in winning any game. At its core, Roblox is a virtual universe that let's you play, create and be just about anything you can imagine. The platform hosts a plethora number of games as well as an infinite variety of immersive worlds created by its global community.
Also Checkout: Roblox Boombox Codes
It is fun per se and is mostly popular with Generation Z. Now assuming you are playing anime fighting simulator or any other Roblox games and you have come to the part that requires you to do more farming and let's say you probably want to use your PC for other stuff, then integrating an auto clicker is a must, since it will do all the repetitive job for you.
What's Roblox Auto Clicker?
For folks uniformed, Roblox auto clicker is a type of software or macro that can be used to automate mouse clicks. They work by means of a simple configuration, allowing you to establish the exact area of the screen to be clicked, for how long and how many seconds or fractions of second should it wait between each clicks.
While we admit the presence of a plethora of auto clickers out there, it's quite difficult to find the perfect software that works on most Roblox games. Fortunately, in a bit to limit the hassles for you, we personally tested about six Roblox auto clicker programs and was able to come up with two that are reliable. So if you are already itching to utilize them, then here's the best auto clicker for Roblox and how to use them.
Roblox Auto Clicker for PC
Assuming you're gaming on Roblox using your PC, then you are in luck for there's a reliable software that you can use to automate clicks painlessly. This tool is "specifically" called OP Auto Clicker and aside from offering a clean user interface, it's virus free.
For one thing, OP Auto Clicker is feature-rich. It offers two modes of autoclicking and this works in such a way that you can easily choose whether to follow your cursor or click at a fixed spot. That aside, you will get to set the amount of times to click and you can also choose either single, double or triple clicking.
Open source nature aside, one of OP Auto Clicker strong point is that it offers the ability to change hotkeys and this too can work conveniently even when the software is in background. Now without further ado, here's how to set it up.
To begin with, simply head over to this page on Source Forge and download the latest version of OP Auto Clicker listed on the site.
Once this is done, locate the AutoClicker software on your PC downloads folder. Once found, click on it followed by clicking "Run" on the window that will pop-up and the program should open.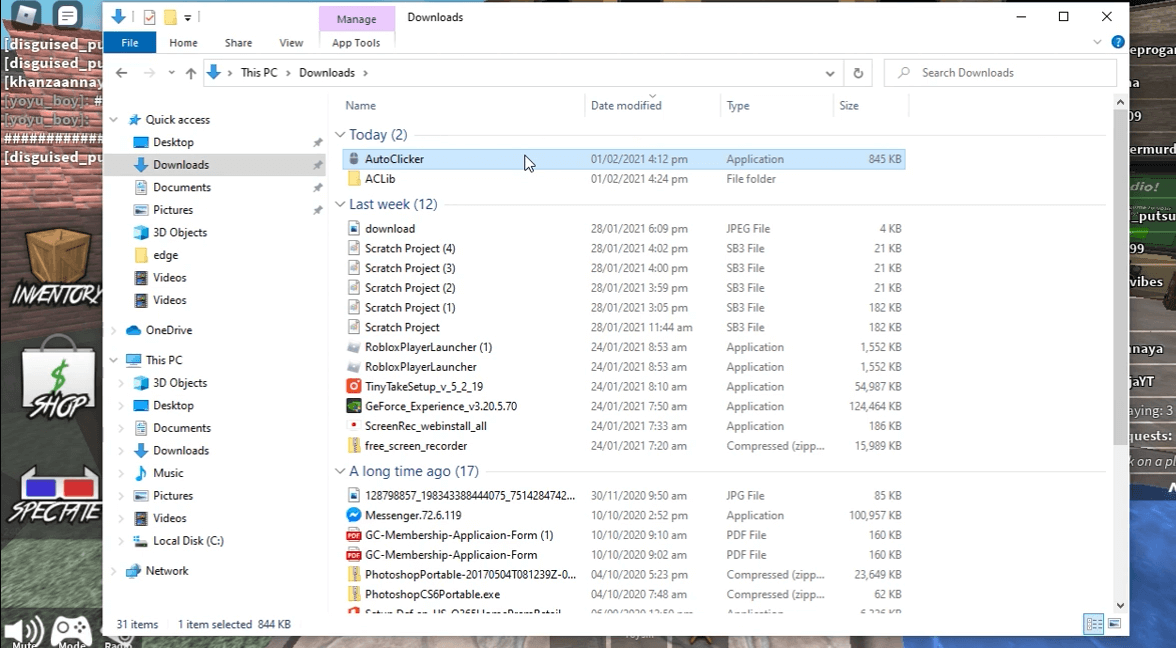 Now under click interval, go ahead and delete all the numbers in the miliseconds box and then set it to 0 (this is necessary especially if you are looking to get the fastest performance). Do note that the higher the number the slower it'll perform, so in this case, setting it to 0 is the best option.
Once done, hover your mouse to the Click repeat section and then check or enable the Repeat box. From here, set the click repeat times to any number you desire; be it 1000 or anything.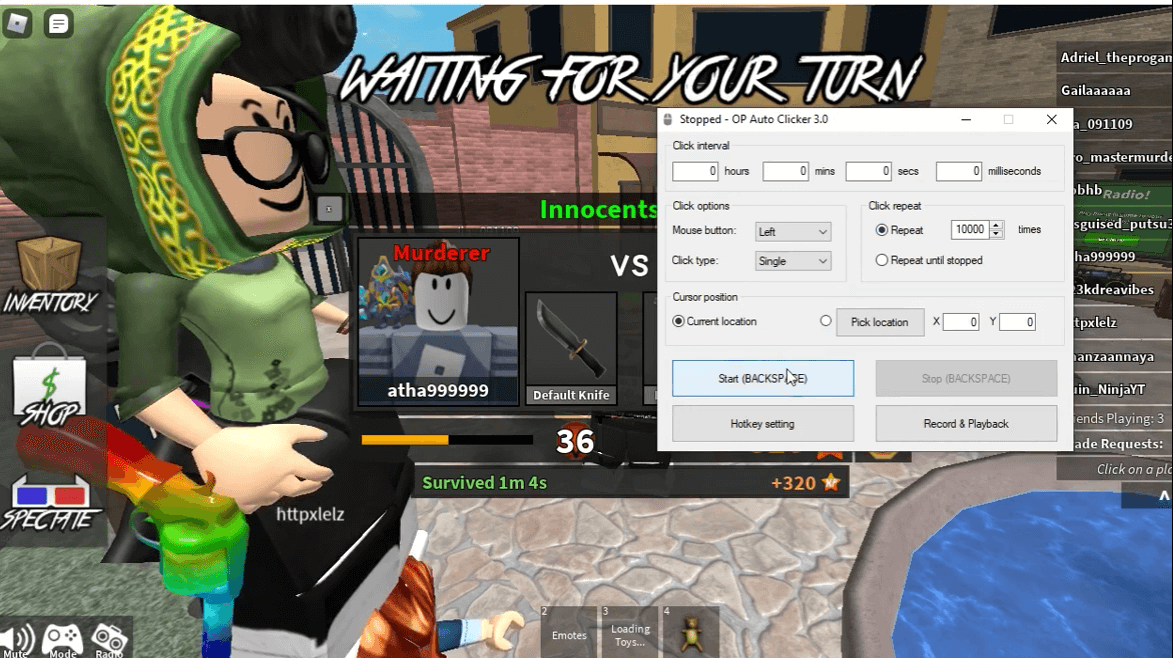 With that done, simply click on the Start (Backspace) button and you'll be good to go.
Wrapping Up
So this is undoubtedly the best auto clicker for Roblox. For Android users, we recommend you head over to the Google Play Store and download the Auto Clicker – Automatic tap app. If you are using an iOS, then we're sorry for there's currently no reliable Roblox auto clicker for your OS. For macOS users, this iMouseTrick auto clicker will do just fine. Overall, happy gaming!.