Free Robux galore. So if you're looking to buy premium stuff such as avatar clothings and accessories on Roblox Avatar Shop, then here's how to earn free Robux without human verification.
I have always told my friends not to let fake money lure them into scams. Yes I get it, Robux is a sought-after commodity and in the realm of Roblox, more Robux equal to wealth. For one thing, the quest for free Robux has completely dug deep into many, and I have often seen a ton of Roblox players clicking crazily on links and/or games that claims to offer free Robux. The urge is real sadly, and at this rate, you'd wonder if free Robux exist. The answer is Yes!.
Also Checkout: How to Get Free Robux
Inasmuchas we admit the existence of hackers, scammers, and other sorts of disingenuous people who have taken to the web to create fishy tools in the name of Robux generators just to prey on innocent Roblox players, we still won't deny the fact that there are legitimate ways to earn free Robux without going through the hassles of human verification. So assuming you are already itching to see what we have got up our sleeves, then continue reading right below.
What is Robux?
Just like Fortnite V-Bucks and Minecraft Minecoins, Roblox Robux is basically the premium currency used across the platform. They are mostly used to purchase in-game upgrades, avatar accessories and other stuff.
They can't be mined and no amount of grinding can afford you one. The easiest way to get free Robux is by purchasing it using real-life money. But assuming you aren't financially stable but want to earn free Robux by performing legitimate mundane tasks which requires zero human verification, then you're better off using the Microsoft Rewards program.
What's Microsoft Rewards?
In a bit to reward brand royalty, Microsoft Rewards formerly known as Bing Rewards spawned and it is basically a program that let's users earn points by performing various activities using Microsoft's own products.
The points earned can be used for various stuff including to enter Sweepstakes for prizes and most importantly to get Roblox digital codes which can be redeemed for Robux.
Now assuming you are already itching to get free Robux with no verification, then here's how to do so using Microsoft Rewards.
Get Free Robux With Microsoft Rewards (No Verification)
Before we begin, we'd like to inform you that the offer to get free Robux using Microsoft Rewards program is only available if you live in a list of selected countries such as the United States. For folks residing in non-supported regions, we recommend using a reliable VPN to change your current location virtually.
With that done, simply head over to this page and click on the button that says "Join Now" .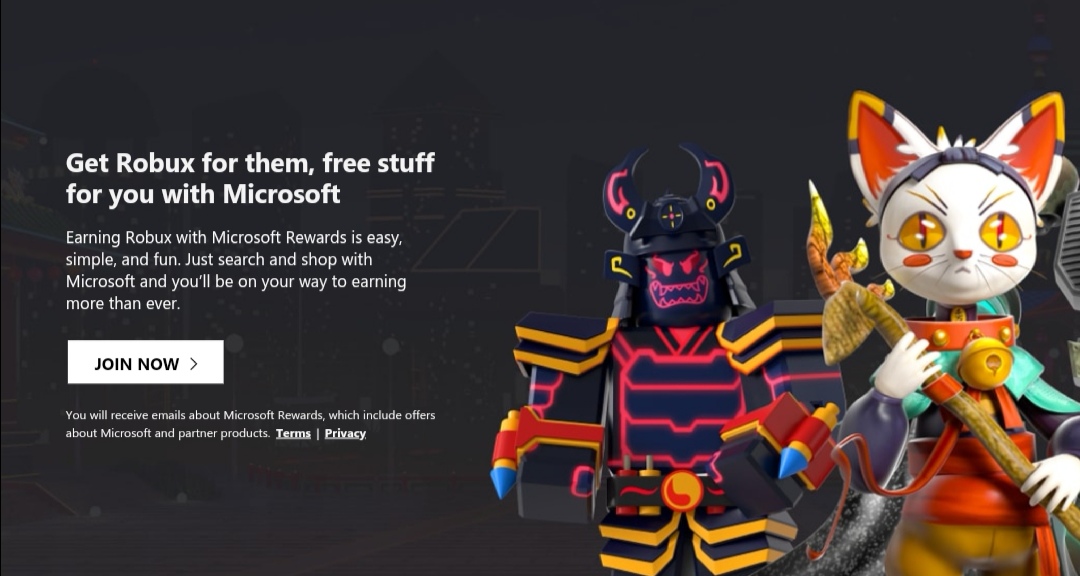 You'll be redirected to the Microsoft Sign in page. Go ahead and log in by inputting your Outlook Email and Password.
If you do not have one, simply create it by clicking on the hyperlink text that says "Create one!" just beneath the empty box.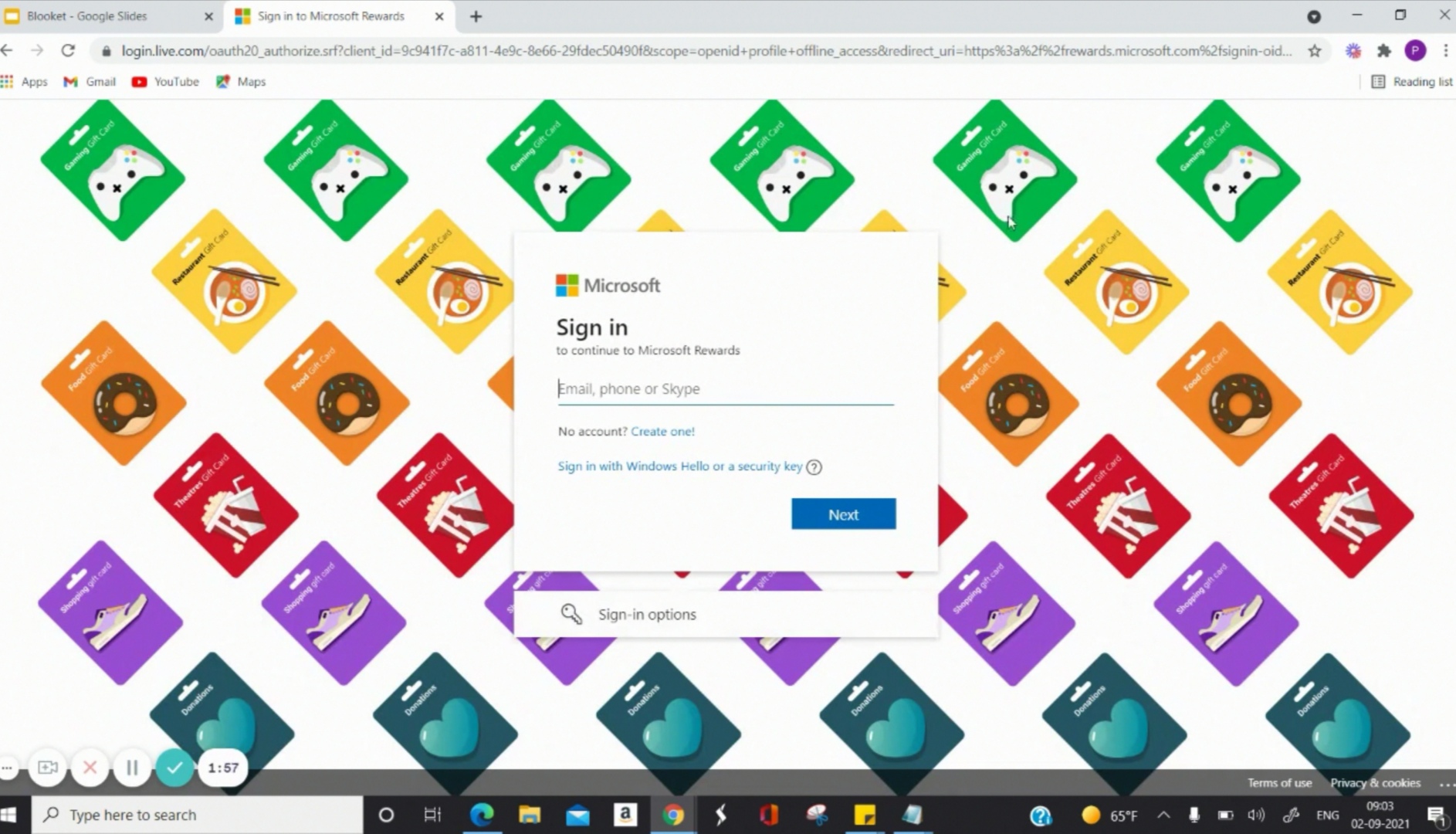 Once you are done creating an account, you will be automatically redirected to your Microsoft Rewards dashboard.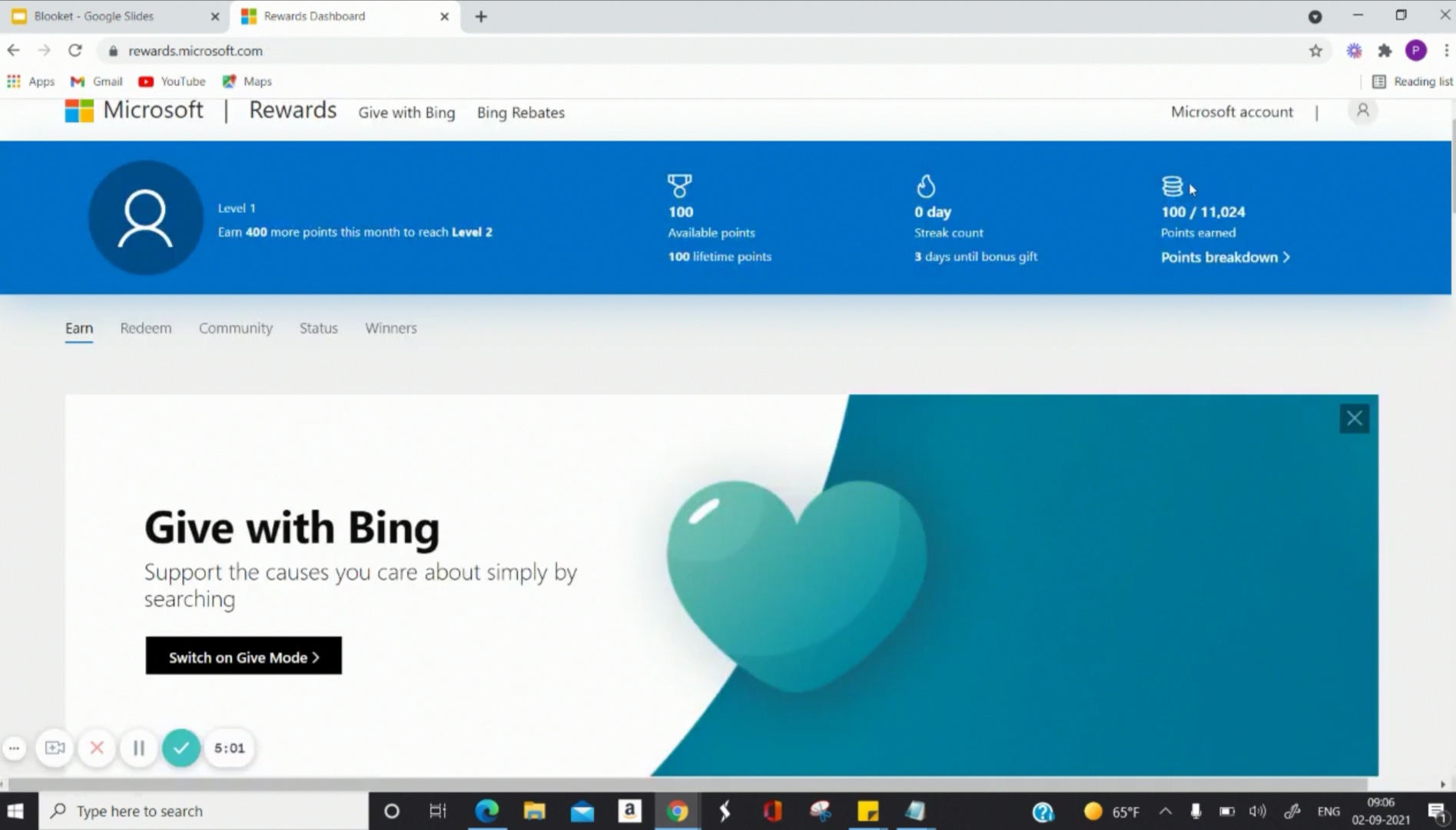 Now ensure you've already changed your default search engine to Bing and that you're logged in to the correct account and then start clicking on the different activities below your profile.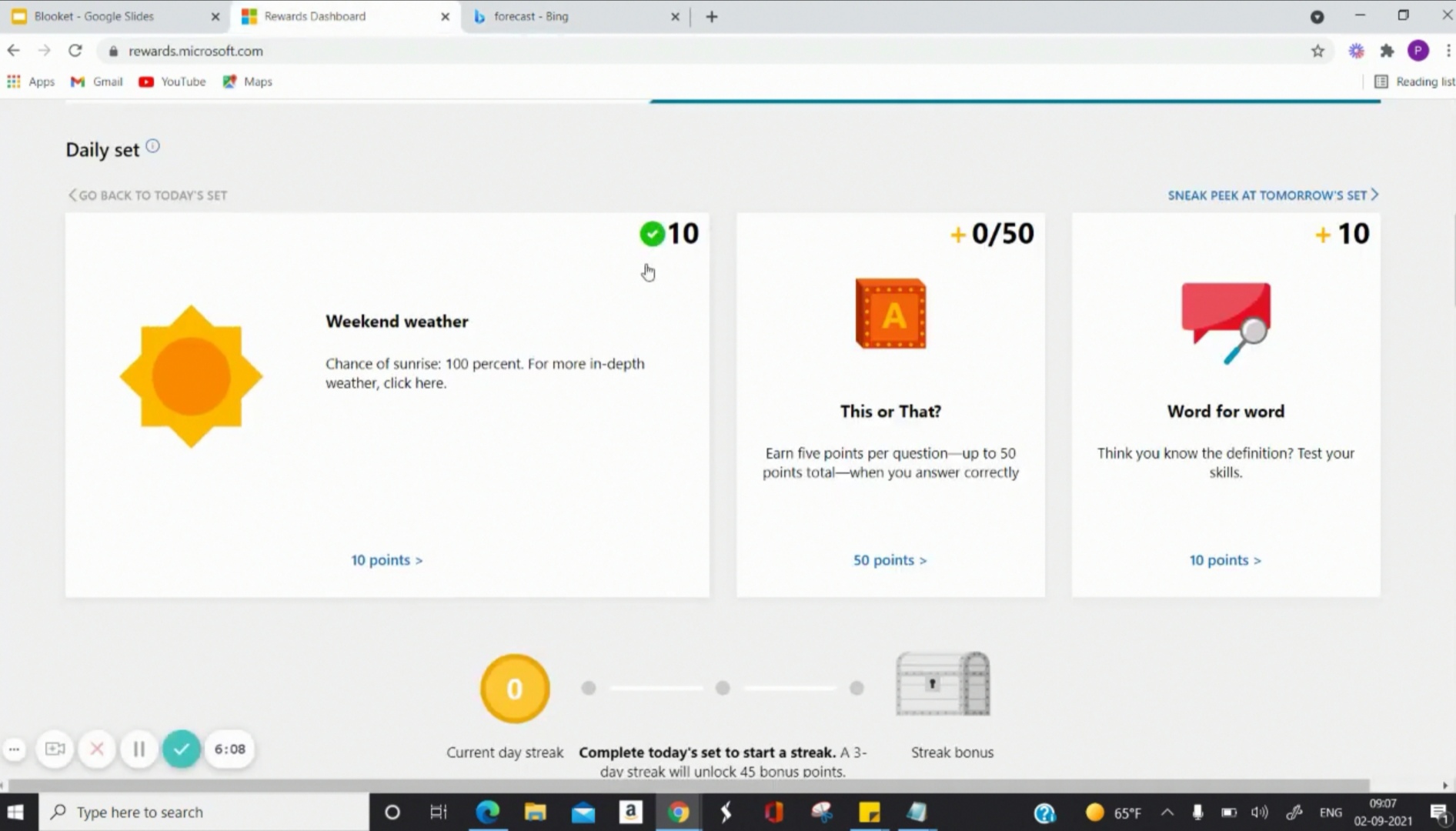 Tasks can range from simple polls and quizzes to trivia and games and the best part is that you'll be rewarded 5 points for every search you make on Bing.
Also Checkout: How to Get Free Robux Codes
Once you have earned enough points, then it's time to exchange them for a Roblox digital code.
To do this, simply navigate your way to the "Redeem" page and click on the "Roblox Digital Code" option.
From here, choose the amount of Robux you wish to redeem, depending on how many points you have and confirm your order by clicking on the "Redeem Reward" button once you're ready.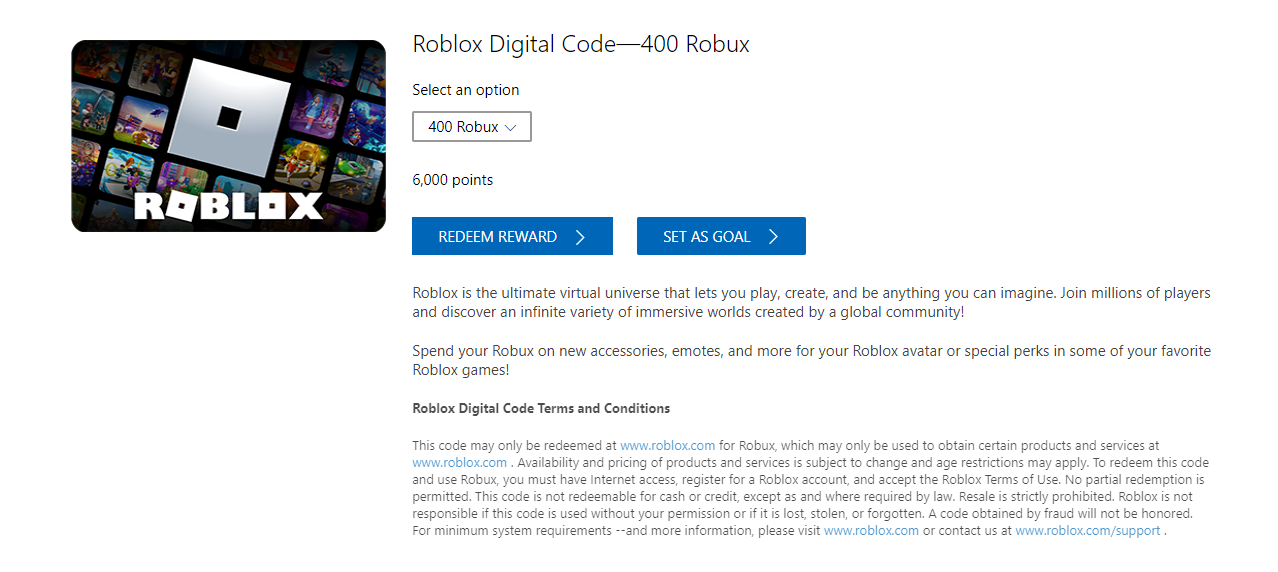 An unused Roblox gift card code will be emailed to you, go ahead and jump into this page, sign in using your Roblox account and enter the Robux eGift Card PIN that was sent to your email into the provided field.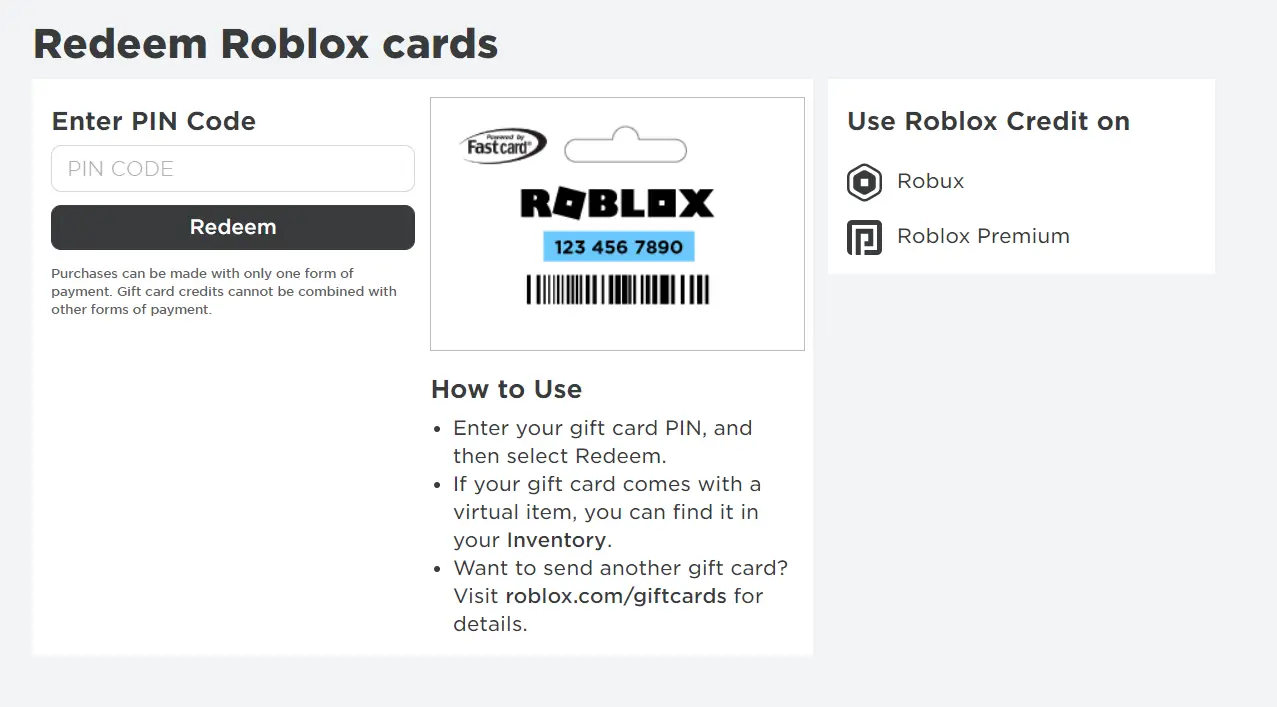 Click the "Redeem" button and your free Robux will instantly show up in the top-right corner of the Roblox client.
Roblox Digital Codes Price List
Earning points by performing the variety of tasks provided by Microsoft Rewards program is one thing and knowing how many points you need to get a certain amount of Robux is another. Below's the cost-per-points for Roblox digital codes and also bear in mind that albeit expensive, the rewards are pretty much worth the time and efforts.
1,500 points = 100 Robux
3,000 points = 200 Robux
6,000 points = 400 Robux
12,000 points = 800 Robux
16,000 points = 1,000 Robux
More Ways to Earn Free Robux
For one thing, nothing goes for nothing. If you are looking to get free Robux, then you should be ready to perform some tasks. Below, we have listed some of the best sites that gives users free Robux provided they complete surveys and what not.
CollectRobux.net – A relatively new platform that has proven to be legit. Simply complete offers and download apps to earn points which can be converted to Robux.
ROCash.com – On ROCash, you can watch videos, download games and partake in surveys to earn free Robux.
ClaimRBX.gg – This site let's users earn free Robux by doing what they love most. There are also a ton of promo codes released weekly that can be used to get free Robux without partaking in mundane tasks.
Wrapping Up
So this is arguably the only way to earn free Robux with no verification. It is legitimate per se and the process involve is pretty simple compared to most competitors. Do note that the data you'd be submitting whilst going through the surveys issued by Microsoft Rewards program isn't that sensitive, as the company only wants to know their consumer behaviour in other to plan promotions, tweak bing's performance and strategize on future products and features.