Looking to find Yuzu save file location? Or perhaps you're looking for SMTV save file in Yuzu. Whatever the case may be, here's how to look up Yuzu save file.
The Nintendo Switch is the company's eighth-generation video game console, and it differs from the likes of GameCube and Wii U in that it is a hybrid of a portable and a desktop video game console. Its goal isn't to compete with Sony's PlayStation console, but to provide a completely unique gaming experience for individuals who want to enjoy gaming in its purest form without having to worry about hyperrealistic effects.
For one thing, Nintendo Switch has recorded over 103 million units sales worldwide and this makes it the company's best-selling video game console ever. It supports a plethora of AAA titles, including The Legend of Zelda: Breath of the Wild and Xenoblade Chronicles 2. However, in as much as it is good, its price tag can be very costly especially if you're on tight budget.
This is where Yuzu emulator comes in to play, offering an easy way to play most of Nintendo Switch exclusive games on Windows PC. It is a worthy Nintendo Switch emulator per se, but even though it is free and open-source, you'd find it hard deciphering the location of its save file. So assuming you are looking to discover SMTV save file in Yuzu, then here's how to look up Yuzu save file easily.
How to Look Up Yuzu Save File
To begin with, we are assuming you already have Yuzu installed on your PC coupled with a compatible switch game placed appropriately on the emulator game directory.
With that done, simply fire up Yuzu emulator and right-click on any of the game visible on the main screen. From here, select the option that says "Open Save Data Location".
This will instantly bring up a new window containing your backup save file and main save file.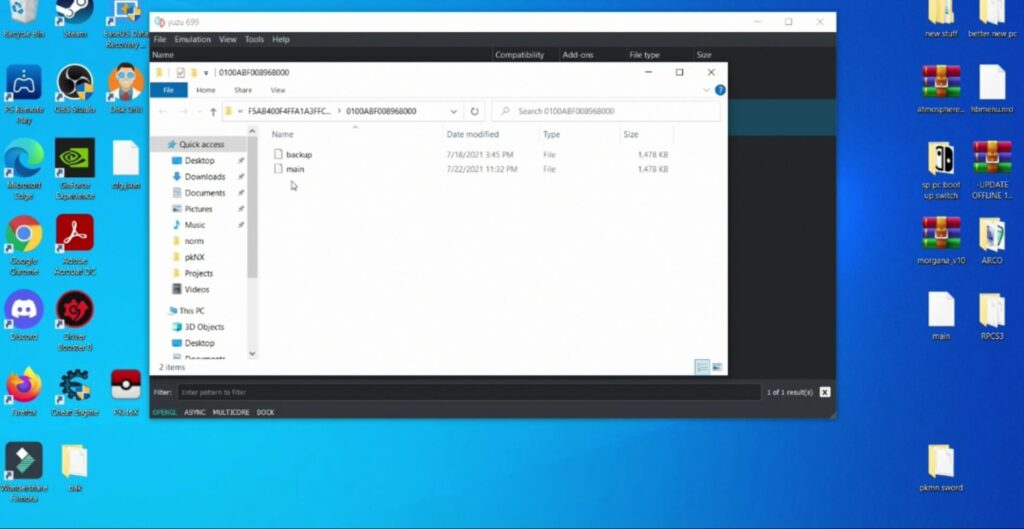 You can now go ahead and replace it with something more progressed or simply transfer it between your devices.
Wrapping Up
Yuzu Save File Location is pretty easy to find, but assuming you aren't geeky enough, then the above tutorial and/or guide has literally explained how to look up Yuzu save files with ease. So go ahead and experience nostalgia.