Jailbird script galore. So if you are looking to get hacks such as aimbot, then here's the best Roblox Jailbird script to utilize right now.
Roblox, the recently proclaimed metaverse, has a wealth of user-generated 3D experiences, and while most of them are clones of established games, there are certain titles on the platform that may be considered distinctive in terms of gameplay styles and themes.
Jailbird is one such title, and even though its name barely reflect its concept, it is still a solid first-person shooter with plenty of action.
Also Checkout: Roblox Mizt Hub Script
Now for the uninformed, SmileyGin's Jailbird is simply an FPS game on Roblox that pits gangs against each other in a battle for survival.
It may not be as popular as Jailbreak, but for a game that has just been out for two years, 182 concurrent players and 10 million visits aren't bad numbers.
Now assuming you are looking to simplify the game and probably get hacks and/or cheats such as ESP, Aimbot, Gun Mod and more, then here's a list of some of the currently working Roblox Jailbird Script to utilize right now.
Jailbird Script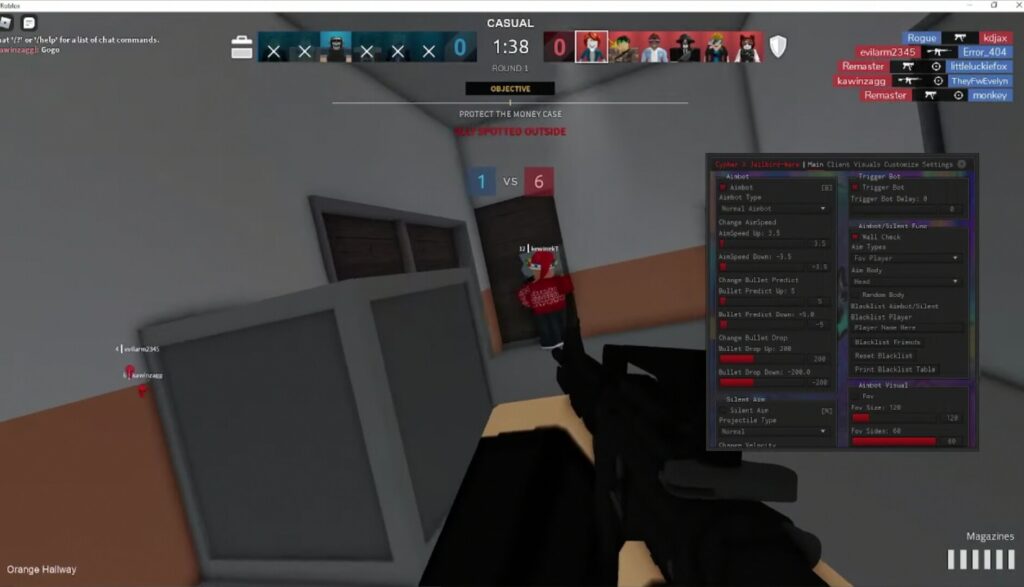 From Kill All to Silent Aim, Speed, Fly, Rainbow Gun and more, there are a plethora of Jailbird scripts out there on the internet and they're completely free to use. So without further delay, below's all the active scripts for Roblox Jailbird.
Script 1
Script 2
loadstring(game:HttpGetAsync("https://raw.githubusercontent.com/Enviie/Cypher-X-Jailbird-Ware/main/Jailbird-Ware%20Main.lua"))
Script 3
How to Execute Scripts in Jailbird
Prior to executing scripts in a game on Roblox, one will need to employ the services of a reliable Roblox exploit. From Krnl, Fluxus, Synapse X and more, there are a plethora of them.
So assuming you do not have one downloaded yet, simply jump into our previous post detailing the best Roblox script executor and/or exploit and find yourself something that works.
Once installed, go ahead and jump into Roblox, then fire up Jailbird as well as the downloaded exploit. Next up, copy and paste any of the Jailbird scripts listed above into the box found within the executor.
Once done, click on the Inject/Attach button followed by Execute and the script GUI will pop-up. Now go ahead and enable the hacks you prefer.