Paint It Black is a popular song worth playing in games like Lumber Tycoon. So without beating around the bush, here's all the working Paint It Black Roblox ID to utilise right now.
Paint It Black is a song by the British rock band The Rolling Stones. It was released in 1966 as a single and later included in their fourth studio album, "Aftermath." The song was written by Mick Jagger and Keith Richards, two members of The Rolling Stones.
Paint It Black is known for its distinctive and captivating melody, haunting lyrics, and unique instrumentation, featuring prominent sitar playing by Brian Jones, which gives the song an Eastern-inspired sound. The song's lyrics explore themes of grief, loss, and darkness, with the narrator expressing a desire to paint everything black to symbolise their emotions after a loved one's death.
Also Checkout: NBA Youngboy Roblox ID
Over the years, Paint It Black has become one of The Rolling Stones' most popular and enduring songs, often cited as one of the greatest rock songs of all time. Its cultural impact has been significant, and it has been featured in numerous films, TV shows, commercials, and video games, further solidifying its place in music history.
Now, assuming you are a diehard Roblox fan looking to liven up your favourite game by playing the music Pain It Black in the background, chances are you're looking for a working ID for the song. If that's the case, below are all the Paint It Black Roblox ID to utilise right now.
Paint It Black Roblox ID
Roblox Song IDs are generally stable and don't get deleted by Roblox itself, but we strongly recommend making use of any of the below Paint It Black Roblox ID before they are removed for copyright infringement.
| | |
| --- | --- |
| Song Name | ID |
| Paint It Black | 6828176320 |
| | 4768569179 |
| | 6719532854 |
| | 5000904781 |
| | 5818787072 |
| | 4524145825 |
| | 2706943582 |
| | 7241652600 |
| | 2175142751 |
| | 7620647504 |
How to Use Paint It Black Roblox ID
Having seen some of the working Paint It Black Roblox ID out there, the next step is obviously to learn how to play the song in any Roblox game.
So to get this one going, ensure you already have a Boombox. If you don't have it, you can obtain one by either purchasing it from the Roblox catalogue using Robux or finding it in specific games that offer it as an in-game item.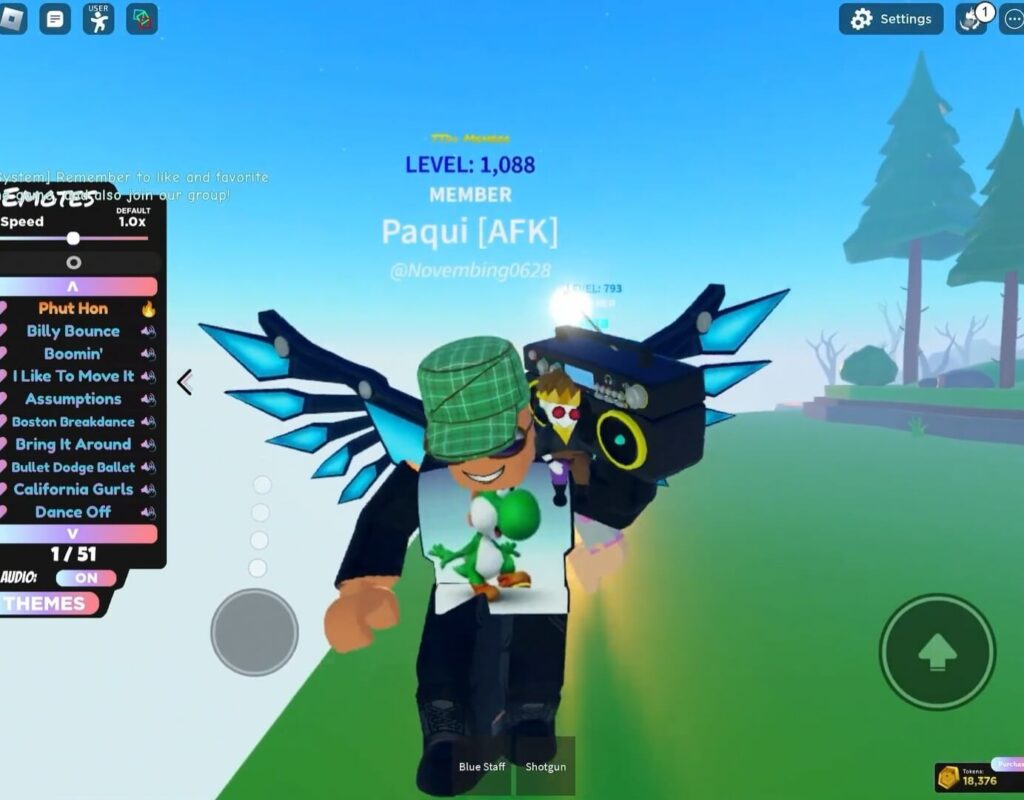 Once you have the Boombox in your inventory, go to your profile or character customization menu in Roblox and click on the "Avatar" tab. From here, find the Boombox item in your inventory and click on "Equip" to attach it to your character's hand.
With that done, find a Roblox game that supports Boombox, then activate it by pressing the icon. This will open the Boombox menu. From here, paste any of the Paint It Black Roblox ID listed above into the provided box and hit Play! to start playing the song in your game world.