Ghost Simulator script galore. So if you're looking to get hacks such as auto farm and more, then here's a list of all the currently active scripts for Roblox Ghost Simulator.
BloxByte sure knows how to make games and when you look at one of their creations at Ghost Simulator, you'd agree with me that it is one hell of an addictive action adventure 3D experience worth spending time on.
Created in 2018, the game sees over 400 active players daily and has amassed more than 115 million visits so far. It is indeed popular and its gameplay takes place in a virtual world full of forests, cities and what not.
Ghost Simulator basically tells a tale of Ghosts who have invaded the city and as the hero, your goal literally will be to join forces with fellow hunters and take down powerful spirits wreaking havoc on the land.
Also Checkout: Roblox Kat Script for Aimbot and More
One of Ghost Simulator strong point aside from vacuuming Ghost boss is that you can unlock a variety of pets that offers different boosts and perks and you can also visit expert Ghost Hunters scattered all over the map and have them guide you through your journey.
Ecto-Token is literally the currency used in-game and they are often rewarded to players for completing quests. Now assuming you are looking to get hacks that can give you upper hand over your enemies, then here's a list of some of the active scripts for Roblox Ghost Simulator.
Ghost Simulator Script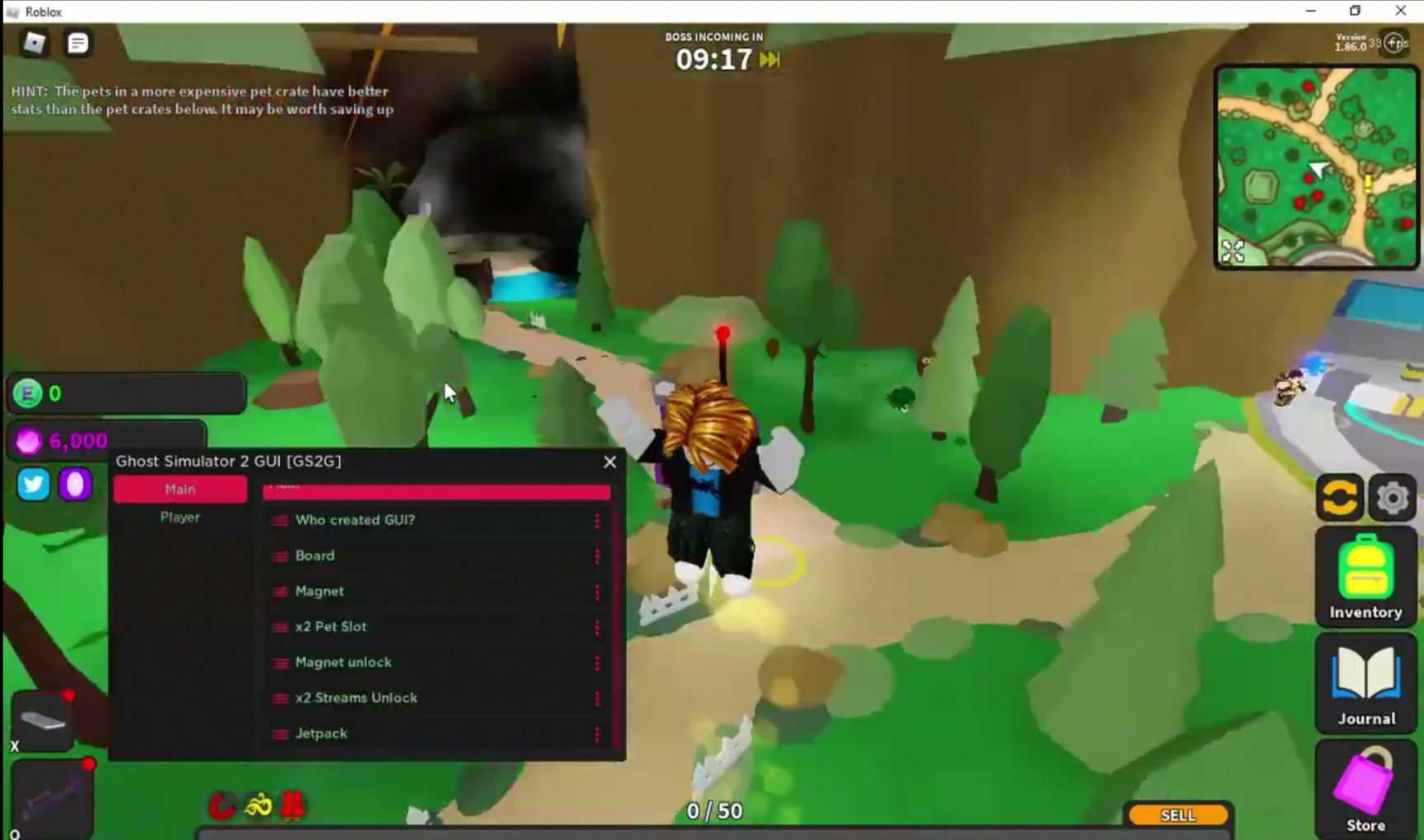 There are only but a few working scripts for Roblox Ghost Simulator and many of them feature cool hacks that simplifies the game. From Auto Farm to Teleport, Auto Sell, Auto Mini Boss Farm and more, we've unraveled below the best Roblox Ghost Simulator script to utilize right now.
Script 1
Features free gamepasses, speed hack, gravity hack and more. Simply grab the script from the URL below and paste into a reliable Roblox exploit.
https://cdn.discordapp.com/attachments/844212976336764968/858346623791923200/GS2G.lua
How to Execute Scripts in Ghost Simulator
Prior to executing scripts in a game on Roblox, one will need to employ the services of a reliable Roblox exploit. From Krnl, Fluxus, Synapse X and more, there are a plethora of options.
So assuming you do not have one downloaded yet, simply jump into our previous post detailing the best Roblox script executor and/or exploit and find yourself something that works.
Once installed, simply go ahead and jump into Roblox, then fire up Ghost Simulator as well as the downloaded exploit. Next up, copy and paste any of the scripts listed above into the box found within the executor.
Once done, click on the Inject/Execute button and the script GUI will pop-up. Now go ahead and enable the hacks you prefer.