Dark Souls 3 Cheat Engine Table galore. So if you're looking to get unlimited health, spells, weapons and more, then here's the best DS3 cheat engine table to utilize right now.
Set in an interconnected world of unrelenting challenge and deep RPG gameplay, Dark Souls 3 tells a tale of The Lords of Cinder who have been reincarnated in a realm of sorrow, ruin, and decay, where flame and darkness alternate in an endlessly repeated cycle.
Also Checkout: CyberPunk 2077 Cheat Engine Table
Their thrones, however, remain unoccupied in the Firelink Shrine after they have completed their essential jobs. This gives birth to the Unkindled Ones, a race of eternal beings to which the protagonist belongs. The game's vital role or perhaps one-of-a-kind mission or objective is to restore the Lords of Cinder to their thrones.
Whilst the previous Souls series are reputedly known for being extremely difficult to play, Dark Souls 3 offers an easygoing gameplay alongside a visually appealing graphics and lots of bosses, spells and weapons to match. It is too linear compared to its predecessors but albeit amazing, you can still spruce things up by cheating in-game.
Dark Souls 3 Cheat Engine Table
Albeit despicable, cheating in video games helps to eliminate boredom and while games like Skyrim, The Forest and Outward offers hidden console commands that let's users cheat during gameplay, Dark Souls 3 doesn't and this is where cheat engine comes in to play.
Available on PC and macOS, Cheat Engine is simply a tool that let's users modify a game's data in order to add various buff and possibly improve their stats. Whilst it may seem complicated at first, you'd find it much more easier to use especially if you have a premade table in your custody
For this article, we where fortunate enough to come across a Dark Souls 3 Cheat Engine Table that works and it comes fully-loaded. Below is some of the features it offers;
Unlimited Health
Unlimited Focus Points
Unlimited Stamina
Ignore Status Effects
Unlimited Items
No Reload
Unlimited Weapon Durability
Unlimited Armor Durability
Movement Multiplier
Access All Bonfires
Character Pointers
Last Highlighted Item Pointers
No Weight
And Many More
Now assuming you are already itching to get these cheats up and running, then here's how to cheat in Dark Souls 3.
Installing Cheat Engine and Downloading Dark Souls 3 Cheat Engine Table
To begin with, ensure your anitvirus is turned off and then launch Google Chrome on your Windows PC followed by downloading the latest version of Cheat Engine from here.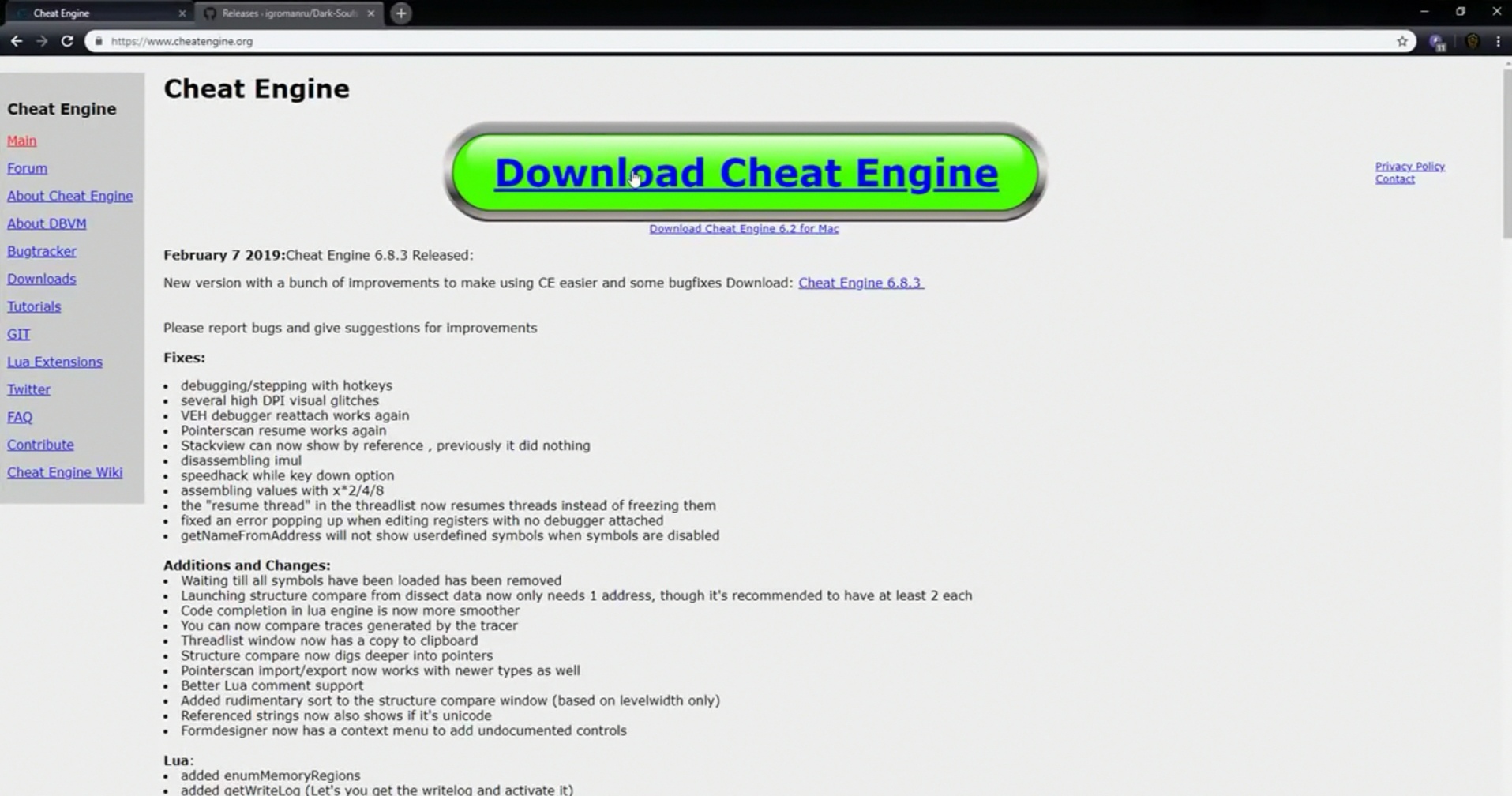 Once that is done, head over to this page on Github and download the newest release of Dark Souls 3 Cheat Engine Table.
With that done, simply double-click to fire up Cheat Engine and navigate through the prompts to adequately setup and install the program. Once that is done, you will now arrive at the main menu.
Loading Dark Souls 3 Cheat Engine Table
One of the easiest ways to load up and possibly fire up Cheat Engine is by double-clicking on the table you downloaded earlier, but assuming you are looking to follow the procedures amicably, then start by firing up Dark Souls 3 follow by Cheat Engine.
With both opened and minimized side by side, click on the Folder icon located at the top-left corner of Cheat Engine. From here, locate and select the DS3 cheat engine table you downloaded earlier and click the Open button to load it.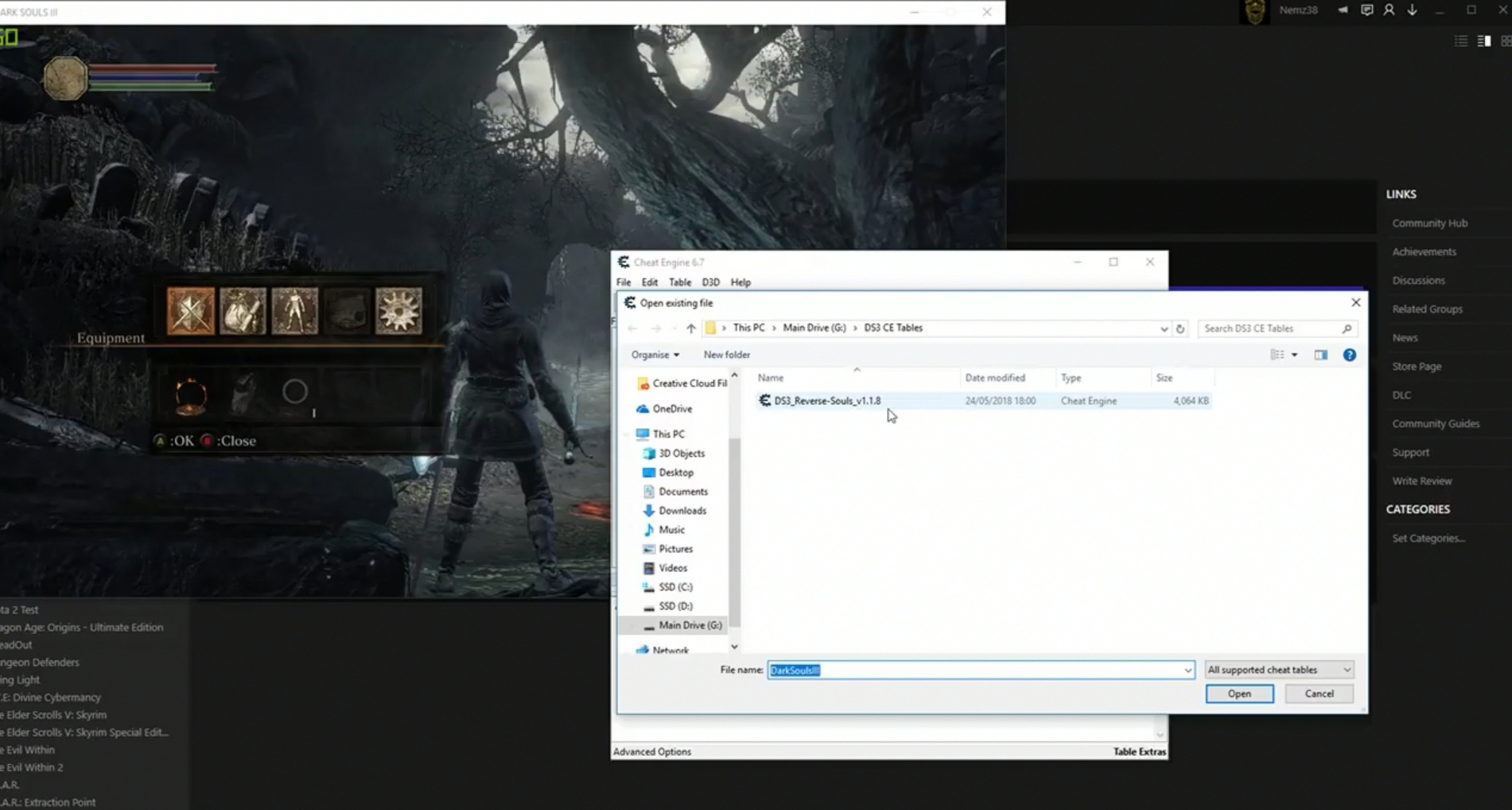 Next up, click on the Computer icon visible on Cheat Engine. This will automatically bring up the Process List window. Go ahead and select Dark Souls 3 from the list and click Open to add the process.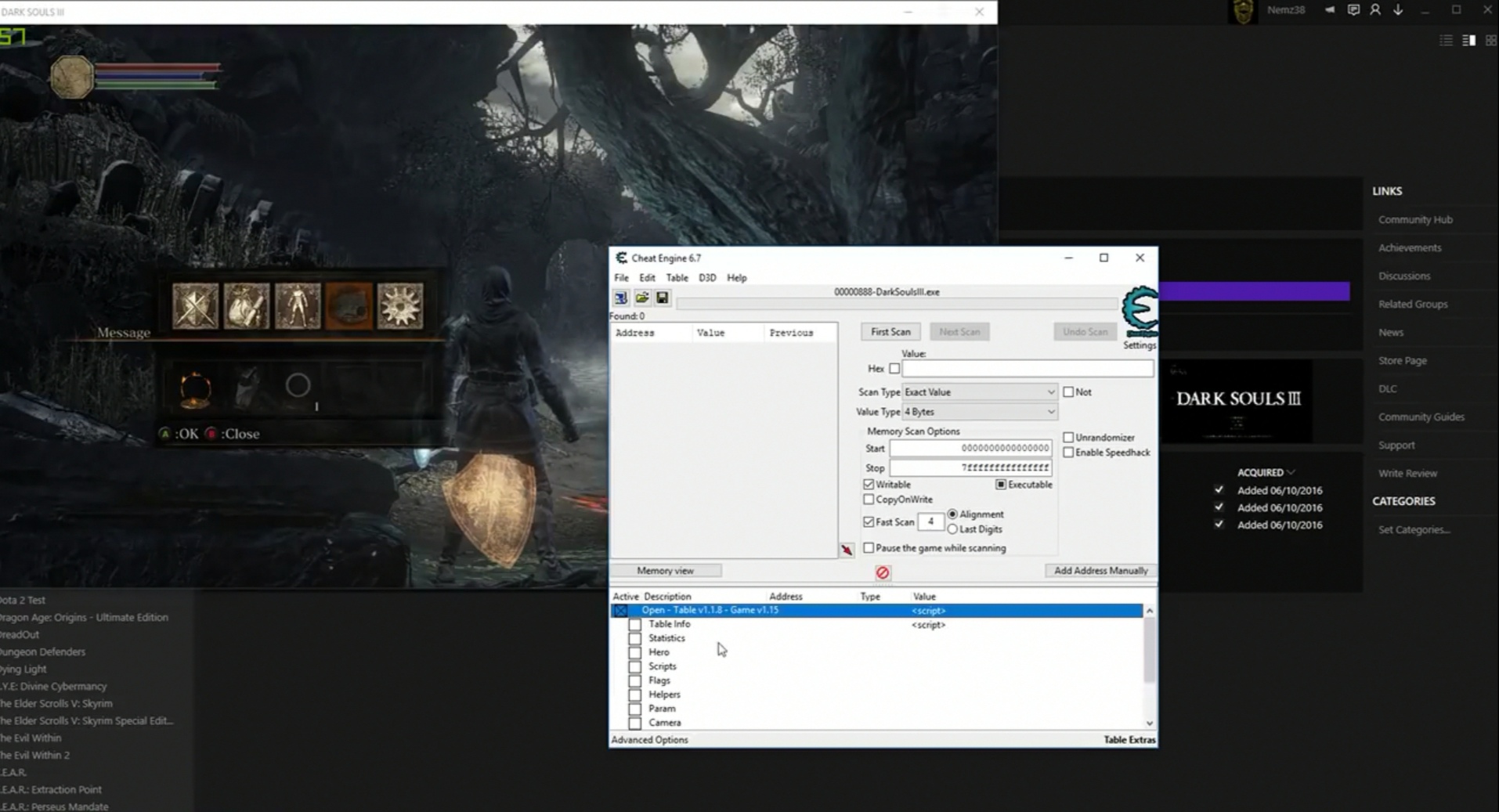 Cheating In Dark Souls 3
Once you are done loading the cheat engine table, simply tick the box beside the table name right beneath the Cheat Engine program to reveal the stuff that you can alter. Go ahead and tinker with the options provided to simplify your gameplay and possibly add a plethora of buff.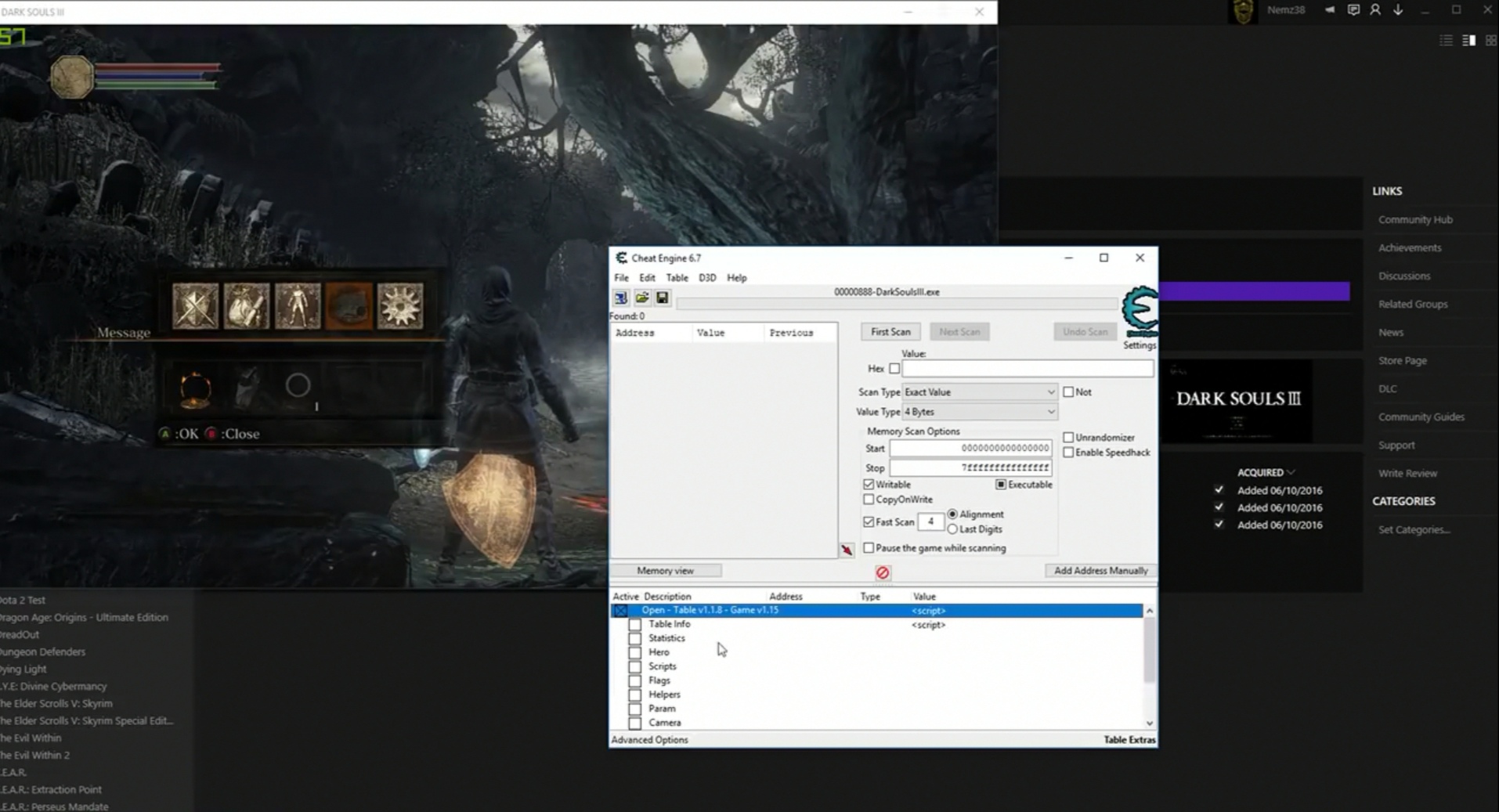 Wrapping Up
So this arguably the best Dark Souls 3 Cheat Engine Table worth utilizing right now. Aside from the dozens of features included, it works and that too for free. Overall, happy gaming.